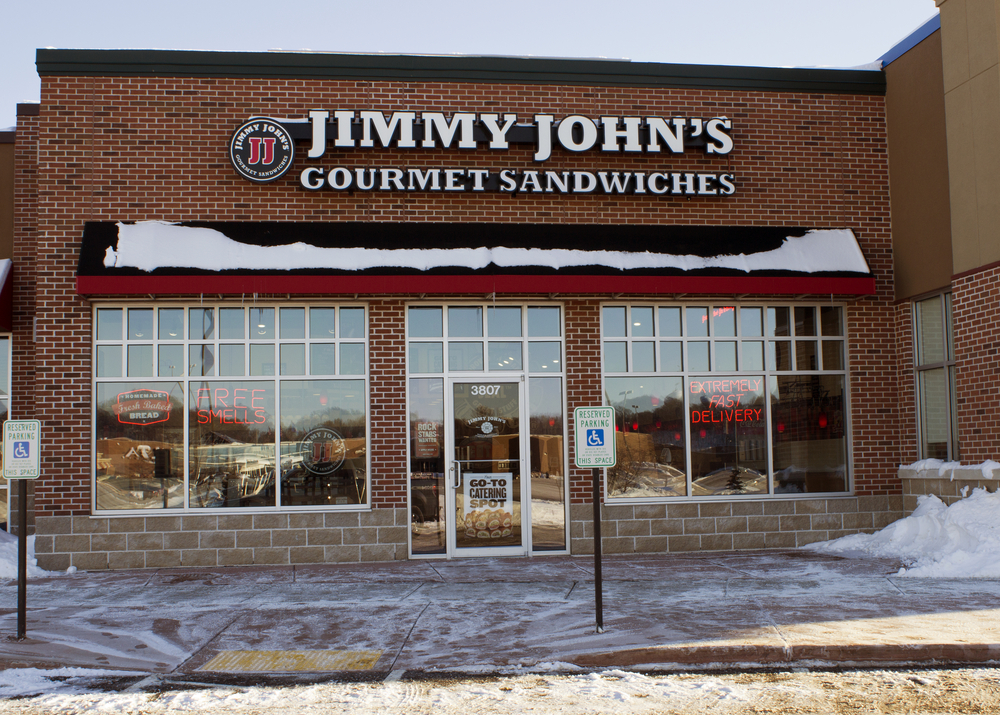 (Bloomberg) – Jimmy John's, a sandwich-shop chain based in Champaign, Ill., said a hacker accessed payment systems at about 216 of its locations and stole credit- and debit-card information.
The incident occurred after an intruder took log-in credentials from Jimmy John's payment-technology vendor and then accessed its point-of-sale systems between June 16 and Sept. 5, the company said today in a statement. The sandwich chain learned of the breach on July 30 and hired forensic experts to handle the investigation, which is continuing.
"The security compromise has been contained, and customers can use their credit and debit cards securely at Jimmy John's stores," the company said in the statement.
Jimmy John's joins a growing list of retail and restaurant companies stricken by hackers in the past year. Home Depot Inc., the largest home-improvement chain, said this month that a cyber attack compromised 56 million payment cards.
Jimmy John's, a closely held company with more than 2,000 stores, was founded in 1983 by JimmyJohn Liautaud.