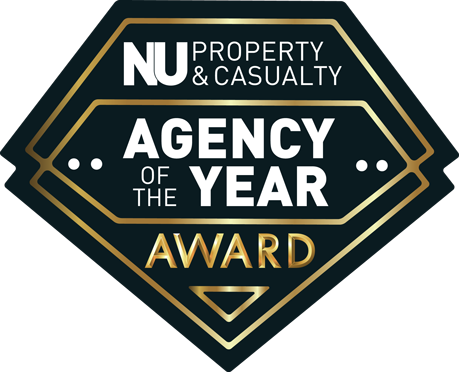 NU Property & Casualty magazine's annual Agency of the Year Awards honor independent insurance agencies in the United States that have been deemed "Best in Class" by a panel of our newsroom leaders because these organizations display a variety of attributes that make them champions.
Does your insurance agency have a unique and inspiring story to share? Then apply now for the 2022 Agency of the Year Awards!
Among other things, we want to hear about how your agency is prospering in a remote work environment, strengthening client relationships in an increasingly digital business world, and implementing the right tech tools to meet and exceed business goals.
Three Winners of the 2022 Agency of the Year Awards will receive:
An exclusive cover profile in the November/December 2022 issue of NU Property & Casualty and on PropertyCasualty360.com.
The opportunity to showcase your award-winning program during a Winner's Roundtable webcast hosted during November 2022 by NUPC Executive Editor Elana Ashanti Jefferson.
Application Deadline:
July 15, 2022 (Noon E.T.)
Entry Requirements:
The three winners of this award will be leading independent agencies in the U.S. demonstrating strength in their variety of business; carrier relationships; claims processing; client satisfaction; social responsibility; adoption of new technology to accelerate processes; and customer service, among other characteristics that contribute to its success.
There is no entry fee for this awards program submission.
Questions? Contact Executive Editor Elana Ashanti Jefferson at [email protected].
---