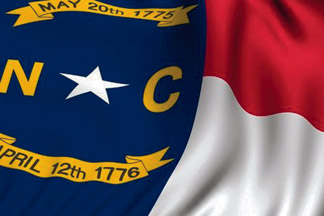 The Pantry, Inc., based in Cary, North Carolina, has formed Cellarium Insurance Company, Inc., a pure captive insurance company licensed by the North Carolina Department of Insurance.
This is the first captive insurer to become licensed in North Carolina in 2014 and the first in North Carolina to be owned by a publicly-traded corporation. As of March 13, 2014, The Pantry – one of the nation's largest convenience store chains – operated 1,537 convenience stores in 13 states, including under its primary operating banner, Kangaroo Express.
Cellarium Insurance Company is managed by Beecher Carlson Insurance Services, LLC, and joins four other captive insurers that have been formed in North Carolina since the state's Captive Insurance Act went into effect in late October 2013.
"Prior to having this captive insurance law, North Carolina businesses would have had to go to other states or jurisdictions to form a captive insurance company," Insurance Commissioner Wayne Goodwin said. "I am proud that companies like The Pantry are realizing the benefits of forming captives here in North Carolina. We are dedicated to helping companies meet their insurance needs and attracting new business to our state."
"As a founding participant in North Carolina's new captive program, we are looking forward to the partnership with NCDOI," said Lindsay Cunningham, vice president of risk management at The Pantry. "We have been fortunate to experience a very smooth and receptive transition with NCDOI."
Learn more: www.nccaptives.com.
Editor's note: Steven A. Meyerowitz, Esq., is a director of FC&S Legal. FC&S and PC360 are both owned by Summit Professional Networks.
Originally published on FC&S Legal: The Insurance Coverage Law Information Center. FC&S Legal is the industry's ONLY single-source, comprehensive portal developed specifically for insurance coverage law professionals. To find out more, visit www.fcandslegal.com. All rights reserved. This material may not be published, broadcast, rewritten, or redistributed.
This article is designed to provide accurate and authoritative information in regard to the subject matter covered. It is sold with the understanding that the publisher is not engaged in rendering legal, accounting or other professional service. If legal advice is required, the services of a competent professional person should be sought.