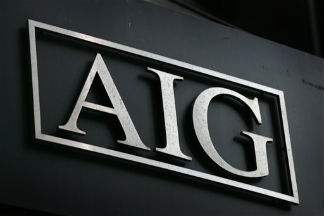 The Treasury announced on April 6 that the chief executives of AIG, Ally Financial and General Motors would have their compensation packages frozen for a second year in a row, essentially keeping their compensation at 2011 levels.
The compensation freeze arose out of the 2007-2009 financial crisis when the government injected taxpayer-financed funds into the companies as part of the Troubled Asset Relief Program (TARP).
AIG's top executive will receive total direct compensation (a mix of cash, stock and future stock option) of $ 10.5 million while Ally Financial's leader will receive $9.5 million and GM's chief executive will receive $ 9 million.
The Treasury also announced that total direct compensation during 2012 for 69 other senior executives at the three companies was being cut by 10 percent from 2011 levels. The group of 69 is comprised of the five senior executive officers and the next 20 most highly compensated employees (based on 2011 compensation) at the three companies without six departures that took place since Jan. 1, 2012.
The three companies were part of a larger group of seven companies that were deemed by the Treasury to have received "exceptional" assistance; in response to populist anger at high-pay and huge bonuses at bailed-out firms, the Obama administration created a "special master's office" to oversee pay practices at exceptional firms. Four of the original seven—Bank ofAmerica, Citigroup, Chrysler Financial and Chrysler—have repaid their TARP money and left the program.
This story originally appeared on LifeHealthPro, a sister site of PC360.