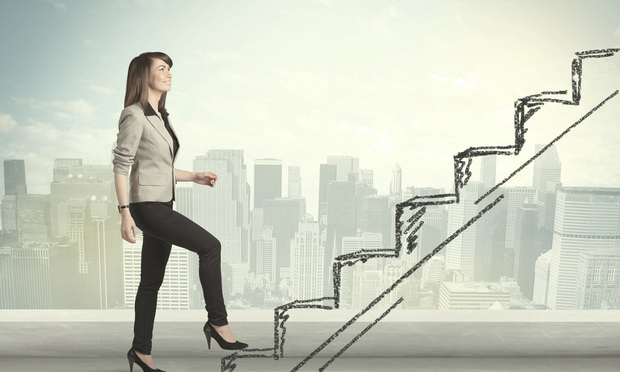 While some insurance pundits may dispute it, managing general agencies (MGAs) are the industry's clear winners in terms of flexibility, growth potential and innovation.
In fact, the success of the delegated underwriting authority enterprise (DUAE) model is evidenced by the burgeoning number of MGAs, an obvious type of DUAE business, in the market and the corresponding amount of premium these companies are generating.
Why is the number of MGAs or DUAEs growing so rapidly? As insurance companies look to expand or new players look to enter the market, building a business based on the DUAE or MGA model seems intuitive (and inherently less risky and capital-intensive than launching an actual insurance company division or subsidiary).
For insurtech startups, launching an MGA business provides not only short-term revenue but also a live insurance test environment for a tech solution on the path to minimum viable product (MVP). And, there are those MGAs launched by founders who want to be insurance companies in the long-term since the MGA model affords an easier entry into the market without big capital needs upfront.
As policyholder needs and preferences continue to shift and insurance products change to match, each type of MGA serves a specific need in today's insurance market. These enterprises also require different infrastructure, carrier partners, talent and technology.
No matter where one sits in the industry, it is important to understand each type of MGA, especially from a technology needs and capabilities standpoint, in order to best launch, partner or grow.
Greenfield/launch
This startup MGA enjoys a blank slate upon which it can create its technology platform and product portfolio. Key to the decision-making will be the types of products and services it intends to bring to market.
For example, is the planned product offering so specialized that claims management will be part of the bundle? The greenfield/launch MGA will naturally draw upon the principals' own background in production and underwriting, understand what the available capacity looks for, and the needs of the insured via existing broker relationships. The carrier relationships often entail using the carrier's systems. If multiple carriers are involved, the MGA has the burden of managing those disparate systems. Given the reality of not infrequent capacity withdrawal in the MGA world, a startup is well-served to have in-house systems that plug and play well with a variety of external systems. In addition, the greenfield/launch MGA can look to implement technology in stages or components versus a complete suite implementation and then plan to grow or expand over time.
Existing/established
This type of MGA already has systems up and running. The question is, is this company optimal in the current environment? Rather than rip-and-replace systems, one for another, which is painful, expensive and time-consuming, the alternative is adding new systems that have to be integrated or facilitated for end-users via "wrappers." This approach lessens the individual interaction with each different system or application.
Critical considerations here includes the addition of systems and facilitation of applications that speed up process, not slow it down. Considering the state of insurtech and emerging technologies, existing companies now have the option of extending or enhancing legacy systems as part of a modernization initiative as opposed to the nightmare of a large-scale, rip-and-replace project.
Spin-off/subsidiary
The spin-off or subsidiary MGA will presumably have the benefit of legacy systems, at least at the outset. This will help with overhead during initial stages of operation, reduce startup costs and attract investors. Ultimately, the spin-off/subsidiary MGA will be developing a process and systems to match that suit its own business needs, distinct from the parent company.
At this point, the spin-off/subsidiary MGA becomes more like an existing MGA in that it has an in-house legacy system that can be called upon. However it will need upgrades and a budgetary investment in order to extend its capabilities.
Notably, if the parent company's core administration system is modern enough to allow relatively simple integration, the spin-off/subsidiary MGA also has the option of implementing new components on an as-needed basis in order to continue to leverage the parent's intellectual property.
Convert to carrier
An MGA converting to a carrier will likely maintain a number of core systems such as quote/bind/issuance and policy administration but will also be introducing new systems for full functioning of the risk carrier. While services, like claims, may not be immediately brought in-house, certainly this will require linkage to third-party administrators and other service providers. Linkage to the distribution/production network will be required, and in the long run, the newly minted carrier will have to think about new and independent MGA relationships.
Crafting a playbook
While there are enormous opportunities for MGAs to grow in the current environment, existing and start-up MGAs need to research and explore the relevant markets, evaluate gaps and take necessary action. Centers of influence like analysts, consultants and other thought leaders can help craft a "playbook" guaranteeing success. By taking these strategic steps, significant MGA expansion is easily achieved.
Wendy Aarons-Corman is the CEO and president of OWIT Global. She can be reached for further comment or information via email at [email protected]. These opinions are the author's own.
See also: