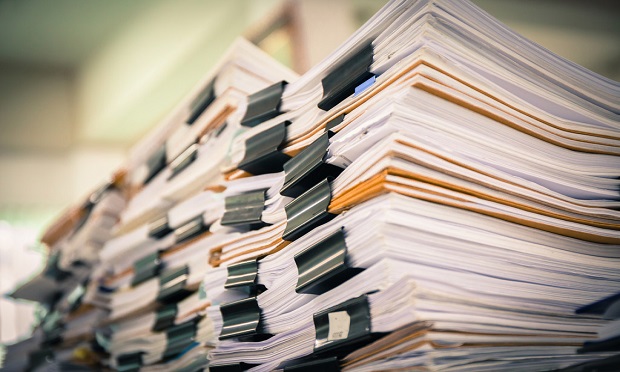 While insurance-sector claims processes have been largely unchanged for years, the industry has started to implement digital methodologies that have the potential to lower operational costs while significantly improving customer service. The insurance industry's move toward greater technology adoption is being bolstered by a burgeoning, innovative InsurTech sector eager to help transform the industry for the better.
The FNOL opportunity
One area that's just now beginning to benefit from greater technology focus is accident claims investigation and resolution. Traditional methods of accident investigation are burdened by inefficient manual processes and incomplete data, but new technologies are enabling claims teams to gather and evaluate incident data, speeding and focusing insurance company decision-making. The ability to demonstrate the certainty of crash details and eliminate ambiguity starting at First Notice of Loss minimizes delays, reducing insurance company costs and increasing consumer confidence/satisfaction. Vehicle telematics data can provide clear, indisputable crash details that are otherwise questioned as a matter of course in traditional investigation and financial resolution of incidents. It's important that new technology platforms are telematics-data agnostic to ensure the most effective use of data.
It behooves all parties, insurance companies and consumers, to tailor post-crash decision making to the determinations of comprehensive data. This is akin to how DNA in criminal cases can rapidly focus decision making and outcomes based on indisputable reality, not unsubstantiated theories, imperfect memories and biased interests. Implementing today's new capabilities can reduce the industry average claim resolution timeframe.
One recent McKinsey article notes: "Customers are increasingly ready to leave manual claims processes behind and move to a purely digital self-service model. To capture the full value of digital, insurers should think about the entire customer-claims journey — from a digital First Notification of Loss via live video or images from the scene of an accident to an automated settlement. By fully automating back-office processes and decisions traditionally made by claims handlers, claims can be settled more quickly and effectively."
The pandemic push to digitize
This technology also allows brokers and insureds to connect more rapidly and efficiently than ever before, and it dovetails with the macro societal trend toward complete mobility. It's also the case that in a world now transformed by the coronavirus, remote, mobile and touchless interaction supports a much safer business environment for everyone.
The pandemic has made many executives in the insurance sector more open to new technologies, recognizing that standard, staid practices aren't cutting it, and bold action is required to keep operations moving forward in a way that maximizes not only safety but revenues and operational efficiency. Newly available capabilities can better manage liability associated with claims, deflect fraud and improve ROI across the entirety of the business, providing strong justification to reconsider ingrained processes that are often comfortable but non-productive.
A McKinsey article further notes: "Customers could benefit significantly from services such as an automated verification of car repair estimates and invoices as well as automatic reimbursements as soon as the repair invoice has been verified. Digital tools can also support and assist the decisions of claims handlers, leading to better outcomes."
Carrier partnerships enable innovation
AXA XL's North American insurance business recently entered into a multi-year partnership and licensing agreement with Xtract to digitize, expedite and transform the commercial auto claims management process. The first AXA XL division to roll out this capability to its clients is the Environmental Insurance business, which provides environmental service firms, including waste companies, hazardous materials haulers and environmental contractors, with tailored property and casualty insurance coverage.
According to AXA XL Chief Claims Officer Brent Hoffman, the platform enables AXA XL's claims team to quickly gather and evaluate all data that is available on an incident, vastly speeding up the decision-making process while also offering superior customer service to brokers and clients. Mr. Hoffman also notes that they are not only innovating their claims service but also preparing AXA XL for the future shift in mobility.
The future is mobile
Summarizing technology innovations to the claims process, a digital First Notice of Loss record of the claim is captured via an intuitive mobile user interface. This is rapidly followed by aggregation of real-time crash data with other relevant data, including vehicle details, repair parts data, and third-party information to provide a predictive damage triage, enabling fleets and claims handlers to make speedy accurate decisions. Connecting real-world incident data with mapping software and real-time weather reporting delivers visual context to incidents – enabling quick liability decisions.
To make new platforms more attractive to the insurance sector, it's important to minimize integration issues, making certain that new capabilities are easy to deploy within existing infrastructures. Doing so allows claims handlers to stay ahead of the curve in managing claims while helping to equalize differences in experience levels that exist within a workforce of many thousands of claims employees per company.
Industry executives have expressed to me a strong interest in the customer service implications of these new capabilities. They rightly see it as a way to both build loyalty and generate opportunities for broadening customer relationships into a multitude of other products. They also recognize that younger customers, particularly those in their 20s and 30s, fully expect fast, easy-to-use platforms that do not bog down their busy lives.
Michael Flanagan ([email protected]) is CEO of Xtract, a data aggregation and analytics platform that brings all the available claims information, including telematic data, together in real-time to rapidly resolve claims.
Keep reading…