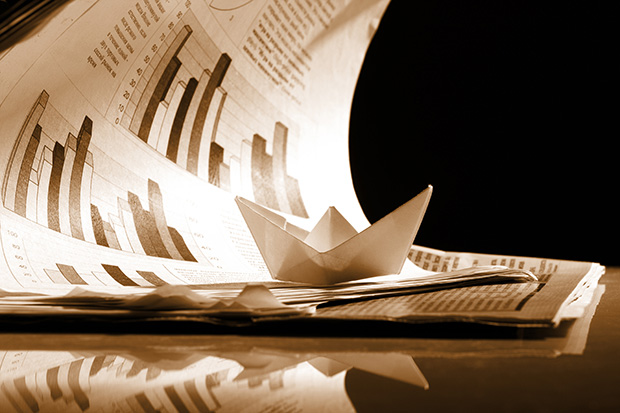 Epidemiologists and historians will judge our readiness to deal with the COVID-19 pandemic, but there is another onslaught coming, one perhaps more predictable than the virus: a tsunami of coronavirus-related insurance claims. Will we be ready?
Hurricanes, earthquakes, tornadoes, wildfires and other disasters generate surges of losses, beginning with deaths and damage to property, followed by insurance claims arising from such losses. The tragedy spreads, like the concentric circles in a pond after a stone is thrown in, creating secondary losses and claims for business interruption, financial reversals, force majeure and civil suits seeking damages.
Just as aftershocks follow earthquakes, COVID-19 will create secondary waves of claims, including liability claims against the following:
Directors and officers of publicly traded companies following losses in stock value.
Health care professionals for alleged mistakes made during treatment.
Insurers charged with wrongful denials of claims.
Insurance agents and brokers accused of recommending inadequate policy limits.
Investment advisors whose clients either panicked during the stock market drop or were forced to liquidate their holdings due to COVID-19 related exigencies.
Real estate brokers sued because of drops in property values, or buyers who lack the income to pay their mortgage loans and allege there were undisclosed defects in the premises.
Lawyers who fail to file suits within the statutes of limitations or to resolve the case while the necessary assets are available.
Employers who have had to take drastic actions to keep their companies solvent, but are alleged to have used discriminatory criteria in doing so, or whose workers claim they were not adequately protected from on-the-job coronavirus exposure.
Accountants whose clients contend they were not clearly advised regarding changes in tax rules or deadlines.
COVID-19 may be "novel" in medical terms, but its impact on insurance claims may only be novel in its international breadth and financial depth.
'Stunningly awful'
The early predictions of the magnitude of COVID-19-related losses are dire, though they could be far off the mark. According to a New York Times report on March 13, 2020, one of the Centers for Disease Control and Prevention's disease modelers initially estimated U.S. deaths from the virus in the broad range of 200,000 to 1.7 million, if no preventive measures were taken. (Now that such measures are widely in place, 240,000 has become the high end of the projected range.) Business interruption losses for businesses of 100 or fewer employees were estimated at $220 billion to $383 billion per month in a March 26, 2020, press release by the American Property Casualty Insurance Association. As of April 7, 2020, there are more than 374,329 confirmed COVID-19 cases in the U.S., according to the Centers for Disease Control and Prevention. More than 297 million people have been ordered or strongly encouraged to stay at home.
Not everyone who sustains direct or indirect losses from the effects of the virus will file insurance claims. But claims will increase. CNN reported on April 2 that 10 million new unemployment benefit claims were filed in the prior two weeks, a 3,000% increase and an all-time record, for now. The report quoted economists describing the wave of new claims as "stunningly awful" and "a portrait of disaster."
For historical context, in 2007, there were 3,238 filings of investor complaints with the Financial Industry Regulatory Authority (FINRA). That was the year before the Great Recession. In the next two years, the average number of new filings was 6,059, an 87% increase. Are liability insurers sufficiently staffed today to adjust an 87% increase in claims? A 30-fold increase?
Big numbers don't tell the whole story. On an individual scale, the virus' impact is more relatable: the furloughed employee unable to pay the rent; family members who, because of quarantine requirements, cannot attend the funerals of relatives who did not survive COVID-19; the third-generation restaurant owner who tearfully shutters the doors forever; the postponed graduation, national conference, June wedding, or trip to Tokyo to compete in the Summer Olympics.
Ramping up for the tsunami
Insurers and the brokerage community must be prepared to deal with the incoming waves of claims. Here are some innovative and some tried-and-true approaches:
1. Staffing/restaffing. Hiring new people can be time-consuming, and claims-handling requires state licensing that can take months to obtain. Unlicensed personnel can assist seasoned claims adjusters with information-gathering tasks and can convey their empathy and voices to policyholders without giving opinions as to coverage. Our military veterans are ideally suited for insurance work. They are experts in protecting Americans. They understand concepts such as chain-of-command, "loyalty up-loyalty down," and following procedures. Recent insurance retirees are other sources. Some may still maintain active licenses.
Repurposing the company's own claim staff may be an option. With fewer workers commuting, new auto claims should be dropping. Can the auto department handle some business interruption claims?
Current employees who may not yet be working from home need to be ready to turn out the office's lights and be fully productive from home the next day, with company laptops and remote access to their company phone lines and computer desktops.
The new claims recruits, whether military veterans, industry veterans, or out-of-work heads of households, need training and rules to follow as well as equipment. And let's be sure the company's online connection system has the bandwidth to accept all those new logins.
A good example is taking place in California, though not in an insurance company. The state expects coronavirus cases to peak in mid-April, creating an immediate need for more caregivers. Gov. Gavin Newsom has recruited recently retired health providers, people whose medical licensees are pending, and nursing or medical students to join a California Health Corps to staff medical facilities to assist existing hospital staff in treating COVID-19 patients and other patients, easing the burden on infectious disease specialists. There are 37,000 potential recruits in the state who meet these criteria.
"We need you," said Newsom in his March 30 announcement. "We'll help you with your relicensing; we'll help you with the protocol and processes to get you up and running[.]" That formula translates very well into an Insurance Corps if the name hasn't already been trademarked.
2. Outsourcing. If the human resource issues inherent in bringing a cadre of new people onboard are too daunting, there's always outsourcing.
Third-party administrators have trained and licensed claims professionals so they are available to bolster insurers' permanent claims staff. In 2018, Crawford & Company acquired WeGoLook, the self-proclaimed "Uber of inspections," to increase the number of claims professionals. According to the website, "The real magic of WeGoLook is in our on-demand workforce. With over 45,000 professionals available to complete your Looks, anything is possible… and affordable."
The new "gig" workers include licensed adjusters, appraisers, notaries and professional photographers, among others. If you use outsourcing, be sure to specify in which states you need claims handling to avoid licensing issues.
Any non-employee should receive the insurer's Claim Manual and sign a nondisclosure agreement before beginning work. The lines of communication and scope of the work should be precisely defined.
3. Using AI intelligently. Artificial Intelligence (AI) isn't quite "there" yet, as frequent users of Alexa or Siri can attest. Progressive Insurance launched Flo's Facebook Messenger page in 2017, featuring a Chatbot of the perky TV spokeswoman. In January 2019 on PropertyCasualty360, Kevin Reilley noted that property insurers were beginning to use AI: "We've already seen positive change in this direction, with carriers implementing everything from virtual claims adjusting to AI-driven chatbots to help handle customer requests."
Can AI speed the processing of liability insurance claims? Some applications come to mind, such as rapidly comparing losses in an investor's claim with relevant market indices and comparing the results with other claims. I wouldn't yet entrust a robot to listen to a claimant's narrative of what happened until AI passes the Turing test (that is, a test of a machine's ability to exhibit intelligent behavior equivalent to, or indistinguishable from, that of a human). A robotic surgeon might be able to replace a hip, but it lacks good bedside manner.
4. Collaborating with some surprising allies. Insurers already have boots on the ground throughout the country: the law firms on their defense panels. Lawyers don't need insurance licenses to evaluate claims and give legal advice as to resolution strategies. Depending on the state, a lawyer's claim report to an insurer is privileged, and also attorney work-product, though those protections from disclosure can be pierced or waived. During a time when many courthouses are closed and depositions aren't being taken (except online), defense counsel may help fill the gap, especially in more complex claims such as those covered by professional, employment, management and other liability insurance policies.
5. Mining with canaries: early predictive strategies. We see detailed graphs of COVID-19 infection levels on the nightly news and charts predicting the spread of the disease by county. For health-related malpractice cases, it's logical to focus on the areas where the concentrations of infected persons are the highest. The early coronavirus liability claims already trickling into claims departments will not be fully predictive, but extrapolating from them and tracking how they are handled can help modify procedures and strategies for the wave of claims that follow.
6. Automating claim intake and processing. It's instructive that Farmers Insurance's COVID-19 notice on its website reassures policyholders, "Our claims representatives have online tools to help them assist customers throughout the claims process." People like online resources while still wanting a human connection. When "an App for that" can substitute for clumsier ways to submit initial notices of claims or other steps in claim processing, most consumers will be grateful.
7. Pre-claim adjusting: no crystal ball required. For anticipated secondary waves of liability claims, publicly available data from past disasters can help predict, in a general sense, where future claims will be most numerous, and their severity. For example, comparing the fully developed data from Great Recession investors' claims, including payments of losses and loss adjustment expenses, to the unrealized losses in current equity markets may help predict claim development over several years, and more efficient ways to bring them to closure, such as earlier use of mediations.
The industry's response to the coronavirus tragedy must develop as rapidly as the disease itself has. We still have some time, but let's start today.
Louie Castoria is a partner in the San Francisco office of Kaufman Dolowich & Voluck LLP, a national law firm, a mediator at CastoriaDisputeresolution.com, and an adjunct professor of law at Golden Gate University. This article elaborates on a blog post published on March 30, 2020, at KDVLaw.com; it does not provide legal advice. The views expressed are the author's and not necessarily the firm's or its clients'.
Related: