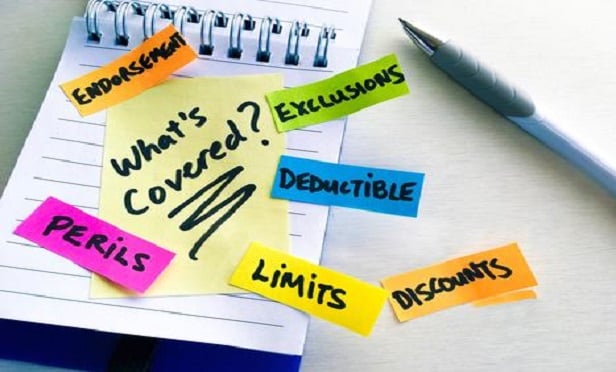 Businesses globally are reeling from the multiple impacts of COVID-19: lost revenue, expanded workers' compensation claims, and potential third-party liability, to name a few. As the losses grow and uncertainty continues, businesses are turning to their insurers for coverage. Whether and to what extent coverage will be available will depend on the facts, the science, the law, the policy, and, inevitably, the courts.
Are these losses covered?
Coverage for business income losses is top of mind for all sectors. The impact on revenue has been immediate and severe. What is commonly referred to as business interruption coverage is typically part of commercial all-risk property insurance. For business interruption losses to be covered, there typically must first be physical loss of or damage to property — either the insured's property ("business interruption") or that of a supplier or customer on which the insured relies ("contingent business interruption").
The threshold issues for recovering business income losses will be whether contamination due to the novel coronavirus constitutes physical loss of or damage to property, and if it does, whether the policy excludes coverage for losses due to the virus. Some policies avoid these issues through extensions of coverage for business income losses due to infectious or communicable diseases. Other policies have coverage extensions that apply when preventative measures are necessary to protect property or, in the case of medical institutions, patients. These coverages are often subject to lower sub-limits, but they may not require actual physical loss or damage to property.
As coverage denials mount, businesses are turning to the courts for redress. It is natural for policyholders to look to insurance when massive losses are suffered. It happened after 9/11, and it is happening in response to the opioid crisis. COVID-19 will be no different. The fact that insurers may say their policy was not intended for this type of loss does not mean it will not be covered.
However, judicial solutions take time and insureds need assistance now. Last week, a group of trade organizations representing a number of industries wrote to President Trump and Congressional leadership to propose a COVID-19 Business and Employee Continuity and Recovery Fund that would provide federal funds to impacted businesses and their employees. Several states are considering legislative solutions to compel insurers to cover business income losses for smaller businesses.
We are following closely the proposed legislation in Massachusetts, Ohio, New Jersey and New York that would require insurers to provide business interruption coverage for losses due to the coronavirus outbreak. These efforts pit public policy concerns about the health and wellbeing of businesses and workers against constitutional concerns regarding freedom of contract. The outcome is by no means certain.
Business income losses are not the only concern. As states expand the workers' compensation coverage for COVID-19-related claims, employers will experience increasing workers' compensation costs. And no business will be immune from third-party liability claims.
Commercial General Liability (CGL) policies protect insureds against third-party claims for bodily injury resulting from exposure to harmful conditions. Patrons or guests may claim they became ill as a result of exposure to the virus at the insured's premises. These claims may assert that the insured failed to exercise reasonable care in guarding against or warning of the risk of exposure. Directors' and officers' (D&O) liability policies will be implicated by shareholder claims that management breached their duties by failing to disclose the risk or, worse, failing to adequately prepare for it.
The landscape is changing daily — at times even hourly. Insurance coverage lawsuits are mounting. Legislative efforts are continuing. In the meantime, insureds that have suffered losses or face liability should document what has occurred, mitigate losses, communicate with their insurer, broker and law firm, review their policies, and scrutinize renewal policies for changes related to COVID-19.
Paula E. Litt is a litigation partner with Honigman LLP and leads the firm's insurance recovery and advisory practice group. Contact her at [email protected]. Sara Brundage is a partner and insurance coverage and litigation attorney with Honigman LLP. Contact her at [email protected].
Related: