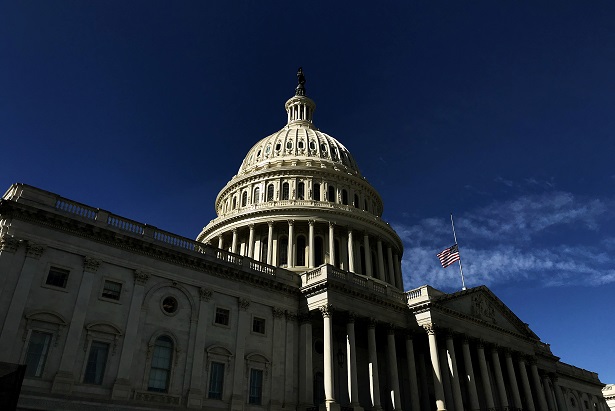 Late Friday, the full House passed the Democrats' $3 trillion coronavirus stimulus package by a narrow 208-199 vote.
In passing H.R. 6800, the Heroes Act, 14 Democrats voted no, and one Republican voted yes.
The bill now heads to the Senate, where passage is unlikely. President Donald Trump has vowed to veto it.
Senate Majority Leader Mitch McConnell (R-Ky.) said in a tweet Friday that House Speaker Nancy Pelosi's 1,800-page Hereos Act is a "catalog of left-wing oddities" called a coronavirus relief bill.
"It proposes tax hikes on small business, giveaways to blue-state millionaires, checks for illegal immigrants, and diversity detectives for the cannabis industry," he explained.
Retirement provisions and more
The Insured Retirement Institute applauded the bill's inclusion of a waiver for individuals who took a required minimum distribution from their retirement accounts in 2019 and 2020 and permits the amounts of those distributions to be rolled back into a retirement plan or IRA without any penalties, if done by Nov. 30.
The provision gives "those who were required to take the distributions an opportunity to try to recoup some of the losses incurred because of the volatility of the stock market during the COVID-19 crisis" Paul Richman, IRI's chief government and political affairs office, wrote in a letter to House lawmakers.
"It is especially important for those retirement savers who are living longer and are close to retirement who, if not given this relief, may need to work even longer to recoup the losses incurred due to no fault of their own," Richman added.
The House bill includes measures such as making expenses covered by forgiven Paycheck Protection Loan funds tax-deductible, providing student loan aid, making an additional round of $1,200 payments, extending federal unemployment benefits and providing employers tax breaks for keeping workers on the payroll, along with suspending the cap on state and local tax, or SALT, deductions for two years.
Partisan praise and criticism of the House bill provisions
House Financial Services Committee Chairwoman Maxine Waters, D-Calif., applauded the House bill for also suspending negative credit reporting for all consumers, as well as debt collection and requiring forbearance and loan modifications for consumer and commercial loans.
Rep. Kevin Brady, D-Texas, ranking Republican member on the House Ways and Means Committee, stated Wednesday, however, that the House bill is "filled with far-left proposals that have no chance of becoming law," and that the bill "is a recipe for a prolonged recession."
Political strategists maintain that a toned-down bill will indeed get done.
Ed Mills, policy analyst for Raymond James, noted in an email briefing that "only a portion" of the House Democrats' bill will likely be included in the next round of fiscal stimulus.
Greg Valliere, chief U.S. policy strategist at AGF Investments, agreed that Pelosi's massive bill "has no chance of enactment." Valliere said the Heroes Act "gives fodder to conservative deficit hawks who want to slow down — or do virtually nothing — while taking a close look at what the first $3 trillion has accomplished, and how the nationwide end to the lockdown will affect the economy."
See also: