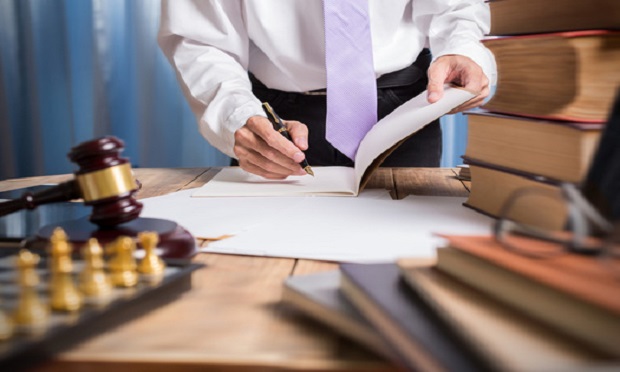 Several states recently introduced legislation that would compel insurers to cover business interruption losses, and now the federal government is taking similar steps.
House Reps. Mike Thompson (D-Calif.) and Brian Fitzpatrick (R-Pa.) introduced bills separately that would force insurers to pay out billions of dollars to businesses that suffer coronavirus-caused losses as a result of mandated shutdowns.
Congressman Thompson's bill, called the Business Interruption Insurance Coverage Act of 2020, would ensure businesses that purchase interruption insurance won't get their claims denied because of significant events, such as the coronavirus pandemic, public safety power shutoffs or evacuations.
Sean Kevelighan, CEO and president of the Insurance Information Institute (I.I.I), told the Washington Examiner that the effects of the proposed legislation "would be like a Category 3 hurricane in every major city occurring at the same time, or a wildfire burning all across America, and we had to cover that. You just can't underwrite risk like that; it's not affordable."
Dr. Michel Léonard, vice president and senior economist at I.I.I, echoed similar sentiments by stating in a release: "If insurers nationwide had to pay business interruption policy claims for which insurers collected no premium, it could cost the industry each month anywhere from roughly $150 billion to nearly as high as $380 billion. Pandemic-caused losses are excluded from standard business interruption policies because they impact all businesses, all at the same time."
The National Association of Professional Insurance Agents (PIA) also raised its concerns: "PIA is deeply engaged in wide-ranging efforts to assist the business community during this national crisis. Unfortunately, these two bills would apply business interruption coverage where it doesn't exist, exacerbating existing disruptions and further delaying our nation's economic recovery," said PIA National Executive Vice President & CEO Mike Becker in a release.
According to PIA, retroactively rewriting contracts to include business interruption coverage would add new uncertainties to the economic crisis. Also, PIA asserts that although the legislation aims to assist businesses in need, in reality, it would only help a small percentage of companies that had interruption coverage in place before the pandemic.
"PIA believes policymakers should pursue legislative solutions that raise up all struggling businesses, not create statutory winners and losers. Proposals that deprive about two-thirds of all small-business owners of financial assistance are unacceptable," said Jon Gentile, PIA National vice president of government relations, in a statement. "Policymakers should ensure all small businesses receive relief during this challenging time. To that end, PIA has been working with others in the business community to develop the Business and Employee Continuity and Recovery Fund."
Related: