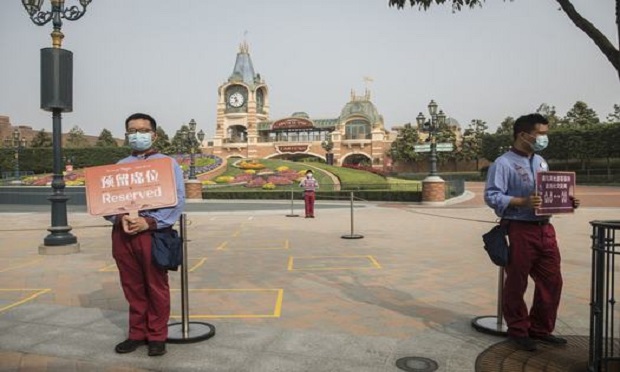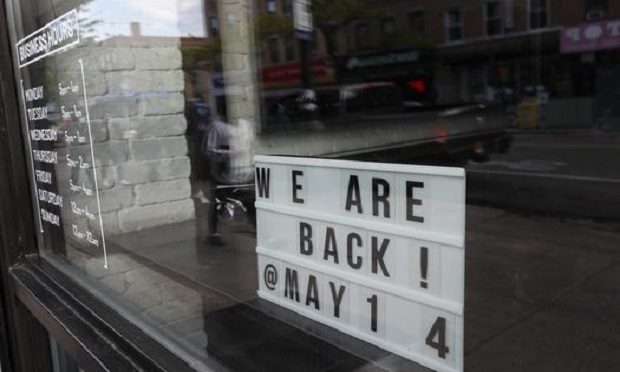 Editor's Note: Here are the latest key updates you may have missed relating to the novel coronavirus (COVID-19) as of May 18, 2020.
In the U.S.
According to Johns Hopkins University (as of May 18, 2020):
Total U.S. cases: 1.49 million
Total U.S. deaths: 89,636
In the past few weeks, states have begun to ease restrictions and reopen businesses amid the coronavirus pandemic. View each state's current status by viewing this map from The Washington Post.
The Heroes Act (H.R. 680), a $3 trillion coronavirus stimulus package, passed in the U.S. House on May 15 in a 208-199 vote. The bill is now awaiting a Senate vote, where experts say the bill is unlikely to pass.
On May 4, AIG announced it has been hit by approximately $272 million in losses in Q1 due to the coronavirus. In a statement, CEO Brian Duperreault said: "While we believe Covid-19 will be the single largest CAT loss the industry has ever seen, the significant body of work our team has undertaken since late 2017 has served us well as we navigate through this evolving situation."
Zurich estimates that its property & casualty unit lost $280 million in the first quarter of 2020 due to COVID-19 claims. Overall, the insurer predicts it will pay out $750 million in claims this year.
A bill in Washington, D.C. that would require insurers to pay claims under business interruption policies failed to pass in the City Council. Erin Collins, vice president for state affairs at NAMIC, said in a statement: "It is gratifying to see that common sense prevailed in the D.C. City Council, as members passed coronavirus legislation to aid D.C. residents but removed a business interruption insurance mandate that would have ultimately harmed business policyholders and insurance companies alike in the long run."
New legislation introduced in Pennsylvania would require insurers to pay claims for property located within a municipality where "the presence of the COVID-19 coronavirus has otherwise been detected" because that property is "deemed to have experienced property damage."
The Simon Wiesenthal Center, a Los Angeles-based nonprofit devoted to confronting issues of racism and anti-Semitism, filed a lawsuit against Chubb, claiming the center is owed coverage for coronavirus losses because its policy covers "physical" property loss and damage. The center was forced to furlough and lay off staff as well as cancel fundraising events due to stay-at-home mandates.
The U.S. House adopted new rules that will allow lawmakers to cast votes and conduct committee meetings remotely.
A new commentary from AM Best says that U.S. insurers' capital backing could decrease by as much as 50% if policy changes force carriers to pay for two months of retroactive coverage on COVID-19-related business interruption claims.
Retail sales in the U.S. fell by 16.4% — the steepest two-month decline on record.
The U.S unemployment rate skyrocketed to 14.7% in April — the highest rate since January 1948.
New York and New Jersey introduced plans to reopen public beaches by the Memorial Day weekend. N.Y. Gov. Andrew Cuomo said the state will only allow 50% occupancy at the beach and would prohibit group activities, such as volleyball.
Initial stress testing conducted by AM Best found that most of its rated insurance companies have adequate capital levels to buffer against potential negative impacts on balance sheets as a result of the novel coronavirus.
The Insurance Information Institute (Triple-I) announced the launch of the Future of American Insurance & Reinsurance (FAIR) campaign that will focus on ensuring the insurance industry is able to sustain economic growth and stability. FAIR will serve as a go-to educational resource for the media, business community, and the broader public, and will actively engage in a variety of insurance and COVID-19-related developments across the U.S.
The Mall of America will reopen on June 1 at 50% capacity. As one of the nation's largest malls, the Minneapolis-area shopping center averaged 40 million visitors a year before the pandemic.
Before the NFL could announce plans on how it will handle fan safety at upcoming games, the Miami Dolphins unveiled its own COVID-19 safety plan that states that no more than 15,000 fans will be in attendance at any given time. The Hard Rock Stadium, where the Dolphins play, has a capacity of 65,000.
Around the world
According to Johns Hopkins University (as of May 18, 2020):
Total cases globally: 4.75 million
Total deaths globally: 315,822
Cases by region: Americas (2.02M), Europe (1.87M), Eastern Mediterranean (335,088), Western Pacific (168,515), South-East Asia (135,036), Africa (61,163).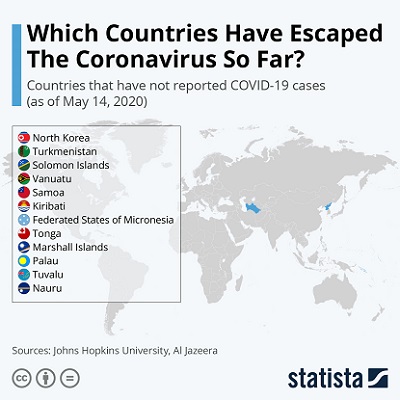 Lloyd's of London estimates that global insurance carriers could incur up to $203 billion in losses from COVID-19 claims. The claims costs are on a par with some of the most catastrophic hurricanes of recent years and could rise further if the virus isn't contained, Lloyd's said.
The U.K. will receive as much as 30 million doses of vaccine from AstraZeneca by September if trials are successful. The vaccine, which is being tested at the University of Oxford, is currently in the human trial phase.
Europe launched a 240 billion-euro ($260 billion) credit line to help struggling nations dealing with the coronavirus. The fund is open to euro-are governments that will have access to cheap funds worth up to 2% of their 2019 output.
On May 29, Austria will begin to allow cultural events for as many as 100 people.
Chinese President Xi Jinping told the World Health Organization that any vaccine developed in China will become a global public good after growing concerns worldwide that countries will put national interest above world safety.
This week, Switzerland is reopening its borders with Germany and Austria.
Several countries are reinstating lockdowns after efforts to ease restrictions led to a rise in coronavirus infections. In one example, Lebanon reimposed restrictions about two weeks after the government appeared to have contained the spread of the virus. Germany also is considering reestablishing restrictions in some areas after a rise in cases.
Related: Coronavirus update: Vaccine testing, regions return to 'normal life' and more