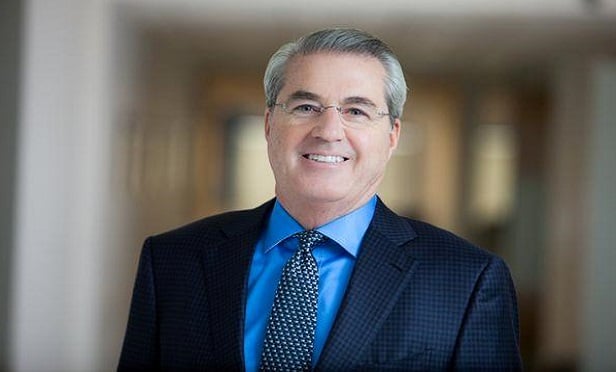 Leading an organization requires flexibility, insight, a certain amount of risk, a clear vision for the future and authenticity. For anyone running an organization with thousands of colleagues working in the field of claims administration — these are just some of the basic prerequisites. And, no one understands the challenges and realities of managing a large organization better than Dave North, president and chief executive officer of Sedgwick, a global provider of risk and claims management solutions.
North will deliver the opening keynote address at the America's Claims Executive Leadership Forum & Expo at the Red Rock Casino Resort and Spa in Las Vegas on June 24, sharing his professional journey of almost four decades in the claims and risk management arenas. "Many people misunderstand the claims industry and its place in business and everyday lives," he shares.
Claims adjusters and managers see claimants at their very worse — whether it is from a work-related injury, a property loss or some other major event — but they play a key role in getting employees back to work and helping residents return to their homes and businesses. The very nature of claims requires empathy, intuition and insight into how to manage a loss effectively for the claimant, the insurer and any other parties to a claim.
Opportunities in claims
While the claims industry is changing — particularly with the implementation of new technology, North says "the career opportunities that the claims industry offers today are unprecedented. There is a strong demand for individuals who are willing to work hard, embrace new skills, and empathize with others."
This is especially true in the case of Sedgwick, which has grown from a regional third-party claims administrator to a leader in the areas of workers' compensation, disability and absence management, property loss and other areas with more than 21,000 professionals who are invested in providing the best possible outcomes for their claimants. North understands this is no easy task. "Every day, claim professionals have a chance to touch lives with care and compassion at a time when it is needed."
The employees who handle workers' compensation and property claims at Sedgwick understand that their clients are in a vulnerable place and the importance of showing compassion as they work to resolve these claims. Last year, Linh Pham, a claims representative in Sedgwick's Walnut Creek, California office was recognized for her exceptional customer service with the ACE Customer Champion Award.
Pham says that the claims she appreciates the most are "those in which I have been able to develop a rapport with the injured worker. Often, it takes time to earn their trust and confidence. I work hard to explain the claims process, outline available options, and assist them following a workplace injury. Often, the most challenging cases end up being the most rewarding because I know I have helped the individual during what can be a difficult time."
Claims professionals play an important role in the insurance industry — they are frequently the "face" of an insurer and all too often, the unsung heroes who help restore order following a storm of chaos. It's an invaluable role that should not be underestimated. "While recognition, rewards and advancements can be limitless, a claims career offers a sense of satisfaction for having made a difference in a person's life," says North. "And that's the benefit that claims professionals will most often report as priceless."
No successful organization is built overnight, it takes time, patience and a leader who can nurture it while taking smart risks and sharing a vision for the future. For those fortunate enough to attend this year's America's Claims Executive Leadership Forum & Expo, they just might learn some of Dave North's secrets to success.
Join Claims Magazine at the America's Claims Executive Leadership Forum & Expo in Las Vegas, Nevada, from June 24-26 as we examine the technology and factors that are changing the insurance claims industry.