Insurers looking to up their game on customer service should follow the lead of technology-driven companies when it comes to establishing closer, more interactive ties with their policyholders.
This was the first thought that came to me after attending a recent briefing by a former auto executive talking about the implications of web-connected cars. I went in laser focused on the issues relating specifically to insurers—including telematics, new safety technologies, and, of course, development of "driverless" vehicles. But I came out of the discussion realizing that insurers actually had a lot in common with auto manufacturers when it came to customer service and fears of being disrupted by more web-centric competitors.
Disconnected from end users
Indeed, the big takeaway for me was that both industries are prone to be disconnected from their end users in a fundamental way until something "bad" happens. In the case of automakers, that would involve a recall to fix a manufacturing defect. For insurers, it's a loss prompting the filing of a claim.
Currently, carmakers tend to "ship and forget," the former auto executive noted. They build vehicles on a mass scale, then ship them (at times with some customization) to dealers, who are the ones working with the actual buyers. Extensive market research is conducted by manufacturers, but ongoing one-on-one interaction with end users is usually the exception rather than the rule.
It's the same story with insurance, for the most part. Insurers are the "manufacturers" of products covering specific risks. While there is often some customization involved (endorsements for additional coverage, differences in limits and deductibles, etc.), insurers generally design commoditized products for mass distribution. They also most frequently deal with buyers through intermediaries—primarily agents and brokers. Indeed, insurers in general, and independent agent carriers in particular, often see the distributor—not the policyholder—as their primary "customer."
However, the auto executive stressed the need for manufacturers to transition to a new business mentality—"ship and remember"—in which communication with the end user is ongoing. Such a paradigm shift should generate regular feedback in real-time, with the goal being to respond as needed to improve customer experience, provide added value, and maintain brand loyalty.
Establish and maintain direct contact with the customer
This change in mindset should be inspired by the way most technology firms usually deal with their customers. Tech companies—such as software providers, search engines, and online retailers—tend to maintain contact with their customers throughout their product and/or service's life cycle. For example, after software is sold (or even if it's downloaded for free), frequent updates are offered to fix bugs, enhance current features, or add capabilities. Online retailers regularly e-mail their customers to call attention to new products and services.
Even if there is an intermediary involved in the original transaction, tech-centric vendors are likely to establish and maintain direct contact with the customer, including in some cases the real-time monitoring of buyer activities when using the product. That's not historically been the case with either automakers or insurance companies (although the advent of telematics has already set the stage for a transformation in customer relations for both industries).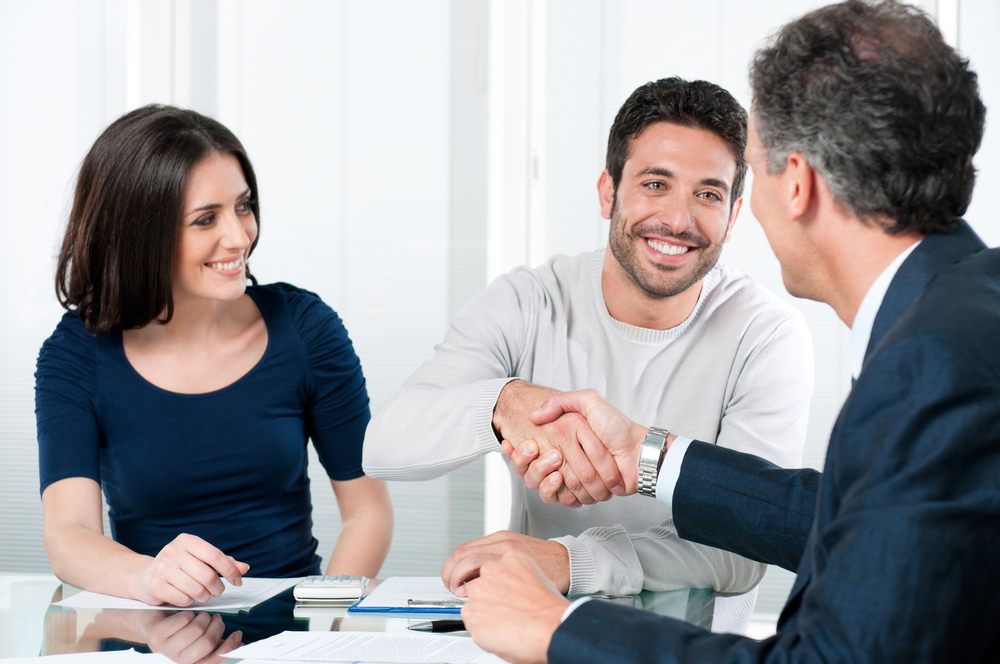 (Photo: Shutterstock)
Intimate, ongoing relationship with customers will be increasingly important
Establishing a more intimate, ongoing relationship with customers will be increasingly important, as tech giants and start-ups become more prominent in the bread-and-butter operations of both driving and insurance. Google, for one, is already poised to deal with vehicle owners directly through the operating system of the self-driving car they are road-testing, as well as with insurance consumers via the company's recently launched comparison shopping website for auto coverage.
These types of interactive initiatives could allow tech firms to gain an increasing amount of leverage over auto and insurance buyers, while raising the possibility of disintermediating manufacturers of both cars and coverage down the road if they choose to go that route.
Think about the marketing potential of such a mind-set. A self-driving car could literally steer passengers to a particular business that pays for a referral via their smart car, just as occurs today through search engines on other web-connected devices. In that sense, cars—like smartphones before them—are becoming mobile ecosystems that generate a steady flow of real-time data, creating commercial opportunities well beyond their primary utility (travel/phone calls). In that respect, both a car and an insurance policy could become the basis of a broader, more service-focused relationship rather than just a finite contract or bill of sale.
For example, insurers looking to add value to their usage-based auto policies could leverage telematic monitoring of policyholders to establish wider commercial relationships with other types of product and service providers eager for referrals based on a driver's need and proximity. The same could hold true for home- and business owner policies if insured property is connected over the web in real time.
The transition in customer experience is not likely to be easy, if only on a cultural level. Carmakers are often driven by engineers, while core insurance operations frequently revolve around actuaries and underwriters—parties that deal more with the technical side of each business. Going forward, both industries will most probably need social engineers who can establish an ongoing dialogue with buyers and figure out how to monetize a more interactive relationship.
What do you make of these trends? What more can insurers do to follow the lead of those in Silicon Valley and other tech-centric companies?
Sam J. Friedman (samfriedman@deloitte.com) is insurance research leader with Deloitte's Center for Financial Services in New York. Follow Sam on Twitter at @SamOnInsurance, as well as on LinkedIn.