Behind new fuel cells, connected cars are the next biggest disruptor driving innovation in the automotive industry. Today's cars can already park themselves, help drivers avoid traffic, and automatically find the closest gas station when the tank is low. In the very near future it will be the norm for cars to be autonomous. Connected cars are aligning with car owners' digital lifestyles and offer a safer, smarter, and enhanced driving experience.
For insurers, however, connected cars are altering the traditional landscape of auto insurance and posing real challenges that require insurers to rethink policies, claims processing, and their overall business models. Insurers who evolve with the automotive industry are the ones who will secure their place as industry leaders going forward.
Leveraging big data is mandatory
One of the features a typical connected car offers is telematics, which provides insurers with the ability to monitor how and where a person drives. Insurers can use and analyze this data to gain valuable insights on their customers that can help in the development of innovative solutions, improve customer experience, and ultimately develop new products specific to their type and style of driving. According to Capgemini and Efma's World Insurance Report 2015, big data analytics is expected to have the largest impact by far on the insurance industry with 78% of executives citing it as a key disruptive force. Analytics beat out regulatory change, ranked second at 46%, and third-place economic uncertainty at 42%.
The challenges for insurers
While data collection and analytics from connected cars provide the insurance industry with opportunities to gain customer insights and improve business, it is not without its challenges. The sheer volume of data generated through connected cars can be overwhelming. In one 12-month pilot, U.K. insurer Direct Line Group gathered more than 11 million miles of data from connected cars. Going forward, insurers need to learn how to manage and distill this large volume of data in an effective and efficient manner to drive real business insight.
An enormous volume of data isn't the only challenge that comes from connected cars. In the future, connected cars are expected to bring accident rates down with capabilities like slowing down automatically when they get too close to obstacles and communicating with each other on the road. While lower accident rates are beneficial for society, sharply curtailed accident rates could have a long-term chilling effect on profits from premium income for insurers.
In the short-term, however, fewer accidents will result in fewer claims and therefore greater profits. (That is until the actuarial data catches up and forces premiums down.) At the same time, the cost severity of accidents will increase given the higher cost of replacing the expensive sensors, radars and cameras built into the new cars. With all of these moving parts, the pace of change and its ultimate impact on premiums, claims and insurance profits is difficult to predict at this juncture.
Outside competitors also present challenges. If insurers don't embrace the changing times that connected cars present and represent, they risk being disintermediated by third parties that are more skilled in analyzing the vast amount of data that connected cars generate. Start-ups like Metromile, for example, offer per-mile car insurance and are already attracting low-mileage drivers interested in bringing down their insurance bills. The list of potential competitors is long. Google, king of data management and also a pioneer in driverless technology, could use its deep pockets to augment the industry through more effective data usage and insights. Additionally, automakers may choose not to share the data they collect and rather use it to bundle their own policies in with their vehicles like BMW, which recently took this stance.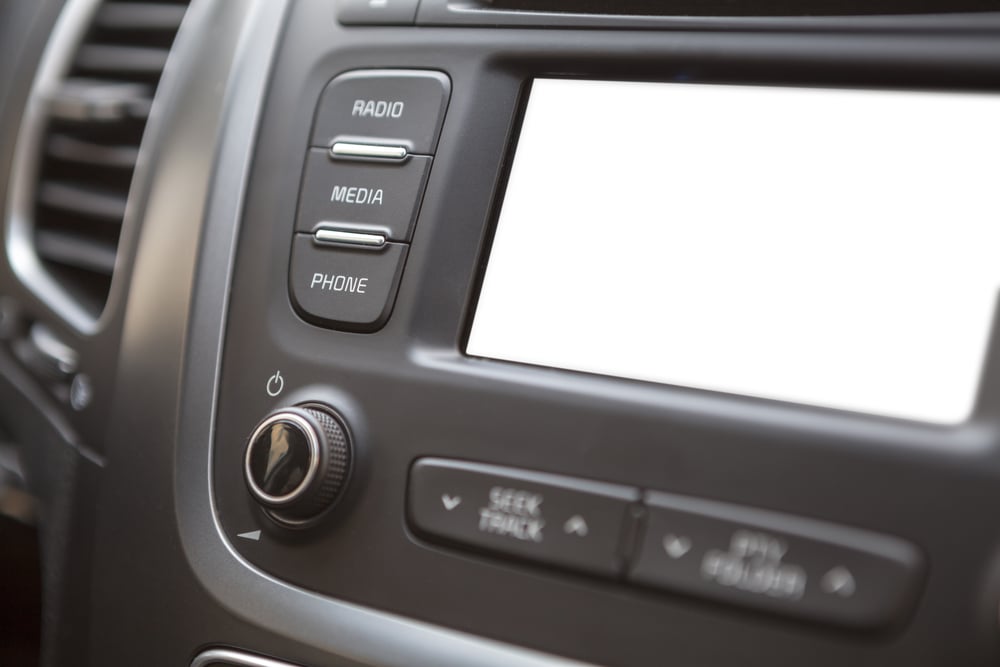 (Photo: Shutterstock)
Thriving in an evolving landscape
Doing nothing is not an option. The only choice insurers have is to begin making strategic decisions about how to thrive in an era of data-driven insurance. One way insurers can embrace connected car technology and data is by offering discounted policies to customers as incentives for maintaining good driving records – and most customers welcome this idea. In fact, the World Insurance Report found that 65% of customers would let insurers monitor their driving behavior in exchange for reduced premiums based on positive risk assessments.
This type of pay-as-you-drive or pay how you drive policy would price insurance premiums on the basis of miles driven or driving style, much like telephone companies that charge by the minute. Such insurance would also take into account other risk factors, such as a driver's expertise, whether they mostly do city or freeway driving, or even how much experience they have driving in snow.
This capability will lead to dynamic insurance pricing that will vary based on a driver's inherent risk, environmental conditions, the number of miles driven, and other factors.
With the advent of car-sharing services like ZipCar, Uber and Lyft, the very notion of car ownership is being challenged. People who continue to own cars will likely start to demand usage-based insurance that takes into account the fewer miles or different styles of driving they put onto their cars, as they also take advantage of car-sharing options and other non-driving transportation modes.
Usage-based insurance can also be easily scaled to insure fleets of vehicles. Rather than insure commercial cars or trucks individually, insurers can pool their risk by insuring an entire fleet through better and more accurate use of data as opposed to traditional blanket policies. Through such programs, insurers can understand the risks associated with each vehicle and driver, and tailor insurance premiums accordingly. They can reduce claims by tracking the driving habits of commercial drivers and helping them improve their behaviors, guiding them to better more effective and efficient routes.
The way forward
Some insurers may choose to take advantage of the fewer claims that connected cars will generate in the near future, thus locking in greater profits in the short-term. Others may focus on the transition, adjusting their pricing to meet the reality of reduced claims, and perhaps gaining market share in the process. Some, reluctant to change, may simply refuse to cover driverless cars at all.
One thing is certain, cars are only becoming more and more connected, smarter and safer. They are vast data generation machines on wheels that provide valuable information that companies can leverage to drive new business models. Sticking our heads in the sand and hoping our legacy approach and platforms will survive the journey is a sure way to exit the industry. The future is brightest for insurers who embrace and leverage big data analytics and who are ready and willing to evolve with the rapidly changing pace of the uber connected auto industry.
Nigel Walsh is vice president and head of UK Insurance at Capgemini.