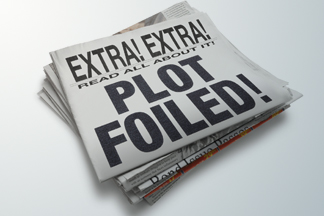 (Editor's Note: The following article was contributed by Barry Zalma, Esq., CFE, who has been practicing insurance law in California for more than 40 years.)
As claims professionals well know, insurance fraud is rampant in the United States. Experts have estimated the crime robs the industry of between $80 billion and $300 billion each year. Yet, no one knows the true amount because so many fraudulent insurance claims succeed. Those that do result in a prosecution and conviction are rare. People convicted of insurance fraud are usually amazed at the conviction and will invariably attempt to avoid the conviction by seeking reversal in the appellate courts. The fact that they have funds to pursue an appeal is evidence of how successful and profitable insurance fraud can be.
When an insurer conducts a thorough investigation of a third-party claim, if it is false and fraudulent, the fraud will be detected. In California, every insurer is required to have a special fraud investigation unit and train all claims personnel annually about recognizing potential insurance fraud. When the claims department and the SIU work together evidence will be found and presented to a prosecutor through the Fraud Division of the California Department of Insurance.
A prosecution and conviction occurred in a case dealing with a fake auto-against-pedestrian case recently. The case was appealed and reported in The People v. Joanne Rose Fawcett et al, No. C067575 (Cal.App. Dist.3 07/25/2012). The California Court of Appeals was asked to reverse the conviction of two insurance fraud perpetrators who were found guilty in a trial by jury.
The evidence at trial showed that defendant Joanne Rose Fawcett faked a knee injury to obtain an insurance settlement, and that her husband, defendant Steven Gerald Fawcett, lied about her physical abilities. The jury convicted Joanne of two counts of knowingly submitting a false insurance claim and one count of presenting a false statement as part of an insurance claim. The jury also convicted Steven of one count of presenting a knowingly false statement. The trial court sentenced both to the low end of recommended sentences of only two years in prison and, attempting to do justice, suspended execution of sentence for Steven and placed him on probation. Both Fawcetts appealed, arguing the sentences were too harsh and the convictions not founded in fact.
Reviewing Case Facts
Dr. Jason London, a trauma surgeon, testified that on April 3, 2007, he drove to a gym in his sedan. As he backed up slowly to park, he "felt a slap on the back of the car" and saw someone sitting on the trunk. A woman told him her leg had been hit by his car. She did not seem to be injured and "was pleasant, but forceful." Both went inside the gym, but about 20 minutes later, the woman told him her leg hurt too much to exercise, and she left. Several months later, after the woman contacted him and said her knee was hurting and she had seen doctors, Dr. London referred her claim to United Services Automobile Association (USAA), his insurance company.
Dr. Peter Sfakianos, an orthopedic surgeon with extensive experience, testified that he examined Joanne on January 20, 2010, at the request of USAA's legal counsel, and had reviewed her medical records dating back to 1986. He focused on her left knee, although she mentioned other issues. She reported that knee was swollen and painful, and she had fallen during "collapsing episodes" as recently as two weeks before the examination. She reported that at the time of the "subject accident" she had been disabled because of her "back condition, her hand conditions, and her right elbow condition," and that she remained disabled ever since the subject accident. He reviewed pre- and post-accident MRIs of her left knee, finding no evidence of trauma, only "normal wear and tear" and chondral calcinosis—also known as "pseudo gout"—which is not caused by trauma. He opined that it was unlikely her knee was altered by the alleged incident.
Paulette Rhyne had been an assistant manager for Homepointe, a property management company. For about six or seven months, Joanne and her husband contracted to clean apartments and do "hauling" for Homepointe, via a company called Craftsman For U. Joanne never complained of any knee problems, and Rhyne never saw her limping or using a cane. In February 2008, Joanne cleaned Rhyne's own unit at 9032 El Cahon Way; Rhyne saw her there, scrubbing a window sill on her knees, and saw that some items to be hauled had already been moved onto a truck. Eileen Stearman, a division manager associated with Homepointe, knew both defendants, and testified that company records showed they did 17 cleaning jobs for Homepointe between February 29, 2008 and May 14, 2008. Joanne never mentioned any left knee problem.
Jeremy Essex, an investigator for USAA, testified Joanne asked for the policy limits of $100,000 to settle her claim. When she returned a release for USAA to access her medical records, she modified it to limit the release to records pertaining to being hit by a car on April 3, 2007. Essex interviewed Joanne on April 1, 2008, at her home, and Steven was present. Joanne claimed "constant severe pain" in her knee, which caused her to limp, prevented her from mounting stairs without Steven's help, and made it hard to enter and exit her van. She had not worked in "a few" years and had been on disability; because of the accident she could never work.
James Papastathis, a private investigator, watched Joanne on seven dates in February and March 2008, and videorecorded her activities. These recordings showed her loading and unloading her van and moving a ladder and cleaning supplies. He did not see her limping or having trouble entering or exiting her van.
The Defense Presents Its Case
Dr. Timothy Mar, an orthopedic surgeon, testified Joanne was referred to him in June 2007, and he thought her symptoms were "consistent with having an internal derangement in the knee joint and probably a crack or defect into the cartilage on the bone itself." He performed arthroscopic surgery on her knee, which revealed some problems due to aging, but also showed an injury to the cartilage that "appeared to have been impacted by some event." She was in her early 60s and would eventually need knee replacement surgery. However, Dr. Mar had not reviewed any of Joanne's prior medical records, including an X-ray report from 2002 that showed a "fibular fracture[,]" and he conceded the MRI taken the month of the alleged accident did not show any evidence of a severe impact to the knee. Neither defendant testified.
Steven's counsel contends that because Steven had not filed any claim of his own, "his culpability, if any, had to have been based on the theory that he assisted or supported his wife's claim during his telephone conversation with Essex." Steven's counsel also contended the "jury had to find that appellant knew of his wife's unlawful purpose and specifically intended to aid, facilitate, promote, encourage, or instigate the commission of insurance fraud."
But this contention fails. California Penal Code § 550 does not require that the defendant make a false statement in support of his or her own claim, nor does it require that the insurance claim itself be filed with fraudulent intent. It is enough that he presents a knowingly false statement of material fact about any insurance claim.
Although the statute may be based on a person's acts of assisting another person to make a false statement, Steven's liability was predicated on his knowingly false statements to Essex about his wife's condition, not based on aiding Joanne's false statements.
Sufficiency of Evidence
The transcript shows Steven gave many explicit answers that were contradicted by other evidence presented to the jury and reasonable inferences from that evidence. Based on the evidence that Steven and Joanne jointly operated an apartment cleaning business and worked together after the accident, and evidence that she entered the van and climbed stairs with no apparent difficulty, the jury could rationally infer that Steven knew his answers were false.
The trial court denied probation and imposed the low term–two years in prison. (Pen. Code, § 550, subds. (a)(5) & (c)(1) [establishing a sentencing triad of "two, three, or five years" for making a knowingly false insurance claim].) Given Joanne's premeditated and protracted efforts to obtain $100,000 based on her fraudulent scheme, the appellate court concluded that there was insufficient evidence to conclude that the trial court abused its broad sentencing discretion by denying probation.
Closing Thoughts
This is a case of unmitigated gall. The defendants clearly and without compunction presented a false and fraudulent claim for injuries that were never incurred. The evidence presented at trial showed that the injuries both defendants claimed Joanne incurred were false. Cleaning apartments on hands and knees and removing debris without difficulty or complaint contradicts the claim of injury to Joanne's knee. That she had the gall to claim that the court, the jury, and the insurer were prejudiced against her and that she was wrongfully convicted and over-sentenced is incredible.
This is a case where the insurer conducted a thorough investigation and refused to pay a claim that was not founded in fact or law. That a prosecutor took the case and convicted the defendants is commendable and should give every insurance claims professional hope that the necessary work to defeat insurance fraud will be assumed by the state to place the miscreants in prison.
Barry Zalma, Esq., CFE, founded Zalma Insurance Consultants in 2001 and recently published the e-books, including "Rescission of Insurance in California – 2013;" "Random Thoughts on Insurance," a collection of blog posts. For more information, visit www.zalma.com.