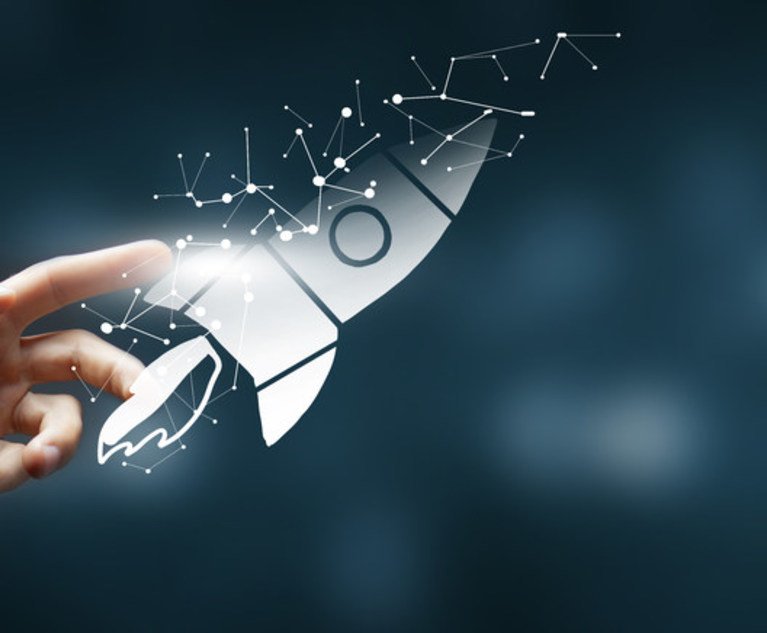 It's highly unlikely that when NASA began implementing the country's space program that any of the risk management issues considered was the potential for sex in space or space sexual harassment liabilities.
However, space travel brings with it many potential issues, especially when the passengers are tourists and not well-trained professional astronauts.
While some space trips can be a few hours, many projected future trips will last days, weeks or years. Such close contact among travelers can lead to many different situations from disagreements to medical emergencies to consensual or non-consensual sex acts.
Spacecraft are designed to get into space with as few extras as possible given the massive amount of energy needed to get a spacecraft off the ground and into space. Certainly, no spacecraft has a working hospital within its confines for an extreme medical emergency. Before privatization of space travel, astronauts had to undergo extreme medical evaluation and training under intense circumstances. This type of individual evaluation and training is not feasible for a space tourism company to offer or require for each passenger on a flight. However, along with all of the other risk considerations to consider with space tourism these types of potential liability issues should be looked at from a risk management perspective.
Space tourism
Space travel for the average income earner is still an unrealized dream, but a number of space tourism companies are working towards making that goal one day become a reality, hopefully sometime in the 21st century. Several space tourism corporations have already begun to plan for orbital towns and suborbital vehicles, investing millions of dollars, in the belief that space tourism may appeal to many much the same as the beach calls to the masses of vacationers each summer.
For example, Virgin Galactic already has a list of millions of people wishing to become space tourists, with an initial deposit as of May 2023 of $257,568 required to secure a place on this list. While initial customers are mainly celebrities, scientists and other extremely wealthy individuals, the long-term goal is to make flights much more affordable so that average people can enjoy such an experience.
SpaceX is already experienced in launching space-bound flights, and the company also hopes to get on board the space tourism bandwagon. However, unlike most other companies in this field, they prioritize lunar tourism and other forms of space travel extending beyond Earth's orbit.
Blue Origin has been the main competitor for Virgin Galactic in terms of suborbital tourism. However, their offering is based around a more traditional rocket, known as the New Shepard, which takes off and lands vertically, with objectives to build towards orbital spaceflight.
As with Virgin Galactic, Blue Origin has performed several test flights and plans to put paying passengers into space soon, although they haven't yet started taking any money to reserve a flight. Blue Origin plans to take up to six passengers on each flight, with room to perform weightless somersaults.
Other space tourism companies today include Orion Span, Boeing, Space Adventures, Zero 2 Infinity, and Space Perspective.
Risk identification
Currently, only short flights beyond the Earth's orbit have been made available by any company. However, if longer flights become available (potentially within the next 10 years), such as a week's travel to loop around the moon in a craft that will hold, for example, 6-10 passengers, then this could give rise to risks beyond standard safety, such as in-flight fights, sexual activities among the passengers, unplanned serious medical emergencies or even death in-flight.
It is possible that a female could be pregnant when she departs on the flight, with or without her knowledge or a passenger suffer an extreme medical emergency such as a heart attack or stroke in-flight. Even if the company requires passengers to reveal known health issues and deny passengers with such risks, a company should plan for the worst and create a risk management plan to handle them.
Further, it is a known fact that astronauts in space for long periods of time experience increased exposure to radiation, in turn, increasing the risk of cancer, certain physiological changes such as changes in vision, muscle and bone tissue loss and other changes. These risks vary by length of time in space — they may not be an issue for a few days or weeks, but the longer someone is in space the greater the risk of certain changes. Tourists should be warned of these hazards in advance of the trip and tourism companies need to be aware of the potential liabilities they face.
Risk analysis and assessment
As for in-flight fights or medical emergencies that could cause bodily injury to passengers, this would fall primarily under the general liability coverage of the space tourism company used for the flight. The fights could involve one or two passengers, or even extend to including all passengers and crew members on the flight. If crew members are involved, their injuries would fall under the company's workers' compensation and employer's liability coverage. Even for passengers not involved, a fight or a medical emergency, particularly if it leads to blood loss, coma or death, could give rise to a passenger's claim for emotional distress or trauma.
Sexual interactions would not pose a problem for those involved in the activity if it is fully consensual and takes place in a private place, but other passengers on board the flight might be offended if it takes place in full view of everyone on board. This could result in a claim for sexual abuse or harassment if non-consensual, or a claim for emotional distress or trauma if others are exposed to the act. General liability coverage will not cover sexual abuse or sexual harassment claims, and employment practices liability coverage would need to be secured to provide such coverage.
If someone is attacked while on a flight, what happens after an attack? You have the victim and attacker still in close quarters, likely with no way to separate the two by much distance. This could be very traumatizing for the victim and other passengers. So far, spaceships do not have jail cells for those who get out of line.
If the company advertises a safe and secure environment or flight experience, and that is not the case, this could give rise to a product liability claim. If the craft should happen to have a malfunction that causes unplanned evacuation or other dire consequences, that would not be a safe environment.
Risk action plan
There are several things the tourism companies could consider to avoid or mitigate the risks, such as only offering short-term flights or simulations, establishing age restrictions, requiring certified health certificates, having passengers sign hold harmless waivers, obtaining and reviewing background checks on employees and passengers and having trained medical personnel on board.
The companies could partner with a reinsurer or establish a self-insurance fund to protect from catastrophic losses or liability suits.
Risk monitoring
Once a plan of action is established, it would need to be monitored for performance in how well it is protecting the assets and reputation of the tourism company. The idea of space travel is exciting to many, but it comes with many hazards and risks.
Companies looking to provide space travel need to review all the risks, not just the hazards of malfunctioning spacecraft, but the other risks as well.
Related: