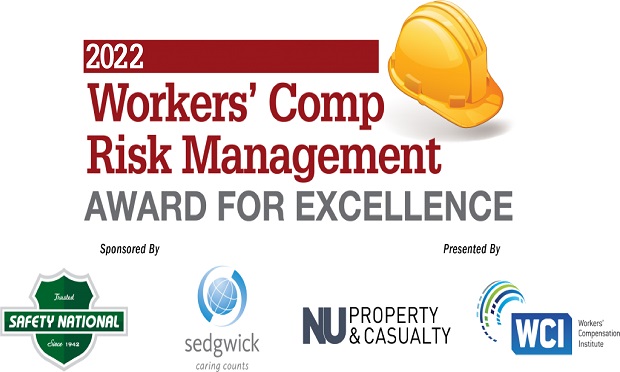 Among the top concerns as aviation risk experts eyeballed their business landscape for 2022 was the recent uptick in frustrated and angry passengers unleashing "air rage" on flight attendants and fellow travelers.
While isolated instances of such dramatic events continue to occur, these events are among many concerns for risk managers at JetBlue Airways, a previous winner of the Workers Comp Risk Management Award for Excellence presented by NU Property & Casualty magazine, Sedgwick, Safety National and the Workers' Compensation Institute.
So what corporate risks loom large for leaders at JetBlue?
"We are currently going through our largest hiring push in history as demand for travel comes roaring back" after pandemic shutdowns, a JetBlue spokesman said recently. "This year alone, we're hiring about 6,500 new crewmembers."
JetBlue also is pushing to make sure new employees receive "top-notch training" as "safety is our No. 1 focus" as well as a pivotal aspect to daily operations at the airline.
And, similar to any other business today, JetBlue is aware of the ongoing risk of cybersecurity threats. Staff issues, however, are among the airline's chief preoccupations as 2022 unfolds.
"Training a new crewmember to work in the airport takes many weeks, for instance, let alone the months required for on-boarded pilots," JetBlue said. "Not being fully staffed can be tough on our crewmembers, stressing the operation and causing a less than optimal customer experience, which is why it's a top focus for JetBlue this year."
Award-winning safety culture
JetBlue's sensitivity to the needs of employees is one characteristic that set the airline apart when it applied in 2020 to be considered for the annual Workers' Comp Risk Management Award for Excellence. Nominations are currently being received for the 2022 award and will be accepted through May 6, 2022. This annual recognition program honors outstanding loss control, safety and return-to-work programs.
This year's award winners will receive:
There is no entry fee for this award program submission. Click here to submit a nomination today!
See also: