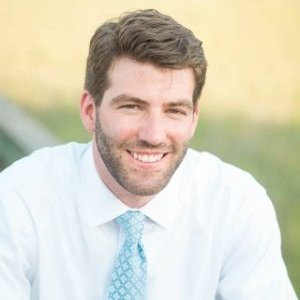 The gig economy has steadily grown over the past few years and expanded significantly with the onset of COVID-19. Estimates suggest that gig workers made up 35 percent of the workforce during 2020, up from 14 to 20 percent during 2014. By 2023, predictions indicate that gig workers will make up more than half of the U.S. workforce.
"A large factor driving this trend is that people want the flexibility to find supplemental work, whether they have dynamic personal commitments, prefer additional earning potential and shift options, or other factors," says Tim Gleason, Senior Product Manager, Great American Insurance Group, Trucking. "As we see the gig market expand quickly through technology enablement, the competition to meet consumer demand is evolving.
Companies are using non-fixed cost business models through a more robust and flexible on-demand workforce. Therefore, traditional insurance offerings whether from a coverage, pricing and/or administration perspective must evolve to meet the new risk parameters."
Workplace injury protection and labor regulations
As the gig economy expands, regulators are working to catch up with legal rights and work protections for individuals in mind. However, businesses struggle with a lack of consistency between state and federal laws and regulations. Currently, the majority of gig economy platform models use Independent Contractor workforces as a means to supply capacity to peak demand periods.
While traditional business models required employers to purchase Workers' Compensation coverage to protect their employees from occupational injuries, Independent Contractors are not legally required to have the coverage extended to them through the platforms and instead purchase Occupational Accident coverage. More states are proposing regulation changes that require the Occupational Accident coverage along with Earnings Guarantees, Portable Healthcare subsidies and other protection policies.
"The focus should remain on the legal rights of individuals and how to enable their freedom for work flexibility while providing them stability in case of a major accident. That is where Occupational Accident has seen a more robust evolution over the last decade to meet the protection needs of the dynamic workforce. By having platforms sponsor an Occupational Accident program, the companies can provide a security net, increase earnings stability to individuals and recruit a more efficient workforce," says Gleason.
Bringing awareness to the need for appropriate insurance
Insurance agents can speak with their customers about the labor force they are using and break down the complexities at a state level. Brokers can assist by helping customers identify and weigh all considerations with respect to expanding their business model so that they can grow in a compliant and safe manner. Other options to consider are risk transfer programs, such as captives, which are a great manner to help secure protection for new evolutions of risk taking.
"We are at the forefront of a digitally connected revolution for many industries. With that comes a tide of different needs and solutions that take a greater consideration for customized risk management practices," says Gleason. "Great American has written Occupational Accident coverage for more than 20 years. When it comes to the gig economy, while it's all about innovation and getting things to move faster, it's key to work with an experienced carrier to share the risk through the right insurance policies."