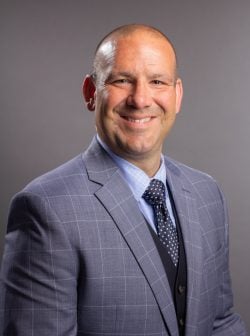 The marketplace is more difficult than ever to navigate with COVID-19, social inflation, a hardening insurance market and more. It's made the role of the safety manager increasingly important, not only helping companies understand new and existing risks but also creating plans to help mitigate those risks, which in turn makes insurance more accessible and affordable. That's according to Jared Bishop, Divisional Assistant Vice President of Loss Control at Great American Insurance Group.
"Agents are in a unique position where they can talk to companies and help them understand why it's critical to listen to their safety managers," says Bishop. "Ultimately, listening and acting on that advice plays an important role in securing more affordable insurance and better understanding the improvements that need to happen."
Understanding an organization's starting point
Every company has unique risks, and the safety manager is trained to identify potential vulnerabilities and reduce them. Cybersecurity threats, for example, have ramped up with the onset of COVID-19. Automotive risk is another area with the potential for high exposure, especially in the case of negligence.
"When we're evaluating potential risks, we're looking at frequency, severity and the likelihood of a potential exposure," says Bishop. "If a specific event occurs, what happens to the organization, and is that something that you can withstand? If the answer is no, that type of exposure needs to be pretty high up on your list of areas to address."
Deciding what gets measured, and creating processes
Developing a safety management system is important to the overall success of a program, and part of that success is securing support from management.
"The culture of the organization needs to support what the safety manager is working to accomplish," says Bishop. "Achieving this requires management support, processes that address areas of risk, and metrics to measure success."
The safety manager creates procedures that establish boundaries so that the company knows how different areas are supposed to operate safely. The organization also needs a process for monitoring and continuous improvement. In other words, how does a company know that what it's doing is working?
"A company can use tools such as predictive analytics to better understand how employees are doing their jobs and whether they're completing tasks in accordance with safety procedures," says Bishop. "When employees deviate from the established procedures, we can quickly address those areas to mitigate potential exposure."
As agents move forward, they have an opportunity to work with insureds to learn about their safety managers and what is working for the organization. As a result, agents will be positioned to help customers get access to the coverage they need, with the potential of lower insurance costs due to decreased risk.