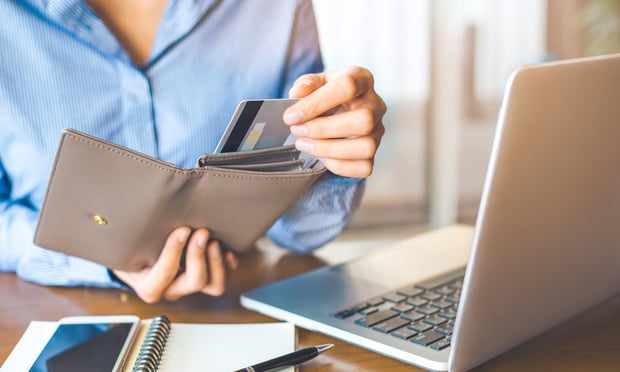 Credit-based scoring drew scrutiny recently when Washington State Insurance Commissioner Mike Kreidler issued an emergency order prohibiting insurers from relying on this practice to set personal insurance policy rates.
Kreidler said the step was necessary "to prevent discriminatory pricing in auto, renters and homeowner insurance in anticipation of the end of the federal Coronavirus Aid, Relief, and Economic Security (CARES) Act, which will expire 120 days after President Joe Biden declares an end to the national coronavirus emergency.
"The insurance industry's dependency on the discriminatory practice of credit scoring has always been unfair," Kreidler said in a late-March statement. "But given that the federal protections from plummeting credit scores could end soon, we need to take action now to protect the public."
The National Association of Mutual Insurance Companies (NAMIC) has since responded to Kreidler's emergency action. Jimi Grande, NAMIC's senior vice president of government affairs, said in a prepared statement:
"Commissioner Kreidler's emergency order is an abuse of his public office to impose a personal agenda that the state Legislature already rejected earlier this year. This regulatory tantrum is far beyond his authority and will raise costs for the vast majority of Washington consumers. NAMIC has been willing to work with anyone to help find solutions for Washington consumers during this crisis, including legislation that would have helped consumers through job losses, deaths in the family, and other extraordinary circumstances, that Commissioner Kreidler not only couldn't be bothered to help with but actively opposed. Faced with this arbitrary and excessive attempt to change state laws through regulatory fiat, we find ourselves with no other option than to pursue litigation."
The statement mirrors a stance taken recently by the American Property Casualty Insurance Association (APCIA), which has announced legal action in response to Kreidler's emergency order. That organization has filed a petition for declaratory and injunctive relief in Thurston County Superior Court to declare the Commissioner's action invalid and enjoin its enforcement.
"Commissioner Kreidler is attempting to prohibit an important risk-based rating tool that has been in place for nearly 20 years for the benefit of consumers," Claire Howard, APCIA senior vice president, general counsel and corporate secretary, said in a recent press release. "Commissioner Kreidler's arbitrary and capricious actions will harm more than a million of Washington's hard-working insurance consumers in Washington, who today pay less for auto, home, and renters insurance because of the use of credit-based insurance scores to effectively predict risk and set accurate rates."
Carriers use insurance-based credit scores to determine the likelihood that a potential policyholder will file a claim. While insurance scores are not the same as credit scores, they do take into account a consumer's credit history. It is illegal for insurers to employ discriminatory practices in the setting of policy rates; however, some consumer groups maintain that using credit to determine insurance scores is inherently discriminatory as people of color are "substantially overrepresented" among lower credit scores, according to research conducted by the Federal Trade Commission.
It follows that some states are less welcoming to credit-based insurance scores, according to the Insurance Information Institute: "In California, the use of credit is not permitted under Proposition 103 for rating auto insurance policies unless specifically allowed by the regulator. In Hawaii, auto insurers cannot apply a standard or rate based on 'credit bureau rating.' In Maryland, homeowners' insurers may not use credit history in any underwriting or rating decision, and auto insurers may not use it any underwriting or renewal rating decisions. In Massachusetts, although not banned, regulators will not approve rate filings for auto or homeowners insurance that include the use of credit scoring."
Recent comments by President Joe Biden regarding insurance pricing in predominantly minority communities indicate credit-based insurance scoring could become an even more debated and divisive issue at the federal level.
See also: