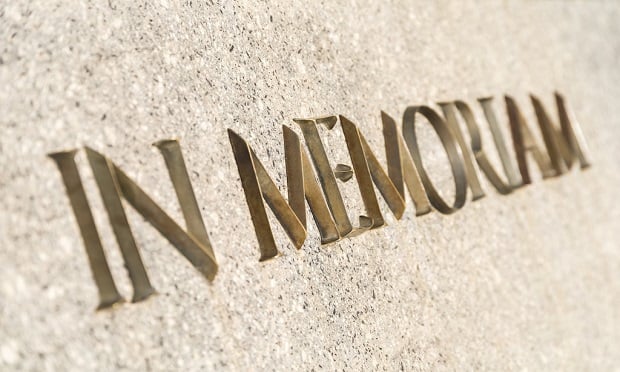 To mark the closing of the 2020 Virtual Annual Marketplace hosted by the Wholesale & Specialty Insurance Association (WSIA), the organization and its members are taking a moment to honor the passing of two of its leaders this year.
In memory of Kevin P. Brooks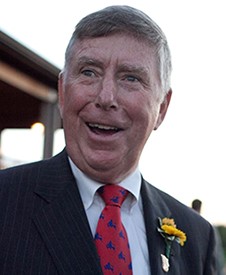 Kevin Brooks, pictured at left, passed away on April 3, 2020, from complications of the COVID-19 virus. He served as NAPSLO president from 1989-1990.
After graduating from Manhattan College in 1966 with a degree in psychology, Kevin was commissioned as a second lieutenant in the United States Marine Corps. He served one tour of duty in Vietnam from 1967-1968 as an Artillery Forward Observer. He continued to serve as a member of the reserves, completing 30 years of service with the Marines and retiring as a colonel in 1992. He ended his military career as battalion commander for the Second Battalion of the 25th Marines Reserve Unit in Garden City, Long Island.
Upon ending his active-duty military career in 1969, Kevin returned to New York City and joined General Reinsurance. He had a long and successful career, rising through the ranks and retiring as chairman, president and CEO of General Star, which he led from its founding. During his years with General Star, in addition to serving as NAPSLO president, he was honored with the Charles McAlear award in 1999 for his substantial contributions to the insurance industry. During Kevin's professional career, he also completed the New York University Graduate School of Business Administration program, and he attended the Executive Program at Dartmouth College's Tuck School of Business.
In addition to his many professional contributions to the wholesale, specialty and surplus lines industry, Kevin was an avid birder and enjoyed basketball and Irish music. When he wasn't singing or playing his drum, the bodhrán, he could be found playing the bones, which he fit in his pocket, easily accessed whenever an opportunity to play presented itself.
In memory of Louis T. Mastos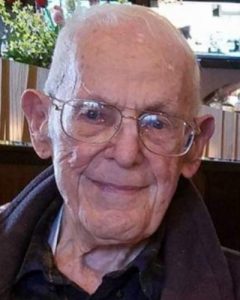 Louis T. Mastos, seen at left, passed away on March 21, 2020, in Reno, Nev. He served as AAMGA president from 1985-1986.
After attending Louisiana Tech and Tulane University, he served in the United States Navy Reserves from 1942-1946 during World War II. Mastos moved to Reno in 1956 and served as Nevada Commissioner of Insurance from 1965-1971. During his tenure as commissioner, 40% of Nevada's insurance regulation was rewritten during one legislative session, and Mastos was instrumental in that process.
In 1971, he founded Louis T. Mastos & Associates, Inc. in Reno as a managing general agency and surplus lines broker. He is remembered for recognizing the need for a marketplace for small insurance agencies to sell insurance clients couldn't get anywhere else and giving companies with narrow product lines market penetration. Louis T. Mastos & Associates eventually had offices in Reno, Las Vegas, Phoenix and Santa Rosa, Calif.
During his term as AAMGA President, Mastos is credited with introducing more structured financial control and creating the office of secretary-treasurer for the association. In addition to AAMGA, he was a member of NAPSLO, the Prospectors Club and the Nevada Surplus Lines Association. He also served on the board of directors of Frontier Adjusters of America, Inc. and was an emeritus member of the Insurance Hall of Fame board of directors.
Mastos remained active in the business, continuing to make agency calls and attend industry meetings until only a few years ago. He will be remembered fondly by all who knew him.
Keep reading…