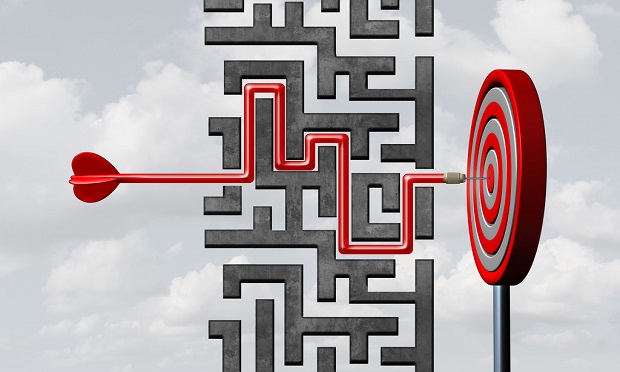 Insurance companies aren't known for making fast moves. For years, the main drivers of agile culture in the insurance sector have been InsurTechs. With their automated processes and customer-centric virtual products, these newcomers have grown in market share over the years and are challenging some legacy insurers.
InsurTechs, however, aren't the only ones pushing the industry to become more agile. COVID-19 has forced many insurers to change their technology as well as workforce protocols that haven't been updated in years.
Ultimately, these changes may lead to more efficient operations, happier employees, and enhanced collaboration and innovation in the long run. Here's how COVID-19 is accelerating the move to agility within the insurance industry and what this transition means for the future.
Reassessing space and staff
Insurance companies have had to review two major fixed costs of their business: branches and agents.
Many branches and physical offices today are largely empty because workers remain concerned about a return to the office. Agents have had to conduct most of their business through the internet since face-to-face meetings with customers are largely avoided and even prohibited in many places where the virus continues to be linked to worrisome infection rates.
But even before COVID-19, the idea of in-person meetings with agents was already growing outdated. In response, companies are rethinking their real estate choices and adopting more permanent work from home strategies. Nationwide is one example of a company that recently decided to close some of its offices due to the efficacy of remote work.
Other companies must similarly be able to pivot their work environments and operations quickly, during COVID-19 and beyond. This represents the first step for many insurance companies toward becoming more agile.
Fresh employee and customer strategies
Even in its early days, the COVID-19 pandemic exposed gaps in today's standard processes and practices around employee management and how we provide customer support. Leaders in every category of the insurance industry began looking for new strategies to help them operate with greater agility. Three stand out:
No. 1: Developing omni-channel methods for customer interaction.
Insurance companies must stay in contact with their customers and make it easy for them to get the help they need when they need it. Companies should increase their touch-points with customers and create digital channels for communication, if they aren't already in place, such as mobile apps and online portals.
No. 2: Training cross-functional teams.
COVID-19 raises the risk of workforce disruption due to medical absences or layoffs. As a result, companies must ensure that employees can perform multiple critical tasks. Companies that document business-critical functions and train employees to be versatile can eliminate single points of failure, which risk bringing a company's entire operations to a halt.
No. 3: Investing in digital processes and procedures to streamline operations.
A recent survey found that 62% of P&C insurance companies plan to expand their use of technology. Insurance companies of the future must take advantage of the latest data, AI, and machine learning technology. This will help insurers work more efficiently, create new products, and provide better customer experiences in any economy.
Agility's long-term benefits
The move to agile can have an immediate impact on insurance companies' health in the midst of the current pandemic. But in any global climate, companies that adopt an agile framework may see long-term benefits to their workforce and business model in these four areas:
No. 1: Lower fixed costs.
Downsizing offices, or in some cases closing offices permanently, will help companies reduce fixed costs by eliminating multiple leases. Moving from manual to digital processes may also help cut back on operational expenses.
No. 2: Foster greater productivity and talent.
Employees who continue to have the option to work remotely could increase output by 13%. This, combined with a culture of tech-driven innovation, is what will help attract top talent in recruitment later on.
No. 3: Make operations more flexible.
Companies that develop an agile mindset now will be more equipped to handle future disruptions to their workforce, technology, and customer service, should they occur.
No. 4: Improve customer acquisition and retention.
A recent survey found that 46% of millennial customers prefer having self-service options when dealing with insurance.
As of 2019, millennials are the largest adult population in the U.S. Companies who embrace the digital adaptations brought about by COVID-19 will streamline their future business operations and to appeal to the upcoming generation of customers.
Why do we talk about being agile at all?
We talk about agility because of the gap between what's happening in the mainstream business world and the ability of insurance companies to keeps growing, both from an innovation and customer service perspective. Those companies that effectively implement agile practices today will come out from COVID-19 better prepared for the future.
Frank Trainer is the vice president of process and delivery at Saggezza, a global technology solutions provider and consulting firm.