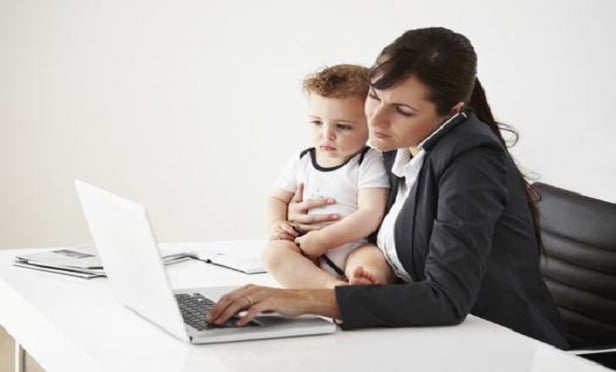 Editor's Note: Part 1 of this series provided suggestions on how to help parents balance teaching and working in this new era of remote learning. This final segment addresses teaching multiple students, particularly younger children.
For parents of multiple children, teaching them all at once may seem a bit daunting. The needs of a preschooler are very different from a self-sufficient high school student. Elizabeth Hammond homeschooled her six children over the course of 23 years (she's in her last two years of teaching now) and ran a busy CPA practice, as well. She suggests that parents consider "withdrawing from virtual schooling and just homeschool. They are quite different, but homeschooling gives parents more choices about what to teach and how much time to spend." This choice also gives the children more flexibility to pursue subjects that interest them.
"If it is going to be a difficult year to cope with uncertainty and changes, eliminate some of those frustrations by taking charge of the whole process. There are plenty of groups and resources available to assist you," she advises.
Parents of preschoolers are also learning how to include them in the homeschooling process. Jennifer Kinard homeschools four children and teaches high school literature and history for her local homeschool co-op. She also works as a freelance writer and editor. "Preschoolers will want to do what their older siblings are doing, so give them their own 'school' activities," she recommends. "Some friends and I created a bin of independent, hands-on activities by each making multiple copies of one activity and then trading with each other, and one fall, my mom made a bunch for me as a back to school gift. I had a bin of 25-30 activities for my preschoolers, everything from counting large foam beads to cutting and gluing pictures to sorting shapes and colors." Having these activities available gave the children something to do during their siblings' school time.
Also, consider keeping some supplies on hand to help entertain your preschoolers and teach them new skills. These can include:
Construction paper
Drawing paper
Washable paint, markers & paint pens
Chalk (think art class on the driveway or sidewalk)
Post-it Notes – use them to teach letters and numbers
Child-safe scissors
Modeling compound – e.g., Play-Doh, modeling clay
Cookie cutters
Rubber stamps/stamp pads
Pom-pom balls & buttons
Flashcards
Homeschooling does have its own costs beyond the time to prepare lessons and teaching. Eddy Eyring and his wife, Luann, homeschooled their three boys, who also have attention deficit hyperactivity disorder. "There was no way to keep all three at the table at the same time. Luann focused on one child and one subject at a time," he shares.
While teaching your children may seem like a daunting task, there are definite benefits. Eyring says his youngest son developed a love for theatre, is pursuing a Master's degree, and hopes to earn his doctorate and teach at the college level. Hammond says her oldest child has a Master of Fine Arts degree in visual communication and design and teaches at the college level. Her second child is an entrepreneur and business owner, and her third child is a certified nurse assistant and pursuing a career in nursing.
For parents who need some help, Gail Boyes, who oversees a homeschooling co-op, recommends finding a homeschooling mom in the area who is willing to provide some help and ideas. "Many homeschoolers are happy to share the wisdom they've gained," she says.
And when you have a particularly hard day, she reminds parents that it "is only one moment in time. It does not need to define who you are."
Teaching, working remotely, and constantly handling multiple priorities are new for everyone and will take a little patience and grace. As parents and their children tackle the challenges of returning to school, one thing becomes abundantly clear, schooling your kids is hard work, but then, few things worthwhile in life are easy.
Related: