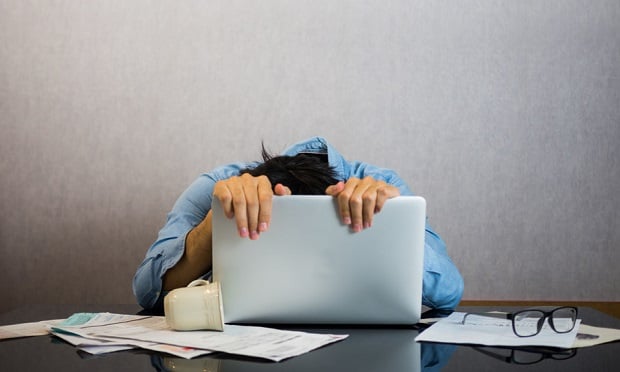 I had the opportunity to work for a major property and casualty insurance provider that was well on its way with technology research, development investments, tech deployment phases and business transformation.
As part of a strategic 5-year plan, that carrier was eager to use emerging technologies in the areas of artificial intelligence (AI), augmented and virtual reality (AR/VR), machine learning, robotic process automation (RPA) and big-data analytics to achieve a competitive advantage, enhance operational efficiencies and foster a more satisfactory customer experience.
Now, the current global pandemic is accelerating insurance carrier-innovation timelines.
Adjusting innovation strategies
COVID-19 presents unique challenges to commercial, specialty and personal lines insurance. Nonetheless, it is more important than ever for the P&C industry to continue to innovate in order to prevent potential disruption in claims, premium trends, customer experience and more.
Insurance is intertwined with a broad spectrum of economic activities. It follows that information technology services are vital to support insurance carrier and partner business.
Solving the pent-up demand for remote workforce support poses an urgent challenge. Today's insurance technology does not serve an internal IT function. It also aids in front-line sales, underwriting, back-end policy administration, claims management, marketing and product development.
The sudden shift to a widespread remote workforce requires IT services to react immediately. The rapid uptake of teleconferencing platforms and enterprise network connectivity, as well as the immediate deployment of collaboration tool sets, poses a major digital security challenge.
Stepping up cybersecurity
Enforcing security standards and putting a robust security program in place is key. The implementation of "end-to-end" encryption, identity access management, and continuous cybersecurity threat monitoring will reduce the risk to both insurers and policyholders.
Here are just some of the insurance business process changes and technology demands spurred by the COVID-19 pandemic:
Work-life balance: Even staff who technically can work remote full-time may struggle to adjust to this new way of working. Consider actuaries that work through the night on statistical analyses or underwriters managing a high volume of claims.
Transnational process changes: This has impacted P&C actuarial services, underwriting, claims management and contact centers. For example, claims adjusters once visited a physical satellite office to file and record adjustments to claims using file shares and other on-site methods for claims managers to review. Some P&C back-office departments have now switched to fully electronic processes. Permanent remote workers now need to use virtual desktops, collaboration tools, and a physical home offices. Besides expanding and securing the infrastructure to support claims and other business processes, some enterprises may also need to refactor their application stack in order to provide automated workflows and integration with other back-end systems. Many insurance carriers do not have the digital tools and platforms to enable employees to work entirely remotely.
Security challenges: Establishing and/or enforcing security policies is key to all industries, insurance included. P&C insurance, in particular, is highly regulated and requires tight security controls. Most carriers still use proprietary legacy software systems. Not only does this create a security concern, but it can also make working remotely unproductive and difficult for employees.
IT support headaches: The IT service desk function is already stressed due to an inability to 'drop-in' and fix end-user problems. Wait times and time-to-repair are growing. In some cases, remote support tools need to be added. If a particular P&C business unit user, such as a claims processor, billing customer service, or any resource that provides support to a policyholder, are not able to assist their customers due to a system or home office tools issue, the end result may be a low net promoter score (NPS), which translates into a poor customer experience.
Preparing for a long-term remote workforce
Some P&C IT teams may have far better tools for remote workforce. For them, working from home isn't a panacea for everyone or every situation. Although it is an added burden to IT staff today, working through these processes will better prepare both organizations and employees for productive remote work experience.
Marivi Stuchinsky ([email protected]) is the global chief technology officer for Technologent, an information technology solutions and services provider for Fortune 1000 companies. Stuchinsky has more than 30 years of IT leadership experience with a proven track record in delivering secure, robust enterprise technologies, as well as large scale global IT projects.
These opinions are the author's own.
Related: