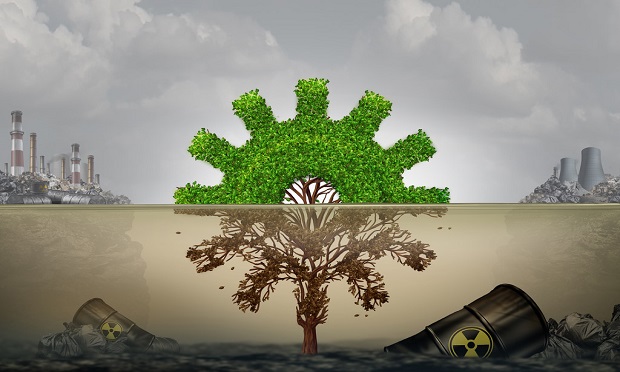 As the country and the entire world struggle to control the immediate threat to human health caused by the current coronavirus (COVID-19) outbreak, there are numerous environmental concerns and unexpected consequences that businesses must also deal with, both shorter and longer-term.
The immediate impact
Some of the immediate concerns that will need to be addressed from the unexpected closing of businesses for an indeterminate amount of time includes a large number of buildings and/or units being vacated or maintained with only minimal support staff. Examples of environmental exposures that could result from abandoned and/or not properly maintained properties include mold growth, legionella or other indoor contaminants that will impact the ongoing viability of such property. The repurposing of vacant properties for emergency needs or changing the use of a property from its originally designed purpose, such as converting a hotel into a medical center, can lead to the introduction and potential release of chemicals into the building.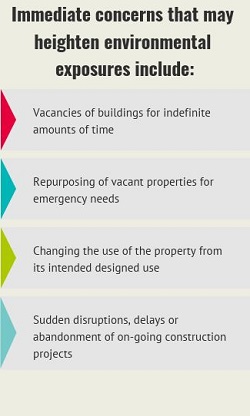 Sudden disruptions, delays or abandonment of ongoing construction projects due to government-mandated shutdowns, worker shortages or supply chain issues can lead to increased environmental exposures, as well, if the projects were not adequately secured before the disruption. Examples of environmental exposures that could result from these issues may involve the potential for water intrusion at the project site, releases of fuel from storage tanks, and uncontrolled stormwater and sediment runoff. Failure to properly secure or protect building materials could result in damage to structures due to the development of mold. Any ongoing pollution remediation systems or controls left unattended could also fail and result in an exacerbation of the pollution exposure that such a system was designed to treat or contain.
Long-term concerns
Longer-term impacts of the COVID-19 pandemic include concerns as vacant buildings are currently being re-occupied in phases across the U.S. Proper management practices developed and adhered to, which will ensure the ongoing safety of the property to the public and building occupants. Thorough disinfection and testing may need to be conducted for a variety of pollutants beyond the coronavirus prior to the building being re-occupied. Even once the "green light" is given, continuous monitoring and testing may be required based on the type of occupancy and business conducted.
As project sites are also re-opened and contractors and various site personnel are allowed back to work, the current status of the project needs to be determined concerning any new pollution exposures that may have developed during the shutdown. It will also need to be determined whether changes to the construction design may need to be implemented to account for the potential longer-term risks associated with coronavirus or other newly discovered pollutants.
There will be businesses that permanently close or that will adapt business models to include shifting a higher percentage of sales and distribution via online platforms. This "Amazon effect" will result in many vacant retail properties that will eventually need to be addressed.
In fact, the construction of malls has significantly declined with the last indoor mall in the U.S. built in 2007. Many of these properties will eventually undergo some form of redevelopment, similar to the "brownfields redevelopment" movement that started in the mid-1990s and has accelerated in recent years even prior to the current pandemic. The redeveloped shopping centers are often transformed into warehouses, industrial parks, multi-family residential properties, or repurposed for some other different retail/business use. Some mall redevelopment projects include car dealerships, car storage, churches, offices and medical office complexes.
Any time there is a redevelopment project taking place, the potential for environmental exposures increases. Many properties in older urban areas are constructed on top of non-native fill that contains brick, coal ash, and other demolition debris, which may require special handling. Also, prior retail use may have included operations that used chemicals and fuels. For example, if there was a department store that ran an automotive operation, there's likely petroleum hydrocarbon contamination from former underground storage tanks, hydraulic lifts, and oil-water separators. If there was a dry cleaner at the location, chemicals that are known carcinogens were probably used. Older buildings may have asbestos in the walls, lead in the paint, or other hazardous building materials. Cold storage facilities may use chemicals to maintain temperatures that are hazardous in the event of a leak.
Potential contamination, pollution threats
As a result of the current pandemic and its stay-at-home orders, people have had the opportunity to grow further accustomed to online shopping and home delivery. This has accelerated e-commerce and the need for products to be readily available and delivered quickly and efficiently.
This has the potential to result in the future development of logistical operations, such as warehouses and distribution centers, etc. In addition, an increase in pollution events may arise from the increase in the transportation of goods, which could result in more spills of hazardous and nonhazardous materials.
"Many don't realize that just about anything can be considered a pollutant under the right set of circumstances," said Barry Geisler, divisional senior vice president and chief underwriting officer of Great American's Environmental Division. "For example, spilling milk into a waterway is a pollutant that would require remediation."
With the potential trend for both residential and office space to relocate away from the larger cities to suburban and rural areas, the need for additional, cleaner sources of energy will arise to support this shift. Renewable energy sources, such as brownfields and landfills that can be converted to solar farms, will be viable options, but historical contamination poses a threat in these cases. The redevelopment of these older contaminated sites will have potential issues that need to be addressed. For example, public health concerns from disturbing polluted soil or landfill waste could cause pollutants to leak into groundwater or disperse through the air.
To avoid future disruptions of supply chains, there is the potential for more manufacturing operations to move back "on-shore." Future manufacturing plants will need to be built and operated in compliance with the most recent environmental regulations and tightening standards.
"We will need to take into account the myriad of emerging contaminants related to manufacturing that are currently being studied," said Sara Brothers, divisional vice president and director of technical support for Great American's Environmental Division. "For example, fluorinated compounds known as 'PFAS' (Per- and polyfluoroalkyl substances) are a class of chemicals which have been broadly used in the production of consumer goods, and in many manufacturing processes, including electronics and semiconductor manufacturing since the 1940s."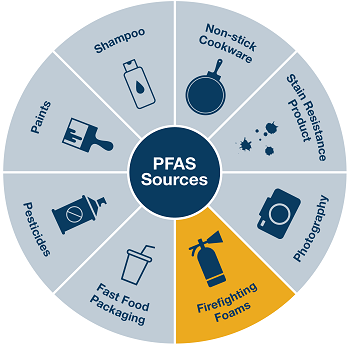 PFAS are also present in fire-fighting foam. Although certain classes of PFAS that are known to be toxic were phased out in the United States in the early 2000s, they are still being produced and used overseas. Other PFAS compounds continue to be produced and used here in the United States. In the past few years, PFAS has been detected in drinking water sources, air emissions, and soil, resulting in a broad movement to study further and regulate their use. Many states now require companies to investigate, and clean-up PFAS found in contaminated groundwater, surface water, soil, and sediments.
The current coronavirus global pandemic has heightened the awareness of environmental exposures that need to be addressed. Whether developers, landlords, facility operators, contractors, lenders, and financial institutions or motor carriers, many businesses must consider these exposures as part of their current and future business plans.
To effectively manage risks during this ever-changing e-commerce revolution, one tool that can be used in the risk management process is having the proper environmental insurance protection in place to deal with the unexpected issues that may arise. While most environmental policies do not offer coverage directly related to COVID-19 or any form of communicable disease, they do provide broad coverage for the numerous environmental exposures that could be faced as outlined in this article. Securing the appropriate environmental coverage to help mitigate environmental risks and beyond is crucial for any business. A knowledgeable broker can be a frontline resource in assisting their clients in understanding the real environmental risks associated with their business and secure coverage with a trusted carrier.
Mark Vuono is divisional president of Great American's Environmental Division, which is comprised of a team of specialists who can uncover the hidden risks in your clients' operations and develop a custom program to protect them. GAIG offers coverage to a wide variety of commercial operations — for both new and historical conditions, both on and off-site, and for gradual and sudden events.
Related: