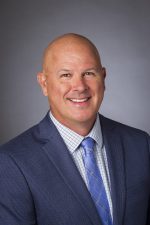 CINCINNATI, OH – Oil, chemicals and other "dirty" hazards are what most people traditionally think about when considering environmental risk insurance. However, many events involve nontoxic substances and unexpected situations. PC360 spoke to Rick Ringenwald, a divisional vice president and executive underwriter for environmental at Great American Insurance Group, about common misconceptions regarding environmental policies.
"There are still a large number of companies that think if their operations don't involve chemicals and other hazardous substances, environmental risk doesn't exist," says Ringenwald, "but the reality is many substances can be considered a "pollutant" if in a place where they shouldn't be."
For example, a fire at a distillery's warehouse this past summer resulted in a massive bourbon runoff into a Kentucky river popular for fishing – killing tens of thousands of fish, thereby creating a natural resource damage issue.
Nontoxic substances can pose an unexpected environmental risk when they affect the wrong place. "A building contractor, for example, could be held liable in cases of silt and sediment runoff from a construction site if those substances negatively affect nearby soil, groundwater or other media as a result of their operations," says Ringenwald.
A hospital might seek damages for dust entering the ventilation system during a construction project. Even milk spilling from a truck on the highway, which normally would be considered nontoxic, could have serious and costly environmental impacts should it enter into a waterway.
"The good news is that environmental insurance coverage has evolved to the point where many nontraditional situations may be covered. For example, instances related to mold, or even to non-communicable virus or bacteria, can be covered by these types of policies," says Ringenwald.
The premium costs associated with these policies are also widely misunderstood. "Many people are surprised to learn that environmental insurance policies are not only competitive, but also very cost-effective," says Ringenwald. "The application process has transformed in recent years and is much faster and streamlined than in the past. Digital communications have played a major role in this, as underwriters can access many documents electronically." Access to various detailed information on the internet and through public resources has also helped to streamline the underwriting process.
"Pollutants aren't always 'dirty things' such as oil – they may also be seemingly nontoxic substances entering a place where they cause environmental damage."
Understanding common myths about environmental issues and available coverage allows brokers to speak with their clients intelligently about the potential risks they may face and debunk the misinformation that exists regarding the environmental insurance marketplace. As a result, brokers can be a frontline resource in assisting their clients to understand the true environmental risks associated with their business and secure the appropriate coverage to help mitigate those risks.