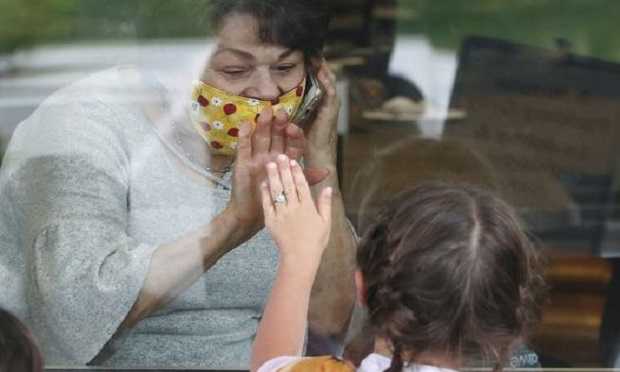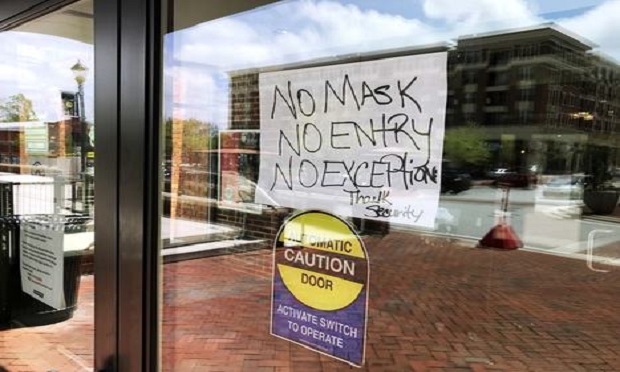 Editor's Note: Here are the latest key updates you may have missed over the past weekend relating to the novel coronavirus (COVID-19) as of April 27, 2020.
In the U.S.
According to Johns Hopkins University (as of April 27, 2020):
Total U.S. cases: 967,585
Total U.S. deaths: 54,931
Several states have begun easing restrictions, including Georgia, Alaska, Montana, Texas, Colorado, Hawaii, Oklahoma and Minnesota. CNN reported Georgia's measures to reopen its economy as the most aggressive, with hair and nail salons, gyms, bowling alleys, tattoo studios and massage therapists allowed to reopen over the past weekend, and theaters and restaurants allowed to reopen on Monday (April 27).
On Sunday, Deborah Birx, the White House's coronavirus task force coordinator, said some form of social distancing will likely remain through the summer.
The CDC announced six new symptoms that could be signs of the coronavirus, including chills, repeated shaking with chills, muscle pain, headache, sore throat and a loss of taste or smell.
According to a Coronavirus Relief Survey from WalletHub, 84% of Americans want a second stimulus check, while 160 million Americans say they are three months away from running out of money.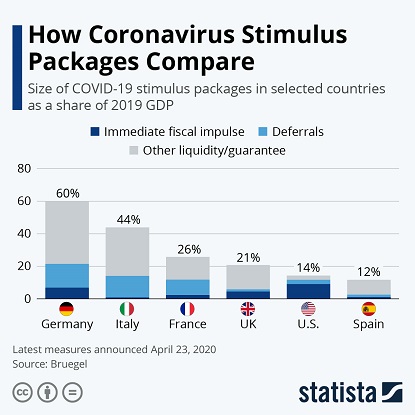 AAA insurers announced relief packages that will refund more than $285M to auto consumers. Policyholders insured through Auto Club Enterprises Insurance Group, AAA – The Auto Club Group, Motor Club Insurance Company in Rhode Island and CSAA Insurance Group are eligible for the refund.
California's State Compensation Insurance Fund (State Fund) announced that it will pay for medical costs and lost income for employees at essential businesses who contract COVID-19, regardless of whether or not they caught the virus at work.
President Trump signed a new relief bill to replenish the Paycheck Protection Program. "The latest COVID-19 relief legislation contains significant funding for small businesses… This will provide vital support to keep businesses across the country afloat and prevent countless workers from losing their jobs," said Bob Rusbuldt, Big "I" president & CEO, in a statement. PIA National Vice President of Government Relations Jon Gentile said in a release: "More funding for the PPP is urgently needed to provide small businesses relief from the economic damage resulting from COVID-19."
Around the world
According to the World Health Organization (as of April 27, 2020):
Total cases globally: 2.86 million
Total deaths globally: 196,295
Cases by region: Europe (1.34M), Americas (1.14M), Eastern Mediterranean (165,369), Western Pacific (144,121), South-East Asia (44,592), Africa (21,470).
Estimates from the Association of British Insurers suggest insurers will pay out over 1.2 billion pounds (approximately $1.49B) in claims to businesses and individuals affected by COVID-19. The estimate includes claims for business interruption, travel insurance, wedding insurance and more.
On Monday (April 27), U.K. Prime Minister Boris Johnson returned to work after battling the coronavirus.
More than two million Australians have downloaded the COVIDSafe app, which records digital handshakes between smartphones via Bluetooth, and if someone catches the virus, health authorities can track who has been within 1.5 meters of the person for 15 minutes or more.
The Prime Minister of Italy, one of the hardest-hit countries from the coronavirus, announced plans to ease the nation's seven-week lockdown. The plan includes restarting manufacturing on May 4 and relaxed restrictions for restaurant takeaways, cemeteries and pizzerias.
Other European countries have announced eased restrictions, including Spain, which will allow children to leave home once per day with an adult; the Czech Republic, which will reopen its universities on April 27; and Austria, which is reopening shopping centers and hairdressers on May 1.
New Zealand's Prime Minister Jacinda Ardern said in a briefing that the nation has defeated the coronavirus — at least for the time being. Cases in the country have been declining since April 5 when there were 89 cases country-wide. Most restrictions have been lifted; however, businesses and professions that require face-to-face contact will remain closed.
Related: Coronavirus update: Protests erupt, insurance coverage lawsuits and more