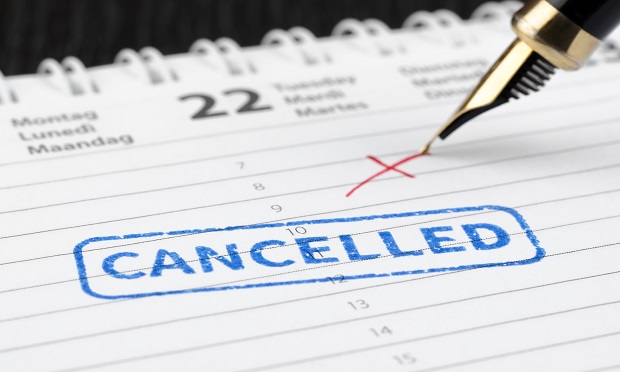 In just a couple of weeks, major events around the world have been canceled or postponed as a result of the coronavirus. From the Summer Olympics in Tokyo and the Coachella Valley Music and Arts Festival to events that hit closer to home, such as the RIMS Annual Conference, thousands of vendors, venues and exhibitors are facing new challenges as they navigate a new event landscape.
To provide insights to insurance events hosts, PropertyCasualty360 asked Dan Frohnen, CMO of Sendoso, a sending platform that helps customers engage with customers, about best practices when canceling, postponing or altering an upcoming live event to a virtual format.
PC360: What are the best practices for transferring a live event's resources and schedules to a virtual format?
Frohnen: The most important things here are to understand why your audiences wanted to see you in the first place and be as thoughtful as possible when moving over.
What we know about our audiences is that they attend events for three key reasons: 1. They want to learn via session and thought leadership. 2. They want to learn about new technologies (which is the trade show portion of most of these events), 3. They want to interact and see friends from the industries that they are passionate about. With these things in mind, it's important to make sure that you strike the balance of all of these as much as possible. Thought leadership is a major component, and if you can mix that with allowing vendors to sponsor content, you will get the best of both worlds with content for learning and the ability to showcase the technology as part of a virtual session to fulfill the tradeshow aspect.
Lastly, it is important to have a community aspect to virtual events. Whether that is interactive sessions where audiences can chime in, a Slack group as a part of a virtual event with topics that people can collaborate around, etc.
PC360: If a live event is canceled, how can hosts ensure a seamless experience for attendees?
Frohnen: The best thing that hosts can do is clearly communicate what the make-up plan is. Is the event being moved to another date? If so, what date is that? Has the host worked with their preferred hotel vendors to offer refunds/ability to move dates? These are the biggest.
If the event is canceled and going digital, the biggest thing is to make the experience look/feel as much like the live event as possible. Make the branding similar. Offer e-gifts during coffee/food breaks to replicate meals, send a pre-show kit ahead of the event with the event swag they would have received, and make sure the content is as close to what it would have been like if it was being presented live and in person.
PC360: What are the possible hurdles that can arise, and how can hosts overcome them?
Frohnen: You can never fully make up for being in person. Some possible hurdles: 1. People are easily distracted, so you might not get the same level of engagement as if they were in person. 2. People are not as financially committed (if they typically paid/traveled in for an in-person event), so they won't place the same value on the content. 3. It's easy to change your schedule last minute for something digital, meaning they might not show up.
The main ways hosts can overcome this: make the content very relevant, consider making some of the content exclusive to the live virtual event, make content interactive by having polling/open feedback during sessions, make time for questions, and ultimately be okay with taking the content after the main virtual event and making it available. Evergreen content is a great way to engage audiences well after an event has ended.
PC360: What else should hosts know if considering canceling an event in light of the coronavirus?
Frohnen: Be true to your audiences. You have a pulse on what they wanted in person, do everything you can to replicate that virtually.
Related: