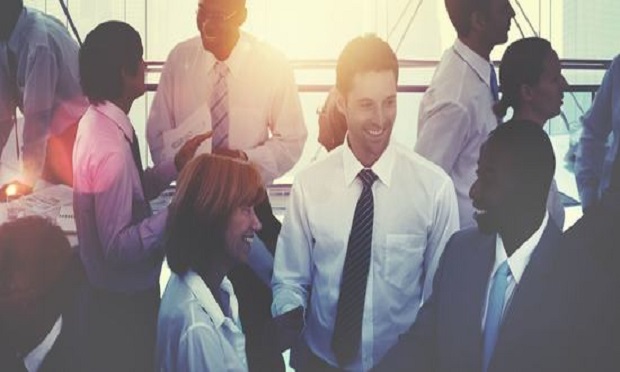 Editor's Note: At the start of every quarter, we publish upcoming P&C insurance events and conferences from around the U.S. In light of the coronavirus, many industry events have been postponed, canceled, or changed. Please refer to each event's webpage for the latest information.
April
Innovation Underwriters: Leadership Roundtable: Join peers to share insights on leadership in insurance and innovation.
Organization: Innovation Underwriters
Where: Virtual
When: April 8, 2020
Innovation & Insight Day: During this digital event, a panel of Celent analysts, moderated by PropertyCasualty360′s Editor-in-Chief Rosalie Donlon, will discuss what they've learned from this year's Model Insurer program across the five categories of data, analytics and AI; digital and emerging tech; customer experience transformation; innovation execution; and legacy and ecosystem transformation. Celent's CEO Jamie Macgregor and Chief Research Officer Dan Latimore will examine two key questions: 1. How firms are executing at scale, driving measurable change across the organization, and 2. How firms are using technology to respond to COVID-19.
Organization: Celent
Where: Virtual — Register here
When: April 16, 2020, 10 a.m. ET
2020 Virtual Insurance Career Fair: Job-seeking talent and hiring insurance companies can connect at this virtual career fair curated for the property & casualty industry.
Organization: Spark Online Events, a division of Direct Connection Advertising & Marketing
Where: Virtual
When: April 30, 2020, 9 a.m. – 2 p.m. PT
May
RMS Exceedance 2020: This virtual conference will bring together RMS experts and industry leaders to discuss the future of risk and enterprise solutions.
Organization: RMS
Where: Virtual
When: May 4-8, 2020
CAS Spring Meeting: The CAS virtual meeting will provide opportunities for education and networking in an immersive environment designed to make attendees feel like they're at an in-person meeting.
Organization: Casualty Actuarial Society (CAS)
Where: Virtual
When: May 11-13, 2020
AAIS Main Event: The AAIS Main Event is a three-day meeting attracting leaders from across the entire insurance industry to discuss a broad range of issues critical to the success of today's insurance organizations.
Organization: American Association of Insurance Services (AAIS)
Where: Virtual
When: May 11-14, 2020
2020 Annual Issues Symposium: The AIS virtual meeting will offer actionable intelligence around the industry's most relevant issues.
Organization: National Council of Compensation Insurance (NCCI)
Where: Virtual
When: May 12, 2020
2020 NAIIA Annual Conference: The NAIIA Annual Conference brings together independently-owned property and casualty claims adjusting companies from around the U.S.
Organization: The National Association of Independent Insurance Adjusters
Where: JW Marriott Star Pass; Tuscon, Ariz.
When: May 18-21, 2020
2020 Cyber Risk Insights Conference-Chicago: This one-day event will address critical privacy, network security, and cyber insurance issues confronting risk and insurance professionals.
Organization: Advisen
Where: Marriott Chicago Downtown Magnificent Mile; Chicago
When: May 19, 2020
2020 AIR Forum: The Association for Institutional Research's (AIR) annual conference is the largest global gathering of higher education professionals working in institutional research, assessment, planning, and related postsecondary education fields.
Organization: Association for Institutional Research (AIR)
Where: Hyatt Regency; New Orleans
When: May 25-29, 2020
National Flood Conference: Join flood stakeholders, hear from flood experts and leaders, and learn the latest flood issues at this annual flood conference.
Organization: American Property Casualty Insurance Association (APCIA)
Where: Hilton Baltimore; Baltimore
When: May 31-June 3, 2020
June
Envision 2020 Webinar Series: This three-day series of webinars will focus on the future of risk management.
Organization: Association for Institutional Research (AIR)
Where: Virtual
When: June 2-4, 2020
2020 Women in Insurance Conference Series: IICF's Women in Insurance Conference Series Regional Forums will feature industry leaders and prominent public figures who will gather to discuss inclusion, innovation, leadership, and the future of work in the insurance world.
Organization: The Insurance Industry Charitable Foundation (IICF)
Where and When: IICF Northeast Division: The Pierre Hotel; New York City, June 3 | IICF Midwest Division: Chicago Marriott Downtown Magnificent Mile; Chicago, June 3 | IICF Southeast Division: Omni Dallas Hotel; Dallas, June 17 | IICF Western Division: Omni Los Angeles Hotel; Los Angeles, June 24
IMCA Annual Conference: The Insurance Marketing & Communications Association's annual conference is a must-attend for new and seasoned insurance marketers. Registration guarantees attendees' access to the industry's most sought-after speakers covering topics critical to insurance marketers and communicators. Attendees will walk away with creative ideas and new ways to reach their company's goals.
Organization: The Insurance Marketing & Communications Association (IMCA)
Where: Omni Orlando Resort at Chamiponsgate; Orlando, Fla.
When: June 22-24, 2020
IASA 2020: The IASA conference will offer a practical focus on technology, InsurTech, finance, professional development, operations, and more for insurance executives, finance professionals, and emerging leaders.
Organization: IASA
Where: America's Center Convention Complex; St. Louis
When: June 7-10, 2020
2020 IAIP International Convention: Current and prospective IAIP members will gain valuable insight into current industry trends and diverse education offerings at the convention, while also taking advantage of quality, authentic networking opportunities.
Organization: International Association of Insurance Professionals (IAIP)
Where: Hyatt Regency Louisville; Louisville, Ky.
When: June 11-13, 2020
PRIMA 2020 Annual Conference: PRIMA 2020 offers more than 50 educational sessions addressing areas such as employee benefits/human resources, enterprise risk management, legal and regulatory, management and administration, pools, risk control, risk management, safety, and loss control and school risk management.
Organization: Public Risk Management Association (PRIMA)
Where: Gaylord Opryland Resort & Convention Center; Nashville
When: June 14-17, 2020
29th Annual Claims Management & Leadership Conference: This three-day conference continues to enjoy significant success for its development of claims and medical supervisors, managers and executives from carriers, third party administrators, self-insured employers, municipal and government entities.
Organization: Workers' Compensation Claims Professionals (WCCP)
Where: Hyatt Regency Coconut Point; Bonita Springs, Fla.
When: June 14-17, 2020
2020 SITE Annual Conference: The SITE annual event is the only conference catered to learning professionals in the insurance industry. The event will feature quality and timely content that will assist with the direction and needs of insurance learning departments.
Organization: Society of Insurance Trainers & Educators (SITE)
Where: JW Marriott; New Orleans
When: June 15-17, 2020
PLRB 2020 Technology & Claims Symposium: Industry leaders will come together to examine current and future trends and possibilities as technology helps improve current efficiencies and practices for claims professionals.
Organization: Property & Liability Resource Bureau (PLRB)
Where: Hilton City Center; Denver
When: June 17-18, 2020
Connected Claims USA Summit: More than 1,000 claims professionals within P&C, life & health, and commercial insurance will convene at Connected Claims USA Summit, where they will tackle core challenges, hear about the latest disruptive claims tech, and meet and form partnerships with new and existing suppliers.
Organization: Insurance Nexus
Where: McCormick Place; Chicago
When: June 24-25, 2020
NAMIC Management Conference: The Management Conference is a summit for CEOs, executive teams, and future leaders of the industry. Power sessions focus on strategy, innovation, leadership, and industry trends. Concurrent sessions dive into operational and emerging issues. Workshops and interactive sessions allow for extended discussions and opportunities to learn from fellow leaders in the industry.
Organization: National Association of Mutual Insurance Companies (NAMIC)
Where: Amelia Island, Fla.
When: June 28-July 1, 2020
Spring events that have been canceled or postponed
Related: Insurance events & conferences: Winter 2020
If you have an insurance event that you would like featured in PC360′s events & conferences column, please email Digital Managing Editor Heather Turner at [email protected].