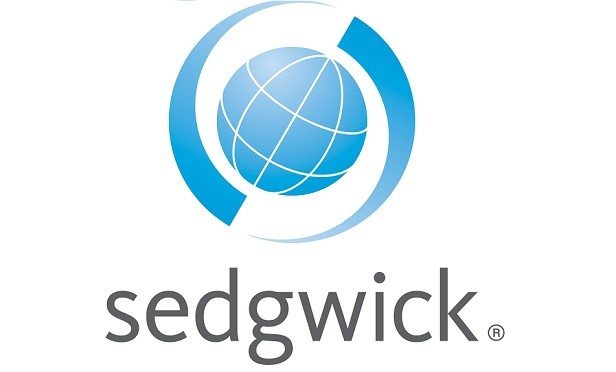 Sedgwick, a global provider of technology-enabled risk, benefits and integrated business solutions, announced the expansion of several service offerings in response to the current coronavirus outbreak.
The company's clinical consultation solution is now offering 24/7 nurse triage services to deliver direct support to employees who have been exposed to the coronavirus as well as assistance to determine whether or not they should seek care. The nurses also are available to provide support and education to employees with confirmed COVID-19 cases as they manage their course of care. To limit direct exposure to the virus, all care and services are provided telephonically through a compassionate clinician during the response period.
In addition, Sedgwick's repair solutions division is working in partnership with EFI Global, an environmental consulting firm, to ensure commercial buildings are in accordance with standards set by the CDC. The expanded services include site assessments, the writing of cleaning protocols, and overseeing the work and performing testing of indoor environmental quality.
"EFI Global has tremendous experience dealing with emergency responses and microbial contamination assessments in sensitive environments such as hospitals, nursing homes and public and private schools throughout the country, so developing protocols for cleaning and securing workplaces affected by coronavirus is a perfect complement to Sedgwick's network of contractors that are cleaning and disinfecting affected buildings," Steve Powell, executive vice president, property Americas at Sedgwick, said in a release.
Virus outbreak education and best practices
While providing innovative new solutions to clients at this time is essential to stay ahead of the coronavirus threat, Sedgwick also recognizes the need to educate employers.
With myths running rampant online and people panicking over their risk of infection, understanding the real threats can help businesses when implementing effective policies in response to the coronavirus.
According to Dr. Teresa Bartlett, Sedgwick senior medical officer, "the COVID 19 virus is now at the pandemic phase, which has been expected with a virus that easily transmits from person to person. For approximately 80% of the people who have or will get the virus, it will be mild. The most frequent symptoms are fever greater than 100.4 and a dry cough. As it progresses, people may experience shortness of breath. The virus usually lasts for approximately two weeks.
"Of course, the risk to the public is the ease of transmission, and the fact that we have many people with compromised immune systems and co-morbidities. The risk increases with age beginning at 60 and gets more severe at age 80 and above."
Limiting the spread of infection is paramount for businesses that are continuing operations during the outbreak. "Businesses should have a plan for the best-to worst-case scenario," Dr. Bartlett tells PC360. Increased cleaning, using hand sanitizer, establishing flexible work practices, such as work from home opportunities, and limiting visitors and group meetings are just a few steps employers can make to reduce exposure, she says. Additionally, Dr. Bartlett adds that employers should stay informed of local events and how they may impact their businesses' exposure to the virus.
"At Sedgwick, caring counts, and we want to ensure our clients feel like they are cared for and have the proper measures in place in the event that they or one of their colleagues comes into contact with coronavirus," Dr. Bartlett said in a statement. "We encourage employers to take action and proactively enforce measures that put the health and safety of their employees first."
Related: