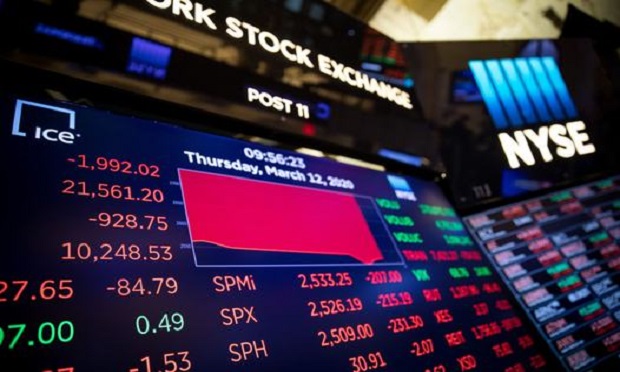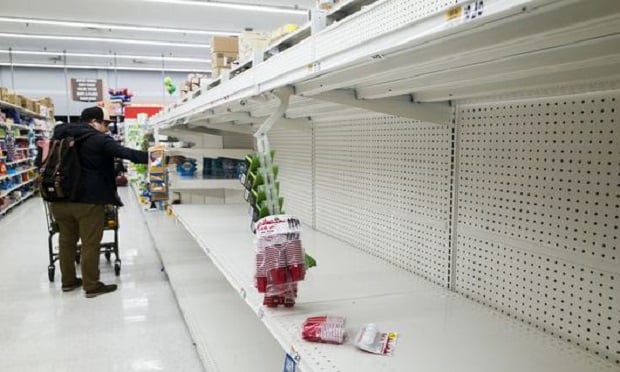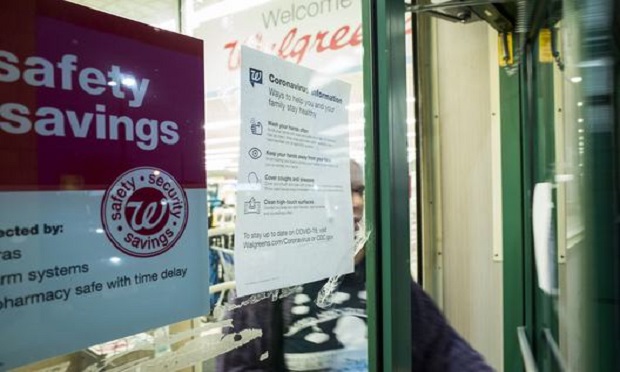 Editor's Note: Here are the latest updates you may have missed over the weekend relating to the novel coronavirus (COVID-19) as of March 16, 2020.
In the US.
According to CNN (as of March 16, 2020):
Total cases: 4,008
Total deaths: 70
The total number of states affected: 49 + the District of Columbia (West Virginia remains the only state with zero confirmed cases)
The U.S. Centers for Disease Control and Prevention announced a new recommendation to cancel events with 50 or more people within the next eight weeks. The CDC emphasized that the guidance applies to all events, even those organized by individuals, including weddings, reunions and more.
On Monday (March 16), the first clinical trial for a coronavirus vaccine will begin with a participant receiving an experimental dose. Testing will involve 45 young, healthy volunteers with varying doses of the test vaccine.
More than 32 million K-12 students around the U.S. will stay at home as officials closed schools in 33 states.
On Sunday evening, the U.S. Health and Human Services Department suffered a cyberattack, Bloomberg reported. According to sources, it appears the attack's intentions were to slow the agency down but failed to do so in a meaningful way.
Disney announced that it's closing its resorts and all its stores in North America. MGM also said that it was suspending operations at all its Las Vegas properties.
New York, Ohio, California, Illinois, Massachusetts, and Washington have ordered the closure of bars and restaurants.
Some restaurants have announced their own plans to combat the coronavirus. Starbucks and Chick-fil-A said they are closing dining rooms to patrons. Chick-fil-A stated that some locations will only offer drive-thru service, while Starbucks said customers can still order at the counter, drive-thru or through their app.
U.S. stocks plunged on Monday (March 16) morning after the Federal Reserve cut its benchmark interest rate by a full percentage point on Sunday night. By noon Monday in New York, the S&P fell 8%, the Dow dropped 7.7% and shares were down more than 6%.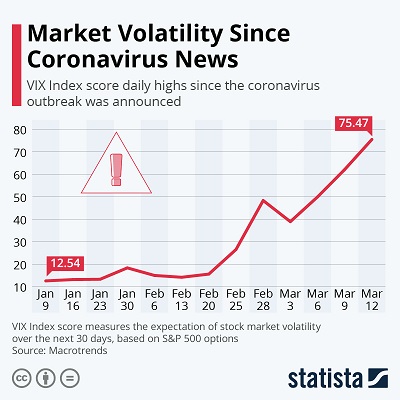 During their first one-on-one debate, Democratic presidential candidates Joe Biden and Bernie Sanders called for more aggressive government action against the spread of the novel coronavirus.
Civic technologists have created a new platform called the COVID19 Tracker to provide coronavirus testing data from all 50 states and D.C. According to Government Technology News, the platform's "data includes positive and negative results, the number of pending tests in given areas, and the total people who have been tested within each state."
Around the world
According to the World Health Organization (as of March 16, 2020):
Total cases globally: 164,837
Total deaths globally: 6,470
The total number of countries and territories affected: 146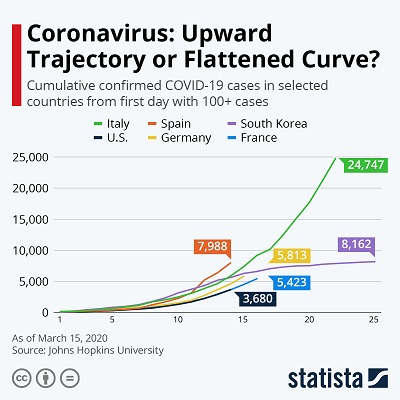 According to Reuters, France and Spain are imposing lockdowns on tens of millions of residents. On Saturday, Spain, the second-most affected European nation after Italy, put 47 million people on partial lockdown in a 15-day state of emergency. In France, restaurants, shops and entertainment facilities were closed as 67 million people were told to stay home.
Other European nations have taken strong measures to prevent the spread of COVIS-19:
Hungary shut its borders to all travelers expect nationals returning home.
Germany's Chancellor Angela Merkel orders the closure of businesses, including bars, theaters, fitness facilities, museums and more. Supermarkets, drug stores, banks, post offices, gas stations and other businesses are excluded from the order.
Russian officials imposed a ban on gatherings with 50 or more people.
Norway closed its borders and airports to foreigners.
Peru declared a state of emergency for 15 days, closed its borders and orders a nationwide lockdown.
In Wuhan, China, where the outbreak originated, the last temporary hospital that was built to accommodate virus patients closed as cases in the region continues to decrease. In total, the city built 16 temporary hospitals that treated 13,000 coronavirus patients.
For more coronavirus news, visit our Instant Insights page, "The coronavirus and its impact."
Related: Coronavirus update: States declare emergencies, Italy lockdown and more