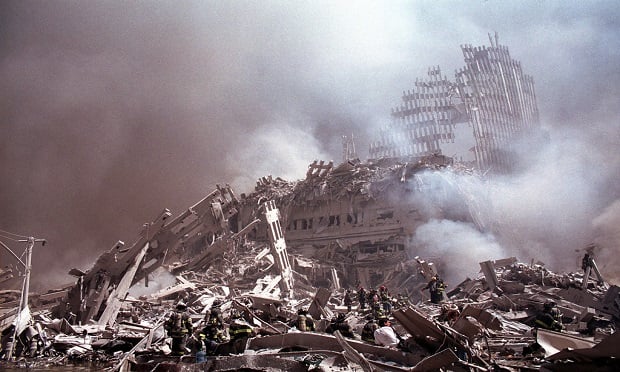 A bipartisan effort moved forward this week to reauthorize the Terrorism Risk Insurance Act (TRIA) through 2027.
The law, which passed after the 9/11 attacks, creates a federal backstop for insurance claims that arise out of such acts. It is currently set to expire in December 2020.
In addition to the marked loss of life, the 9/11 attacks resulted in roughly $45 billion in insured losses, according to the Insurance Information Institute. Experts say the TRIA is needed to "protect the country's national economic security from terrorism."
In the immediate aftermath of 9/11, many construction projects were delayed or canceled because terrorism insurance became challenging to acquire.
Senator Thom Tillis (R-N.C.) and Senator Tina Smith (D-Minn.) introduced the Terrorism Risk Insurance Program Reauthorization Act of 2019 (H.R. 4634) earlier this year.
"This legislation is vitally important to maintaining the strength of the commercial property-casualty insurance market and would provide much-needed stability to the U.S economy," Charles Symington, Big "I" senior vice president of external, industry and government affairs, said in a prepared statement when the reauthorization bill was introduced to Congress. The Big "I" is the nation's oldest and largest national association of independent insurance agents and brokers, representing more than 25,000 agency locations united under the Trusted Choice brand.
On Monday (Nov. 18, 2019), the U.S. House of Representatives passed H.R. 4634. with a vote of 385 to 22.
"The Big 'I' applauds the House of Representatives for taking action to extend the program on a long-term basis well before the scheduled expiration," Symington said in response to the latest legislative development. "The Big 'I' especially wants to thank Chairwoman Maxine Waters (D-Calif.) and Ranking Member Patrick McHenry (R-N.C.) for recognizing the critical role that the program plays in the U.S. economy and building a huge bipartisan consensus to reauthorize the program."
The National Association of Mutual Insurance Companies also sounded off Monday.
"By passing an extension of the Terrorism Risk Insurance Act, the House has made clear that the U.S. is committed to doing what is needed to persevere in the face of the threat of terrorism," said Jimi Grande, senior vice president of government affairs for NAMIC. "NAMIC applauds the House for coming together to show its overwhelming support for TRIA and protecting the U.S. economy."
The National Association of Professional Insurance Agents (PIA National) also praised the House bipartisan vote.
"PIA strongly supports this bill, which extends the TRIA program for seven years while only making minimal changes to it, a key request PIA National has been pushing for in our advocacy," said Jon Gentile, PIA National vice president of government relations. "The House passage of TRIA over a year in advance of its expiration is a breath of fresh air and will be welcomed by policyholders and the market."
See also: