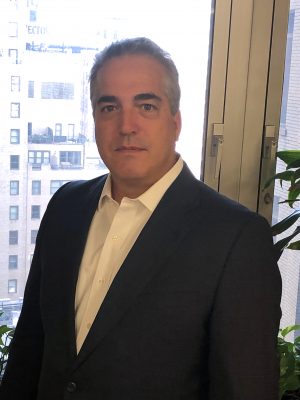 Andrew Gristina, Divisional Director of Fidelity/ Crime
Great American Insurance Group
CINCINNATI, OH–Contemporary art is in the midst of a prolonged collector's bull market. Because of that, Andrew Gristina, Great American Insurance Group's divisional director of Fidelity/Crime and a seasoned fine art specialist with 20 years of industry experience, believes it's past time to manage fine art risk.
"There are two trends happening right now," says Gristina. "The first is the prolonged bull market on contemporary art, where people are paying large sums of money for contemporary works, and the second is that financial institutions are becoming more comfortable lending against fine art."
Some collectors believe that a general property policy is enough to protect against risk, but many of these policies lack coverages important to insuring fine art. "Property policies may have large deductibles and unexpected sublimits. Poor outcomes occur when art gets lumped in with all other types of properties," says Gristina. "For example, $500,000 of contents coverage might only cover up to $5,000 per fine art item, which is not enough to cover many losses. Additionally, the way that an art loss is handled should be much different from handling the loss of office furniture."
Most imagine a theft or fire, but risk actually arises from a different source. The Financial Times reports that 60% of all art claims relate to transit risks. For example, Rembrandt's "Portrait of an Elderly Woman" suffered a large gash after being sent from the Pushkin Museum of Fine Arts in Moscow to the Museum of Fine Arts in Houston.
A major reason collectors aren't considering this type of coverage is the perception that the cost is high. Gristina affirms that's not the case, and for good reason. "People who collect art are some of the best property custodians," says Gristina. "As a result, we can charge rates that are far less than what people expect."
There is also the belief that "I can't replace the art, so why insure it?" The insured doesn't need to purchase a similar piece of work or even work from the same artist. They have the flexibility to purchase something totally different if interests have changed and can still enjoy the process of collecting and the pride of ownership.
Gristina highlights the importance of brokers finding a company that will treat their clients right. "There is a lot in the world of fine art that is subjective. Insurance professionals who understand and value that subjectivity are best positioned to serve the people who sell or deal the art," says Gristina.
Working with an experienced producer who understands the world of fine art and has many years of experience is critical to providing the right coverage. "A specialized underwriter working with an experienced broker together I've found can solve any problem for a client," says Gristina.
Andrew Gristina: "There is a lot in the world of fine art that is subjective. Insurance professionals who understand and value that subjectivity are best positioned to serve the people who sell or deal the art."