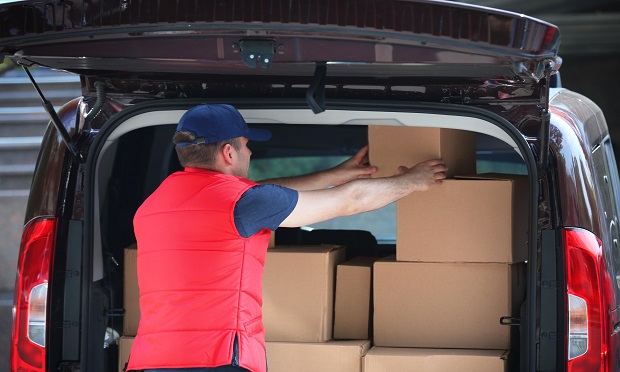 It happens all the time: A small business needs some office supplies so an employee drives to the local Staples to pick up the needed items.
But what happens if that driver gets into an accident on the way? Since the employee was carrying out company business, is the company liable for damages?
This is one of the common, but often overlooked, risks small businesses need to be aware of, and it's up to agents to advise their small-business clients about proper auto coverage needs. This not only grows your business, it also keeps your clients protected.
"Any company-owned vehicle should be listed on a commercial auto policy. For example, if the owner of a real estate firm has an auto with a personal auto policy (listed as business use), then hired and non-owned auto liability coverage should be added to the business owner policy," says Karen Landry, CIC, new business development specialist, SIAA. "Otherwise it should be added to the business' commercial auto policy."
Clients' needs dictate coverage
Hired-auto liability covers vehicles rented by the company for business use. Non-owned auto coverage would cover those employees running errands for the office, Landry explains. "Drive Other Car (DOC) coverage is a must for business owners who have a company car and are not listed on a personal auto policy. Unlike a personal auto policy, the commercial auto policy does not provide that extended coverage for borrowing another vehicle. You have to endorse the policy to add DOC."
"To me, the most important thing for a small business owner to be aware of is that if they have only a commercial auto policy and not a personal auto policy, they need to obtain Drive Other Car coverage," concurs Rich Savino, managing partner, The Broadfield Group. "This will allow the commercial auto to respond as a personal policy would for a scheduled driver. The other coverage that is important is Hired and Non-owned. Even if the small-business owner does not have a business auto, this coverage should be added to their general liability insurance."
Small businesses should always have commercial auto insurance to protect their company vehicles that carry employees, products or equipment, says Robert Klinger, LUTCF, CPIA, president, Klinger Insurance Group, and president, AIMS Society. "This coverage will help pay for the repair on their company vehicles after damages from accidents. However, this policy will not cover employees' vehicles unless you purchase the hired and non-owned auto insurance Rider for either your commercial auto policy or business owner policy. This rider will cover employees driving their own vehicles while running errands for the company."
One new development agents need to educate their small-business clients about are the risks posed by the "gig economy," which can pertain to auto use. "The 'gig economy' is growing for a number of reasons," notes Frank Pennachio, principal, OceanusPartners, ReSource Pro Company. "Many employees entered into the 'indie' work and lifestyle because they were laid off or downsized from a traditional job. Others simply prefer the autonomy and flexibility of gig work."
More and more small businesses are engaging with gig employees to get work done. In some cases, Pennachio says, a business will lay off an employee and immediately hire the person back as a to work on a project or independent-contract basis. The risk comes in because traditional general-liability and auto-liability policies are structured to protect businesses for negligent acts arising from owners and employees.
"Insuring agreements specifically dictate who is covered," Pennachio says. "Gig workers are not covered under the businesses' policies, so the business must rely on the gig worker to maintain appropriate insurance coverage. This is not an easy task, even when businesses are aware of their risks of not doing so."
Agents and brokers looking to better understand business income coverage should join FC&S Expert Coverage Interpretation's free webinar, "Understanding Business Income Coverage – What Your Clients Need to Know," on Wednesday, September 25, 2019 at 3:00 p.m. EST. Register here.
See also: