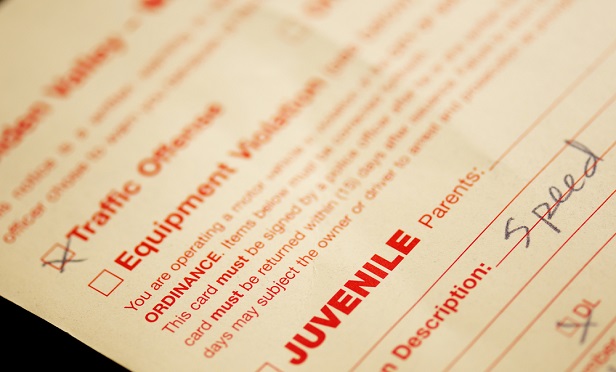 An individual's driving record is often one of the most important variables in insurers' rating and underwriting plans. Risky driving behavior is also correlated to a higher frequency of filing a home insurance claim and signals increased mortality rates in life insurance. State Motor Vehicle Reports (MVRs) have traditionally been viewed as the 'gold standard' by insurers to verify an individual's driving record; however, MVRs can be expensive. MVRs may also lack conviction activity, which could be "costly" to insurers in terms of missed premium and unidentified risk.
However, combining MVR information with court record data provides a more comprehensive view into a person's driving record, often filling in the gaps that can be present in MVRs alone. Incorporating court record information into a national driving record solution allows insurers to optimize their expenses, eliminating MVR orders when the driver has no infractions on their record.
Why reliance on state MVRs alone may prove costly
The MVR is administered through a state agency, often called the Department of Motor Vehicles (DMV). The DMV receives and transcribes violation conviction information from the courts. This transcription process of recording convicted traffic and criminal traffic data is usually automated, but lag times, errors and/or omissions can occur, especially in states where manual processes are used. Louisiana is a notable example, where only 28% of violations that were submitted to the Louisiana Office of Motor Vehicles throughout 2016 were posted by year-end.
In addition, MVRs may not include a full history of a person's driving record. Some states exclude zero or low point tickets, such as low speeding tickets. For example, a person could have multiple DUIs across differing states or counties that will never show, since is treated as a first offense in that particular county. According to TransUnion's internal research, over half of the guilty DUI convictions found in court records were not on the Texas MVR.
MVRs may also exclude convictions related to out-of-state violations — tickets a person receives while driving in a state other than where they live or maintain a driver's license. In addition, prior state violations, those received and recorded under a prior driver's license, may also be inconsistently transferred to the new driving record. Although most states participate in some type of violation sharing (e.g., interstate reciprocity rules, including the Driver's License Compact), not all states participate consistently.
According to TransUnion production statistics, out-of-state or prior state tickets comprise a significant percentage of all violations, and when combined with inconsistent sharing between states may mean the insurance industry is not getting the full risk profile of any given driver.
During a two-month sampling of TransUnion production transactions, 32% of ratable violations returned were out-of-state. TransUnion's database contains 6.1 million out-of-state tickets, and some of those are likely not recorded on the resident state MVR. Based on these counts, there may be a potential hidden surcharge of $1 billion from these out-of-state convictions where some interstate reciprocity restrictions exist.
Court records can help
Since MVRs are expensive and can be incomplete, many insurers are turning to a comprehensive solution that includes court records and MVRs. As the pre-cursor to information that flows to the DMV, a database of court records can overcome many of the sharing restrictions and exclusions that may exist with the DMV record.
Not all systems are equal but with advanced matching capabilities, and where court records are available, insurers can have access to advanced solutions that provide the ability to identify violations for drivers, despite changes to their name, address or driver's license number.
Through a more comprehensive view of a driving record, insurers can improve pricing precision and risk selection, while consumers with truly 'clean' driving records can benefit in the form of lower insurance premiums.
Ella Brennan, is the director, DriverRisk Product Management for TransUnion. Contact her at inssupt@transunion.com.