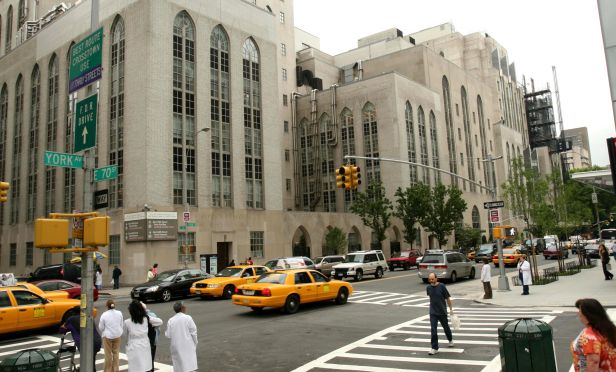 (Bloomberg) – The National Transportation Safety Board (NTSB) is calling for a three-pronged approach to combat pedestrian fatalities, which have ballooned in the last decade.
The board on Tuesday recommended safety improvements to vehicles — such as improved headlights and braking systems — and to local infrastructure. It also said better data-collection measures are needed to address the rising number of deaths, which surged 46% from 2009 to 2016, the last full year of available data. The total, 5,987, was the most since 1990.
Related: The most dangerous U.S. cities for pedestrians
"There is a real face to this," NTSB Chairman Robert L. Sumwalt said at the meeting in Washington. "It's your neighbor, it's the girl you went to school with, it's your co-worker."
The board made a total of 11 recommendations to the National Highway Traffic Safety Administration (NHTSA), the Centers for Disease Control and Prevention (CDC) and the Federal Highway Administration (FHA).
Improvements to vehicle design
The board called for NHTSA to establish guidelines for improvements to vehicle design, such as better headlight standards and pedestrian-detection systems. Car manufacturers can also incorporate more pedestrian-friendly features, such as softer bumpers.
The report asks the FHA to expand its support for state and local authorities to develop and enact plans to improve pedestrian safety.
"Highway pedestrian safety designs are highly context dependent and therefore best understood by local engineers and local road managers," Deb Bruce, the report's project manager, said at the meeting.
Persistent problem & more needs to be done
The 2017 death toll is expected to be roughly the same as 2016, according to a projection from the Governors Highway Safety Association. This has become a persistent problem, and more needs to be done to address it, said Russ Martin, the organization's director of policy and government relations, in a phone interview before the NTSB meeting.
Martin also recommends more medians and sidewalks be built as well as lane reductions. Automatic speed enforcement and improved lighting at night would also help, he said. Public education might also reduce deaths, such as encouraging someone too drunk to walk to call a ride-sharing service, Martin said.
Last October, a Honolulu ordinance drew attention for banning pedestrians from using mobile devices while crossing the street, with fines ranging from $15 to $99.
Related: Smartphones are killing Americans on the roads, but nobody's counting
NYC successes
New York City saw its pedestrian fatalities fall to 101 last year, the lowest since record keeping began in 1910, according to the city.
"The lower speed limit, increased enforcement and safer street designs are all building on each other to keep New Yorkers safe," Mayor Bill de Blasio said in a statement.