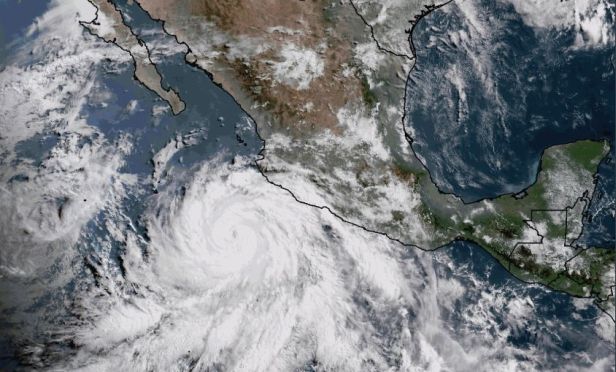 Experts predict that this year's hurricane season storm activity will be near historical averages for the Atlantic Basin, a region covering part of the North Atlantic Ocean, the Caribbean Sea and the Gulf of Mexico, according to a new report from Moody's Investors Service.
Cooler than average sea-surface temperatures (SST) across the tropical North Atlantic, strong trade winds and sea level pressures, and a neutral or weak El Niño could result in an average season this year, which officially runs from June 1 to November 30.
Related: New York, Boston face coastal flooding due to above-normal tides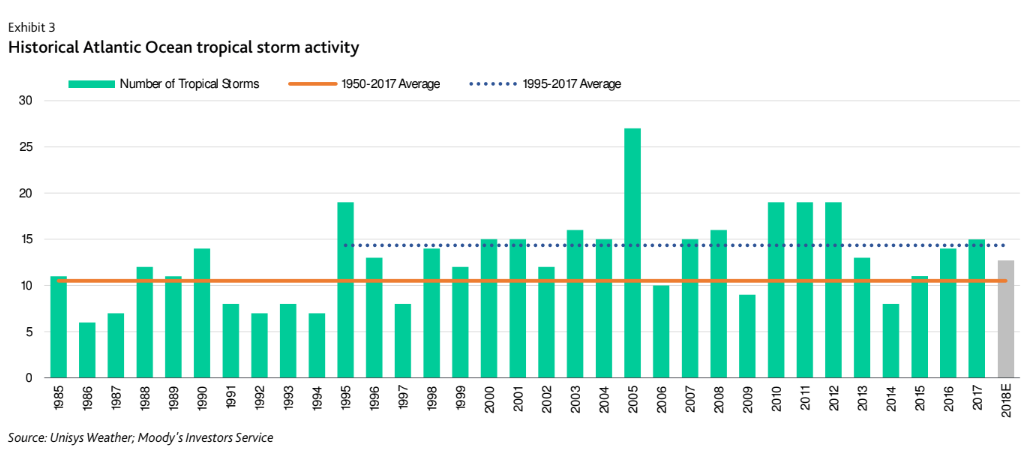 Signs point to a less active season
On average, the forecasts call for 13 named storms during the 2018 seasons, with about six of these storms becoming hurricanes, of which three could major hurricane status.
According to the National Oceanic and Atmospheric Administration, near-average SST and a nonexistent or weak El Niño during the peak of the season (August to October), point to a less active season. A key factor behind the evolution of the Atlantic hurricane season is the Atlantic Multi-Decadal Oscillation, which sets the background for other climate patterns, such as El Niño.
Related: Hurricane Bud prompts storm watches on Mexico's Pacific shore
Down, but not out
Hurricanes, particularly Harvey, Irma and Maria, alongside other catastrophe events last year wiped out a number of reinsurers' profitability for the year and drove the sector's profitability to its lowest level since 2005. However, capital levels were not significantly affected, with only a few mid-tier reinsurers focused on property cat and specialty business reporting capital decreases at year-end 2017.
Following one of the most expensive catastrophe loss years on record, U.S. property catastrophe reinsurance pricing experienced only moderate increases on loss affected accounts, suppressed by overabundant capacity and intense competition from alternative sources, which were able to reload quickly following last year's events.
Related: The 2018 hurricane season is here: Are you prepared?