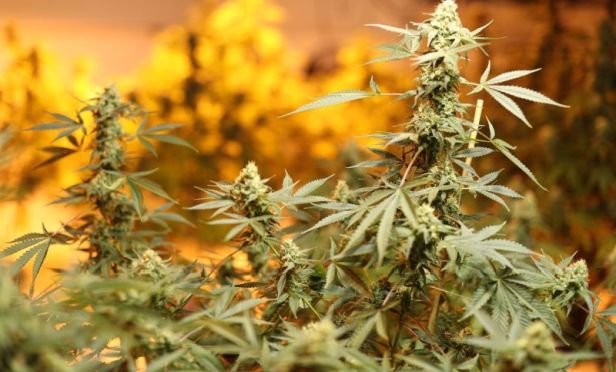 Nearly 22 years ago, California voters enacted a ballot measure legalizing the medical use of cannabis. Today, cannabis is now legal in 47 states (adult-use, cannabinoid only, hemp, and medicinal).
For years, California has been depicted laxly when it comes to marijuana. But when it comes to marijuana and the insurance coverage needed to protect citizens and businesses, it is anything but.
"Whenever anyone shops in, sells products to, or invests in a cannabis business, I want there to be insurance coverage available," said Insurance Commissioner Dave Jones in a statement.
Commissioner Jones has launched initiatives to encourage commercial insurance companies to write insurance to fill coverage gaps for the cannabis industry. Most recently, the first coverage for commercial landlords for the industry was announced earlier this month.
To better understand this budding industry's need, Commissioner Jones, in conjunction with the National Association of Insurance Commissioners (NAIC) Center for Insurance Policy and Research, hosted a national webinar titled Weeding through the Unique Insurance Needs of the Cannabis Industry. Here are some key insights from the webinar.
Related: New opportunities for Calif. insurers as Trump abandons Sessions' policy on cannabis
Who's insuring the cannabis?
There are a limited number of approved admitted insurers in California today: Golden Bear Insurance Company, which offers multi-line coverage; California Mutual Insurance, which offers lessor's risk; Continental Heritage Insurance Company, which offers a surety bond; and AAIS (which has forms pending department approval).
"The pros of placing coverage with an admitted insurer often comes that benefit of joint review with the department and the insurer before the product hits the market. Another benefit is that admitted markets strive to adopt standardized forms that brokers and insurers are familiar with," says Stacey Jackson, general counsel for Golden Bear Insurance Company, during the webinar.
While there are currently 24 surplus lines carriers writing cannabis on a non-admitted basis, Jackson predicts carriers will join the admitted market but concedes the pros of the surplus lines market exist because they have the advantage of flexibility over an admitted carrier.
Related: When marijuana collides with the claims industry
New business, similar risks
Like any business, the cannabis industry has a unique set of risks and exposures to account for. When it comes to coverage, Jackson says businesses need to look to property, products and general liability risks coverage.
"Those three coverages are coverages that every cannabis insurer is going to need," says Jackson.
The property coverage is necessary for risks associated with any loss or damage to the product or the physical structures at the location. Property coverage is also going to likely include business interruption coverage so that the insured can be reimbursed for any income loss during that downtime. Products liability is essential for liability protection in the event that a product is defective. General liability is separate and covers bodily injury and property damage arising from any accident that happens on the premises.
The marijuana supply chain — cultivators, processors, manufacturers, retail dispensaries, testing labs and transportation — has first- and third-party cannabis risks which the insurance industry should look to capitalize on as the market emerges.
For example, many cultivators grow their crop either indoors or outdoors. Like any other farmer, they face risks of fires or pesticides. For those that grow indoors, those risks exist plus others such as a power outage and mold. Additionally, there could also be product liability if an unapproved pesticide is used on the plant and someone claims they've become ill from it.
As the cannabis industry continues to bloom, it cannot go forward without proper insurance coverage — for the sake of all the consumers and businesses involved in the process.
In California, at least, there are signs of life — and insurance — amongst the weeds.
Related: California Department of Insurance reports that California is world's third largest insurance market