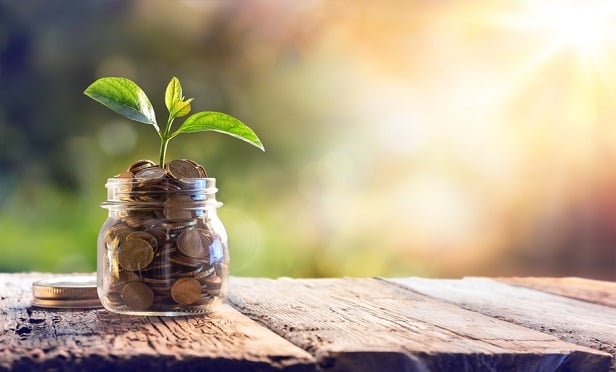 National Underwriter recently spoke with Peter van Aartrijk, principal of the insurance branding and content-marketing firm Aartrijk and the management consultancy Chromium. Here are some highlights from that conversation.
Peter van Aartrijk is the author of the soon-to-be-released book, "The Powers: Ten Factors for Building an Exponentially More Powerful Brand."
NU: Peter, you've worked with independent agents and brokers for decades. What are they doing right and wrong in customer and prospect marketing?
PvA: Local agents are salt-of-the-earth folks who truly care about their communities and their customers. They're excellent sales people. They renew most of their books of business each year.
They earnestly attempt to provide good service, although what most agents consider "good service" needs to evolve to what customers actually prefer.
For instance, certificates of insurance should be available online with a few clicks — not just a phone call.
But most agents, frankly, are terrible at prospecting and marketing. Relationships and referrals only go so far. I've heard many say something like, "We don't need marketing. This is a relationship business."
NU: What should agency owners do about it?
PvA: They need to put some intentional thought into an authentic, written brand strategy. The most critical pieces of this are a vision (the better world you're creating for your customers), core values (how employees are expected to behave), positioning (how you are truly unique from the competition), targeting (who your key customers are and what their needs are that you're solving), and brand essence (the one, two or three words to sum up your entire purpose).
I like to say that this strategy should be created from the inside out. Employees first must own the strategy. You can't expect customers to embrace the brand if employees aren't on board in a big way.
Also, innovative agencies consider customer and prospect marketing as a strategic investment rather than a tactical project. They invest thoughtfully and methodically in digital and traditional marketing programs that drive calls, e-mails, referrals, quotes and sales.
Much of this can be automated.
NU: What's keeping more agencies from being strategic?
PvA: Many firms are led by technicians — left-brained, rational thinkers. They're in the weeds with agency workflow issues or running haphazardly from one sales call to another. I'm not saying it's not important that they thoroughly understand insurance coverages.
But they need to take a break from working in the business and work on the business.
NU: Okay, but agency owners are busy people.
PvA: One way to attack this is to assign customer and prospect marketing to a responsible party in the agency, even if the employee is part time. The employee should have a professional background in marketing, or at least be willing to take some classes or training (in social marketing or search engine marketing, for example) to learn quickly. The other option is to outsource to a consultancy, but it has to be a productive, two-way relationship that's managed by an agency staffer or executive.
This individual also should understand the balance between offline and digital marketing, creating ways to leverage both seamlessly. Community and philanthropic activities are a perfect example. Photos and video of the agency staff at events can be used in dozens of ways. So can customer and community leader testimonials.
The specific marketing plan should support the firm's business plan; it should include deadlines and be shared on a calendar; and it should be automated as much as possible. Resources such as TrustedChoice.com offer free support.
Principals who lack a marketing plan as well as an individual responsible for executing the plan will become disappointed — even jaded — about results. And the poor results just perpetuate the issue.
NU: Where does niche marketing come in to the equation?
PvA: As an agency owner, you must ask, "Why should people buy from us? How are we unique?"
Nobody wants to buy from a generalist; they want someone who understands their needs. Thus, you must consider who your key audience sets are, and you might have more than one.
Then, your marketing professional should investigate the most efficient tools for reaching the target audience. LinkedIn, for example, works for mid-market and large commercial lines, centers of influence and employee benefits. Share your risk management expertise here.
NU: What about budgeting for marketing?
PvA: That's a great question. The marketing function at the agency must be backed up by a budget allocation. Smart agency owners look at marketing as an investment, not an expense, and they can track a return on that investment.
Note that IIABA Best Practices agencies invest a per-year average of 1% to 3% of agency revenues on marketing activities. The percentage typically is lower as agency revenues grow.
NU: What's the most basic thing agencies can do to get started?
PvA: Agencies lacking resources (financial or human) for marketing should at least invest in a customer-retention plan. Don't put people on the books and forget about them.
Calls, letters, quick surveys, e-mails, newsletters, breakfast meetings, digital marketing platforms, and small, genuine gifts will build good will, referrals and renewals.
NU: Anything else to add?
PvA: Yes, and this is important. Provide the designated customer and prospect marketing professional a seat at the table for at least relevant parts of the conversation when your principals and producers discuss sales goals and new activity. That may be the best way for your producers and owners to understand what "marketing" means to the future growth and health of the firm.
It's time to stop tinkering. Elevate the entire position of customer and prospect marketing with the right resource, strategy and investment. Solid growth will follow.
Peter van Aartrijk can be reached by sending email to [email protected].
Rosalie Donlon is managing editor of National Editor Property & Casualty. She can be reached by sending email to [email protected].
See also:
5 social marketing trends for insurance agents in 2018