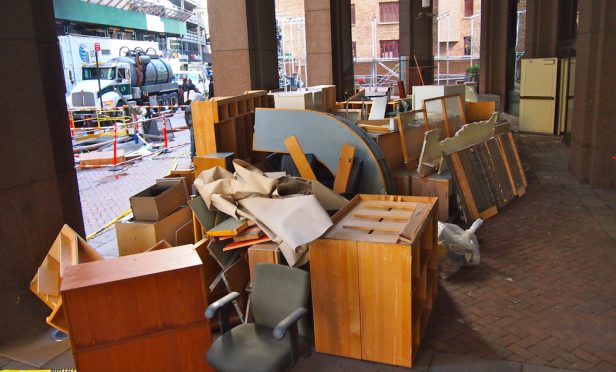 By now, we've all had ample time to reflect on the natural disasters that rattled 2017 and to grasp the sheer magnitude of the year's events in terms of both human and financial costs. According to the National Oceanic and Atmospheric Administration, 16 separate disasters in the U.S., each with damages exceeding $1 billion, generated total record losses in excess of $306 billion. Much of the damage was the result of flooding, including historic floods associated with Hurricane Harvey in Texas and Louisiana, and record high water levels in Missouri, Arkansas and Illinois.
The devastation has certainly reminded some homeowners and business owners of the need for sound contingency planning and adequate insurance coverage, but it may have relayed a subtle, counterproductive message to others: that only certain regions of the country — and certain properties — are susceptible to catastrophe at select times of the year, and that what we saw last year was relatively unique and rare.
In fact, especially when it comes to flooding, disasters can occur anywhere, at any time. Consider that 25% of all flood damage occurs in low- to moderate-risk areas and that floods happen in all 50 states. In other words, no matter where a property is located or whether an owner is advised that there is limited risk, one in four will be impacted by flooding.
The data from flood events reveals a difficult and costly story of loss — a story that needs to be more loudly broadcast. With images of rising water still fresh in the minds of many, and with a host of new private flood insurance options in place, there is no better time for agents to research the facts and let their clients know how to protect their homes and businesses. Simply put, flooding is the costliest and most common natural disaster in the U.S., and it is, at the same time, a reality against which most Americans are woefully underinsured. It's time for the narrative to change.
Some basic facts
Flooding takes multiple forms, induced by tropical cyclones, rapid rainfall or structural failure leading to flash floods, spring snowmelt, changing weather patterns, clogged rainwater systems and new building development. Many property owners are unaware that floods can even be triggered by drought and wildfires. The reason? Wildfires and droughts alter soil conditions, leading to reduced absorption and increased runoff during any heavy rain that follows.
Ultimately, it only takes one flood event to destroy a property and decimate the finances of an uninsured homeowner or business. In fact, even a small amount of water intrusion can be costly, with the National Flood Insurance Program (NFIP) estimating that 1 inch of water in a home can create $20,000 worth of damage. And yet, few property owners have flood insurance — other than those in high-risk areas who are required by their lenders to purchase NFIP policies. Consider the following:
According to an Insurance Information Institute poll in 2016, only 12% of U.S. homeowners had a flood insurance policy.
Less than 20% of homes damaged in Hurricane Harvey were insured for flood. In total, just 15% of the 1.8 million homes in Harris County (Houston) had flood insurance, including only 28% of the homes in high-risk areas.
A March 2017 survey by InsuranceQuotes found that 56% of respondents mistakenly believed that a standard homeowners policy covers flood damage.
Most business insurance policies exclude flood damage.
Flood maps are drawn by FEMA, but risks are changing rapidly. Some research suggests that current maps vastly underestimate those in the high-risk 1-in-100-year floodplain, with one study suggesting that 40 million Americans, instead of the current estimate of 13 million, are at high-risk.
When considered together, these statistics paint a grim picture for Americans who don't currently have flood insurance. As agents, it's your job to understand your clients' flood risk and the options they have available to them in order to advise them in the best possible way.
Understanding the solutions
For agents and others in the insurance industry, getting the flood hazard message out requires perseverance and a keen understanding of the different insurance products that are available. While owners — and tenants — need to know their FEMA-assigned flood risk, they need the full explanation as well: The dangers are changing, and every property is at risk at any time of year. And, although government-backed NFIP policies are critical for many Americans, some may need excess coverage to cover up to replacement cost, and still others may benefit from the array of coverage options available with private insurance products instead of an NFIP plan, when available.
It's critical, then, for agents to analyze the true needs of their clients. The NFIP provides coverage limits up to $250,000 for the structure of a home, and up to $100,000 for personal possessions. For business owners, coverage limits are up to $500,000 for a structure and $500,000 for contents.
Related: Garden-level condo ruled a 'basement' under flood insurance policy
Some owners will need excess flood coverage offered by private insurers, depending on the value of their structure and belongings. Also, NFIP policies don't cover additional living expenses, like the rental of a hotel room if a family is displaced from their home, and they don't cover damage to finished basements or pools.
Again, private flood insurance products may offer coverage for expenses, basements and pools that may better serve many homeowners. This idea can only be embraced, however, if agents and their clients are fully educated about the risk of flood, the limits of NFIP, and all the options available. Flood insurance options are increasing, with new products becoming available every day, and agents need to understand the full array of flood coverage possibilities available.
Related: Fixing America's disaster risk financing problem
An eye on business
Much of the focus we saw during recent events was on the impact of floods on homes and families, but the effect on businesses is just as dramatic. Buildings and inventories have been destroyed, computer equipment wiped out, and workers left with nowhere to go — and no job left to do. Often, the cost of recovery from a flood is too much for a business to manage; 40% never re-open their doors after an event. The fact is, whether a tenant or a building owner, an uninsured company can lose everything in an instant when the water rises.
The message agents deliver to business owners needs to mirror the one delivered to homeowners: The risks of flooding are high, and the cost of inaction could be financially unbearable. Agents should make a special effort to educate business owners on the topic. After all, a company that is willing to invest in anti-theft measures, IT protection and liability insurance should recognize the real financial dangers that floods can deliver.
Telling the story of flood risk means painting a clear picture of possibility — the very real possibility of a catastrophic event, and the new possibilities for financial protection that exist today. Agents who can tell the story well are likely to find that interest from clients, like flooding itself, is on the rise.
Related: Citizens Insurance revisits claims from Hurricane Irma
Patty Templeton-Jones is the president and chief program advocate of Wright Flood working cooperatively with FEMA/NFIP as well as congressional representatives to recommend flood reform solutions and review practical impacts of current and future flood reforms. She can be reached at patricia.jones@weareflood.com.