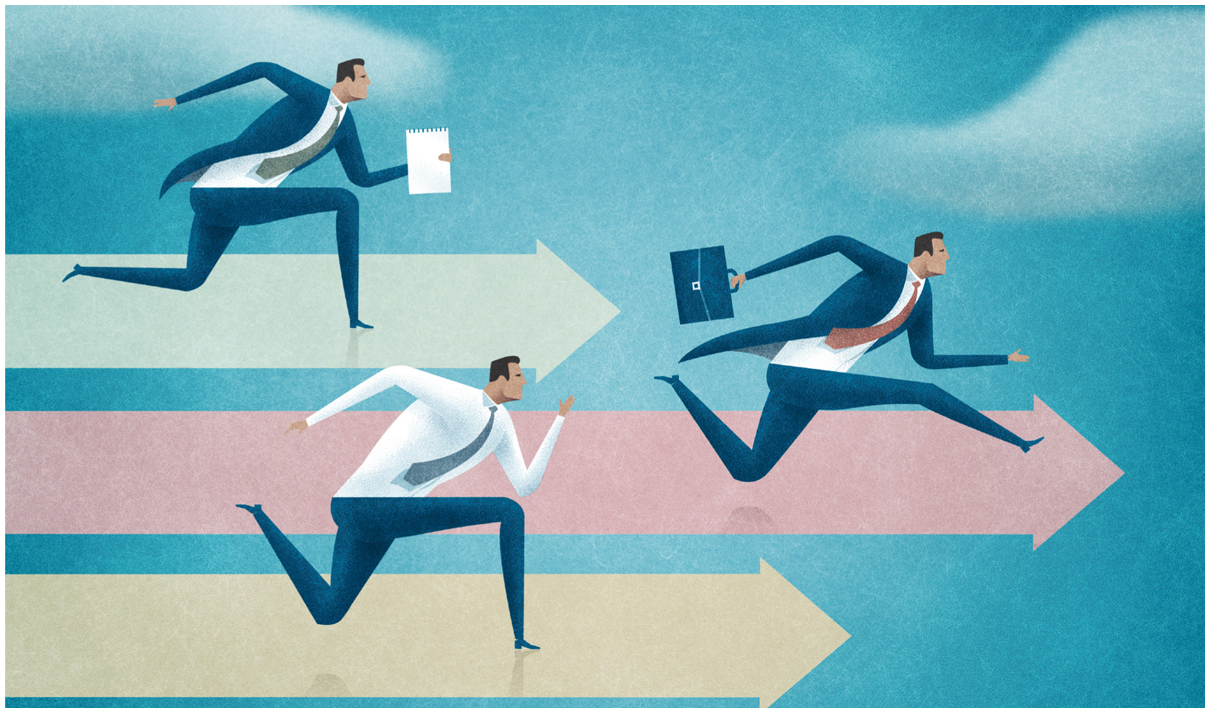 Although fresh, the gamification movement within the insurance industry is already proving to be a powerful tool for insurers to adopt customer-centric business models.
Game mechanics such as leaderboards, points and prizes can drive more meaningful levels of engagement among agents, transforming otherwise onerous tasks into interesting and fun experiences while delivering educational material along the way. Although the insurance industry has traditionally been a more conservative field, the emergence of gamification has brought with it new opportunities for the insurance eco-system.
Gamification, which taps into users' sense of competition and achievement, applies game mechanics and game design techniques to spur engagement. Earlier this year, American Modern conducted a poll of its agents, which found that a majority (73 percent) had never seen or participated in a sales campaign that uses gaming techniques in the context of insurance. Due to these survey results and because of gamification's proven success in other industries, the insurance provider began an initiative to leverage a gamification strategy that would engage its agent base in a new way.
Educate agents
The result was the creation of American Modern's "Most Confident Agent" (MCA) campaign, which aimed to educate agents on its specialty residential insurance solutions — vacant, seasonal, rental, owner-occupied and manufactured homes. Participating agents across 35 states are currently playing to earn points and compete against each other to win prizes, including a cash prize and the chance to be named the Most Confident Agent in the World.
The campaign consists of three core elements:
Weekly challenges. Agents can earn prize entries by successfully completing challenges. The weekly challenges focus on core products — rental, seasonal, vacant, owner-occupied and manufactured homes — and incorporate outside-the-box scenarios, such as a trampoline or pet exclusions. Videos provide an overview of each solution, and serve as the crux of the challenge. Agents watch the video, then take a quiz to test their knowledge. A follow-up e-mail offers more learning solutions in American Modern's agent tool box and on-demand webinars.

Points. Agents earn points for correct answers and speed. Those with the most points at the end of the competition are entered into a drawing to be named the Most Confident Agent in the World, which includes bragging rights.

Grand prize. With every additional successfully completed challenge, entries are earned for a cash prize.
Agents are high achievers, motivated by a deep sense of competitiveness and financial rewards. Additionally, knowledgeable agents help drive quotes and premiums, especially if they are more familiar with the products they are offering. Gamification taps into all of these motivators.
American Modern recognizes that agents prefer to access content and learn information in different ways. Therefore, the specialty carrier created a fictional character named Mike Noble as the voice of the campaign. He serves up the weekly challenges for agents via email to test their confidence and knowledge about its specialty residential solutions. He even has a Facebook page where he explains the different problems he has solved.
The gamification advantage
In early 2016, American Modern conducted a gamification engagement benchmark test, called American Modern Spin to Win. It saw a 14.5 percent agent participation rate, which translates to more than 1,300 out of 9,100 agents.
During the test, 8,000 educational PDFs and videos were downloaded, nearly exceeding the total number of downloads for all of the 2015 campaigns, in just about six weeks. Post-pilot survey findings also revealed that an overwhelming majority of participants found the campaign to be educational (95 percent), fun (93 percent) and satisfying (90 percent).
Related: How to motivate employees to work toward agency profits
In terms of demographics, a majority of participating agents were women, many of whom are older than 45 years. This is consistent with gamification initiatives across all industries, because it can resonate with individuals of all ages, genders and backgrounds.
In addition to a fun and educational experience, online engagements afford marketers an opportunity to solicit and collect valuable user-level data that improves and enhances marketing efforts, such as connecting engagement measures to boosts in performance. With every quiz or challenge taken, sourced information can shape future communication efforts.
Key takeaways
American Modern came away with the following key takeaways from the MCA campaign:
Keep it simple. If there are too many layers and hoops to jump through, participation numbers drop.

Ensure a valuable user experience. The key is to test the user interface prior to launch. This is a top priority, especially for a campaign that hinges on an interactive platform.

Provide educational entertainment. Agents are choosing to participate, so it's important to translate educational content into entertainment to keep them engaged.
Specialty insurance can be complicated for agents and consumers to understand. It's critical that agents have the proper knowledge and education so they feel confident with every recommendation they make as they build trust and loyalty with their policyholders. In addition to achieving greater engagement with agents, gamification can also help accomplish a positive brand experience and an enriching overall customer experience, which are ultimately what drives a company's performance.
Trey Shipp is the senior marketing partner at American Modern Insurance Group in Amelia, Ohio.