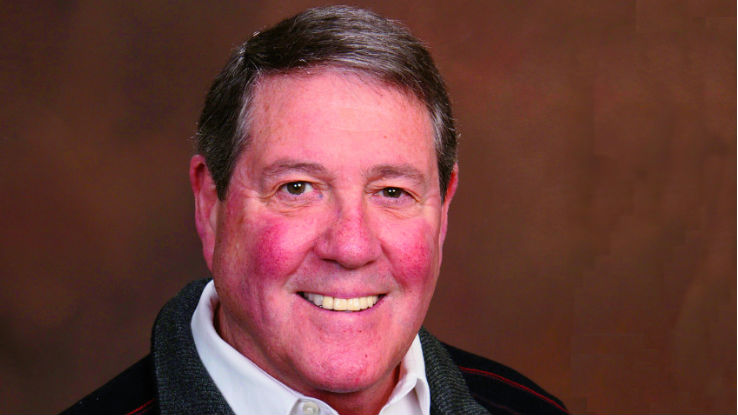 Starting without any customers, no markets, no office and no money in 1975, our agency grew from zero into a highly successful company that was purchased by a bank 30 years later. Developing and building a killer sales force made it happen.
All agencies share one thing in common: None can achieve exceptional success and sustained growth without a formal producer development and sales management process. If you aren't willing to make this critical commitment, stop reading this column.
[RELATED: Read "Guarantee a sale every day"]
No agency starts out with a formal sales management process from day one, but those who become great embrace basic tools that work and evolve as the agency grows, while the others continue to follow worn-out techniques that are generally not very effective, such as cold calling, networking (you meet other sales people, not the folks who sign the check), direct mail (goes in the trash), offers of free gifts and "no obligation" teasers, nighttime/weekend selling, and buying leads or referrals.
The annual sales plan for many agencies is for producers to increase their revenue by X% or a specific dollar amount. That's not sales management—that's wishful thinking. I tip my hat to the folks who say "Manage activities—not results." Managing results gets the same results. Managing activities gets different results.
An established agency with one or more producers, including agency principals, can build a sales management plan geared to all levels of producers: new, intermediate and senior. A sales plan can even be adopted for those veteran producers wishing to slow down.
Producer Development
Every producer must have an individual annual business plan establishing goals and objectives for revenue, professional development, community or charitable organization participation, joint work with senior producers/principals and multi-line sales. Producers have strong egos and enjoy recognition, appreciation, challenges and competition, and all want to win. Here are some suggestions for developing producers at all levels:
New Producer—first 2 years
Establish an annual revenue goal.

Create a monthly activity report, to be reviewed with the sales manager to monitor activities, measure results and for case discussions.

Measure results (milestones) against annual sales plans.

Train with customer service reps one day per quarter.

Monitor non-sales activities.

Describe one new sale at the monthly sales meeting.

Participate in at least four joint appointments with senior or veteran producers annually.
Intermediate Producer—3 to 5 years' experience (same as new producer, plus)
Obtain all licenses needed for cross-selling.

Obtain one or more professional designations.

Decide on an area of sales specialization that serves the producer's and the agency's growth.

Present an insurance product or sales idea at the agency monthly sales meeting at least twice.

Have a specific percentage annual revenue increase decided upon jointly by producer and manager, and base compensation accordingly.
Senior Producer—more than 5 years' experience
Submit monthly sales report to sales manager—with a different format than that used for new producers.

Initiate/participate in four joint appointments annually with other producers.

Share sales success experiences at monthly sales meetings by invitation.

Have a specific percent of annual revenue growth increase decided upon jointly by the producer and manager, and base compensation accordingly.
Veteran Producer—more than 20 years' experience
These folks are special and generally highly successful, and should be appreciated. They deserve to have the flexibility of determining their own annual business plans with management's consent. Their annual revenue goal can be either an increase or a decrease—depending on how much sales effort they wish to make—with an adjusted compensation. This will avoid continuing to pay new and renewal commissions to those who choose to slow down, yet not be a financial drain on the agency.
EDITOR'S NOTE: Learn specifically how to set up a sales management plan in part 2 of this article, coming in November.
Barry Seigerman (bmseigerman@gmail.com) founded The Seigerman Agency in 1975 in Long Island, N.Y., as a full-service, multi-line agency and served as chairman and CEO of Seigerman-Mulvey Co. Inc. until Bank of Smithtown (N.Y.) Insurance Agents and Brokers Inc. acquired the agency in 2004—and he stayed on as president and CEO through 2007. That group, in turn, was acquired by People's United Bank in 2010. Now he's a producer for People's United Insurance Agency, the latest chapter in a very long book of business he's built through the simple power of cultivating relationships.