The December 2014 "Iconoclast" column by Ken Brownlee in Claims referenced mottos attributed to various professions and the basic "black box" tools of the respective professionals (a worthwhile review of claim handling basics for any adjuster or manager). The motto, "Do No Harm," was attributed to physicians. However, it rekindled a memory from many years ago when a claims consultant ended a "plan of action" discussion with a young adjuster by saying, "Let's not help put the insured out of business!" For this author that meant, "First, do no harm."
It is easy to overlook how one's adjusting skills, or any lack thereof, knowingly or unknowingly, could have such implications for an insured. Adjusters strive to be highly skilled and aspire to be all knowing in order to properly and professionally investigate, evaluate and settle claims with fair and reasonable results, but mostly from the insurer's perspective.
Take time to view the claim from the insured's perspective
But how about from the insured's perspective? Do we take time to view the handling of the claim from that of an insured, one who may have some trepidation as an adjuster emerges from a company vehicle, enters a home or office, or simply makes a phone call? An insured ordinarily questions how things will go. Will the interaction be in a friendly yet professional fashion to properly assess the loss and claim?
True, "first, do no harm" involves a narrow perspective and focus regarding the business and responsibility of an insurance company. The policy is sold to an insured and when a claim is submitted, the company's claims department jumps into action by assigning an energetic, highly skilled and trained claims professional. The insured's claim is settled quickly, efficiently, and with a fair and reasonable settlement and the adjuster rides off into the sunset and gets ready for the next day and another claim.
Mutually acceptable claim settlement
In reality, there are personality clashes and appraisals, public adjusters or attorneys who become involved, and other distractions to complicate the claim. When these issues arise, that is the adjuster's opportunity to demonstrate that he or she is a highly skilled claims professional who guides an insured through the trauma of loss to a fair, reasonable and mutually acceptable claim settlement.
To "first, do no harm" requires that an adjuster holds the insured in focus from receipt of the First Notice of Loss to issuance of a settlement check. A successful and professional adjuster knows what he or she doesn't know and continuously works on that gap. An adjuster, while being responsible to a carrier, should be one who takes the time to focus on the claim, what's been done and what needs doing, thinking about the insured and thinking ahead to how the claim can be best be resolved for all involved.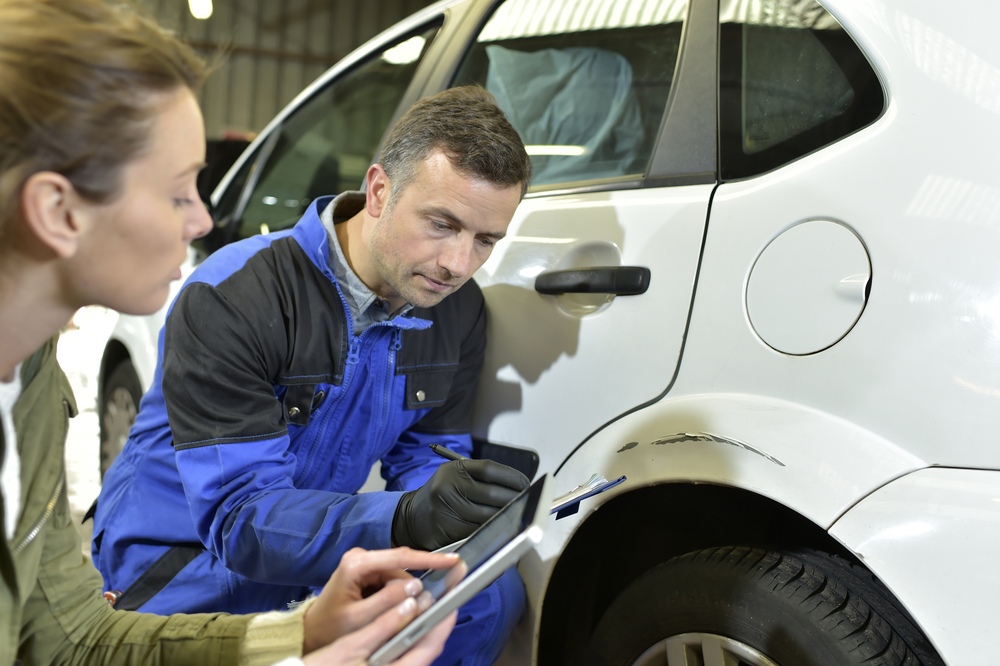 Photo: Goodluz/Shutterstock
Developing key skill sets
It's no secret that today's adjusters, and managers, are caught up in a dance with metrics based on increasing financial pressures that have always existed but only increased in recent years. Today's electronic claim file seems to be robotically documented in sound bites full of immediate contact; instant coverage analysis (right or wrong); reserve deadlines; file notes; diary dates; and system "days open" reminders!
Related: Six "soft skills" for today's adjusters
To "do no harm" adjusters need to constantly work at assessing their skills, recognizing and admitting what skills or knowledge they need to know or improve. In today's fast-paced claim environment where turnover may be high, many supervisors or unit managers do not have the years of experience to serve as the best technical resource or mentor for adjusters.
Management may be more helpful by identifying self–motivated adjusters and helping them expand their skills and knowledge by promoting access to education and training such as the Property Loss Research Bureau (PLRB) Conferences, American Educational Institute (AEI) courses leading to various industry designations, Toastmasters or Dale Carnegie self-improvement courses. A simple letter writing class may go a long way with improving the skills and image of any adjusters or company they represent.
Insurance adjusters are helping people during difficult times
Being a successful adjuster who enjoys being consistently energized and who takes great care to "do no harm" is someone who is not relying on someone else to grow their personal or professional skills. In the end, insurance professionals are helping people during a difficult time.
How fortunate is the insured who encounters an adjuster who desires to be significantly successful and happy in what they do for a living; an adjuster who has been self-motivated while weaving through the maze of education and experience gathering to reach success.
Paul Heywood, AIC, has 35 years of experience in the insurance industry, 28 of them with Hanover Insurance, where he currently serves as the Property Large Loss Team Manager. He can be reached at pheywood@hanover.com.