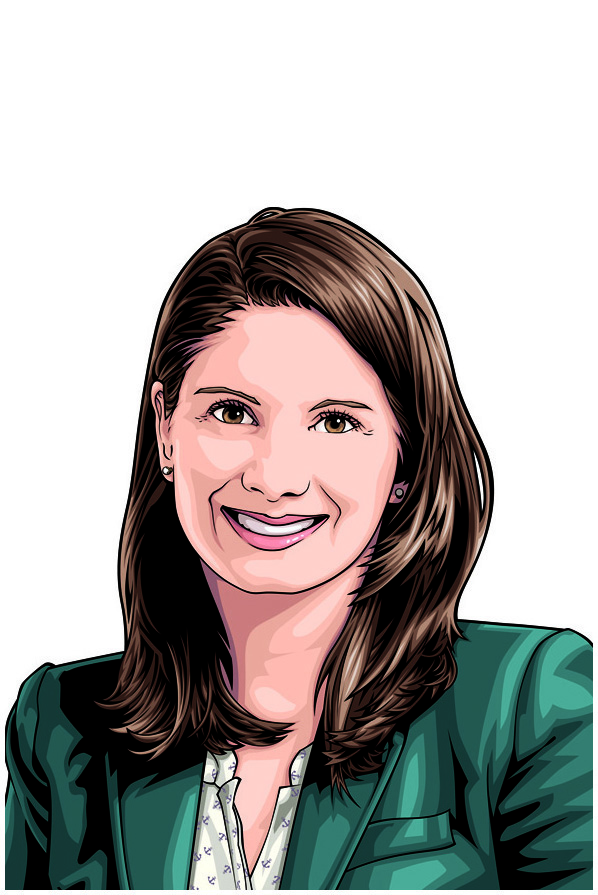 Manager: ERM Division for the Port Authority of New York and New Jersey
Years at company: 6.5
From Capitol Hill to the Port Authority
I started at the Port Authority in a rotational management training program, where I worked as a fellow with a group that was charged with starting an enterprise risk management (ERM) solution at the agency. I previously held a paralegal position and worked for a representative on Capitol Hill, but this was the first time that I had heard the term and was exposed to enterprise risk management. I spent six months with them, and completed two more rotations in other parts of the Port Authority. I took a permanent position with the ERM group at the end of 2009. My boss taught me about the agency, its history and how to roll out a large program that asks people to think differently. He has since retired, and I hold his position. Now, I host the fellows that come through the management training program. It's been a great way to meet new talent—I actually just hired one of my former fellows.
Teaching risk management to about 7,000 employees
My job is challenging because I must explain our ERM goals in ways that resonate with employees throughout the entire agency. It's not a one-size-fits-all message. For example, the agency operates three major airports, the seaports, multiple Hudson River crossings and the PATH train. When I speak with facility employees, I explain ERM as a process that allows you to document what may otherwise prohibit you from achieving goals and as a process that can be used to advocate for resources to manage these risks. But when I speak with a finance manager, I emphasize the importance of a well-functioning ERM program to our bond rating profile.
Why I prioritize a work/life balance
I have a 2-year-old son. I want to be challenged and enjoy my job, but at the end of the day, I want to put my phone down and spend time with my child. Everyone at the office knows that I shifted my hours since becoming a parent, because I leave at 4:30 p.m. to pick up my son from daycare. Setting boundaries helps me establish expectations and be much more efficient and focused while at work.
A career highlight with RIMS
We use the RIMS maturity model to benchmark our ERM program. Two years ago, I spoke at the society's ERM Conference about my experience rolling out ERM at the Port Authority. My presentation focused on securing buy-in, the culture change aspect of ERM, and how ERM can help people do their jobs better. It was an amazing opportunity to share my knowledge and connect with individuals facing the same challenges that I was.