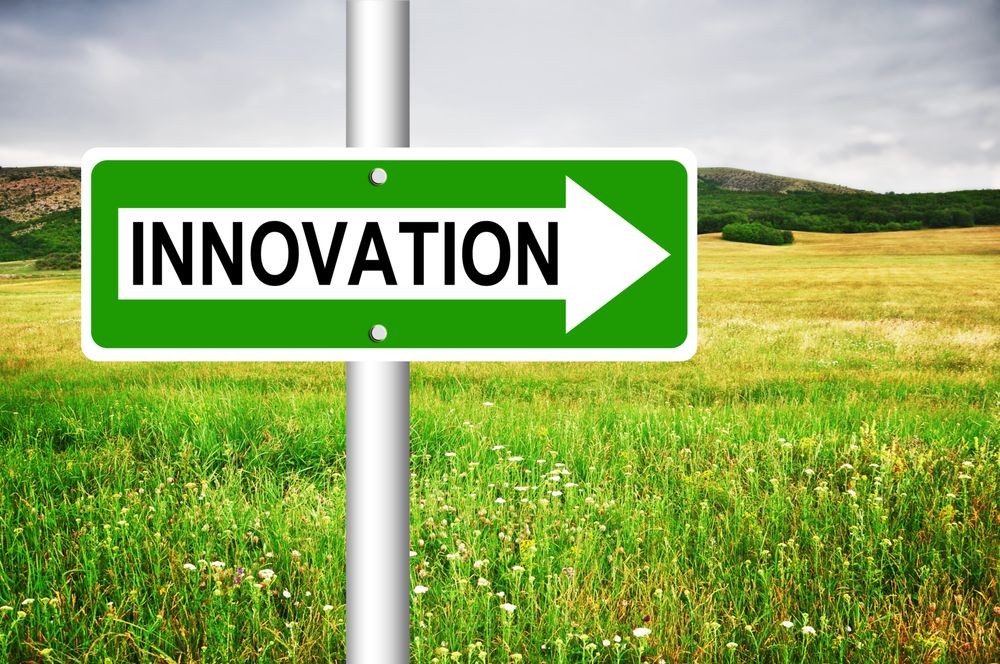 In conversations with both existing and prospective clients the word "innovation" inevitably comes up, typically in the context of what is considered to be the latest and greatest or most cutting edge. Although it's a fair inquiry, as one can imagine, there are many ways of tackling it.
But what are these clients really asking? Do they think technology vendors have developed magic button technology in which all an insurer or reinsurer has to do is click a button in the UI and every single transaction of theirs is somehow automagically processed, coded, modeled, analyzed, underwritten and issued from day one? That's not to say it can't be done, but it takes time to reach that level of efficiency and effectiveness.
[Related: Welcome to the future: 8 ways that digital innovation is reinventing insurance customer service]
The fact of the matter is that, unavoidably, innovation means different things to different people, and taking the time to figure that out oftentimes stands in the way of the right way to approach it. Innovation is an important cog in the engine that helps move businesses and entire economies forward. Losing sight of the need to innovate is self-defeating, especially as it relates to the insurance industry.
In his seminal work, Landmarks of Tomorrow, businessman, educator, consultant, and author Peter Drucker describes many elements true to innovation, but chief among them are the so-called "Three C's": capital, creativity and consumption.
At an annual Boston Computer Society event I attended in January 1984, Steve Jobs formally introduced the world's first-generation Apple Macintosh computer. In his address to about 100 of us in the auditorium, Jobs was widely critical of where the PC industry was headed, as he unveiled this small, boxy, yet somehow elegant machine. He warned that if the "Big Blue's" of the world dominated the personal computer market, the industry would be stuck in the "corporate ether" and unwilling to even question the need for future innovation. "The status quo would be ubiquitous," he said.
Practically on cue, then came the question asked by noted technology journalist, John C. Dvorak: "But without the requisite capital resources in place, how can innovation evolve?" Jobs, who's consider one of the greatest innovators of our time, turned and said, "Innovation has nothing to do with how many R&D dollars you have. When Apple came up with the Macintosh, IBM was spending at least 100 times more on R&D. It's not about money. It's about the people you have, how you're led and how much you get it." Not many can argue that Jobs got it; for Apple it was never about function, but form and creating the ultimate user experience, always with the user, first and foremost, in mind.
That's not to say that financial resources aren't important. They assuredly are; however, the combination of money and ideas isn't enough. Innovation must also contain the element of consumption too. In other words, nothing created is truly innovative if it only sits on the shelf and is never used.
Today's global insurance industry has taken steps in the right direction by developing new products in recent years, e.g. cybercrime insurance products, Industry Loss Warranties, catastrophe bonds, etc., but one can argue that the driving forces behind that innovation mostly were a result of competition, not with policyholders in mind.
Of course, innovation doesn't always take the Jobsian route, the one in which client demand steers the traffic. In fact, some innovation is inevitable by virtue of a slight tweak here or there. Many products and services over the years have been reinvented in that vein. But to maximize innovation and truly put it in a position to succeed, it must start with the client. Technology companies, especially those born from the insurance industry, must capitalize on its ability to listen and learn from their clients. A client-centered approach increases the likelihood that an innovation not only will solve one or more real problems, but also that customers will use it and find the experience favorable. That alone will result in a return on the innovator's investments.
Businesses in virtually every industry spend considerable sums to create and tout product innovations designed to demonstrate relevance and promote growth. Innovation does require investment, but perhaps not nearly as much as some might think. The questions of innovation relative to consumption within the insurance technology industry which must be honestly answered are:
Taking policyholders into account, to what extent does the insurance industry "get it?" and;
If insurers do, in fact, "get it," are they willing to leverage the vast amounts of technology at their disposal and incorporate it in their respective strategic objectives across the enterprise?
Client needs must come first, and by taking cues on where and what to innovate by listening to clients' concerns and ambitions, technology providers can learn to ask the right questions rather than to offer up software products and services, which may or may not meet industry expectations. If I were an insurance company CEO, I wouldn't want to hang my hat on "may" or "may not." Smart CEOs only bet on sure things.
A strong indicator that insurance buyers don't always appreciate or take advantage of ways in which to purchase insurance leads one to believe that the industry, insurers and brokers alike, has invested in innovation over the years that never started with the consumer. In many instances today, brokers choose not to champion innovative products that carriers spend time, money and effort on to create. As anyone remotely close to the technology industry knows, innovation requires investment, but it also needs to be consumable and eventually it needs to make returns.
Not to pick on the late Steve Jobs, but when asked where his creativity comes from, his pat answer was simple: "Everywhere." He would then follow up with a diatribe on the importance and need to intimately connect with consumers in order to learn the extent of their obstacles – what issues in their lives can be improved via technology – and at the same time get a sense of their wish list too. The insurance industry is no different. Technology providers which drive those types of discussions with their clients are in the best possible position to champion consumable innovation, innovation that serves a purpose, stands the test of time and directly and efficiently addresses real-life industry business problems.
The only way for innovation to creatively fill the gap between real and/or perceived needs starts and ends with the customer. It doesn't live within the latest and greatest API, programming language or alternative risk transfer mechanism. It's more than that. Innovation involves – and is driven by – a unique confluence of an ability to listen, learn and then to proactively execute. The insurance industry is no different than any other in that regard; however, the industry must allow technology in its many lines of sight and view it as an investment rather than as a burdensome expense.
Jim Rice is Senior Business Development Executive at Xuber, a provider of insurance software solutions serving 180+ brokers and carriers in nearly 50 countries worldwide. Rice has over 17 years of experience in the insurance technology, predictive analytics, business intelligence and data and business process management industries. Learn more at www.xuber.com.