When a structure is damaged, whether by a natural catastrophe, such as a tornado or hurricane, or a catastrophic event, such as a fire or explosion, HVAC (heating, ventilation and air conditioning) systems are often among the components that are damaged.
These systems are the subject of thousands of property and casualty insurance claims each year, with significant variations in reported versus actual damage, according to the 2015 Annual Claims Report, issued Feb. 17 by HVAC Investigators.
The 2015 report includes data for both onsite inspections and desktop reviews of residential, commercial and large loss claims. The report includes data from claims across all 50 states, for all major perils and for all major equipment types and manufacturers.
The new research topics that were added to the current report include the following:
lndividual residential and commercial claims data segregation
Large loss claim data
Desktop review data
Frequency of "like kind and quality" proposals from an insured's contractors
Contractor quotes versus market pricing comparison
Frequency of claims by HVAC system type
Smoke and fire claim data (including frequency by month and recommended actions)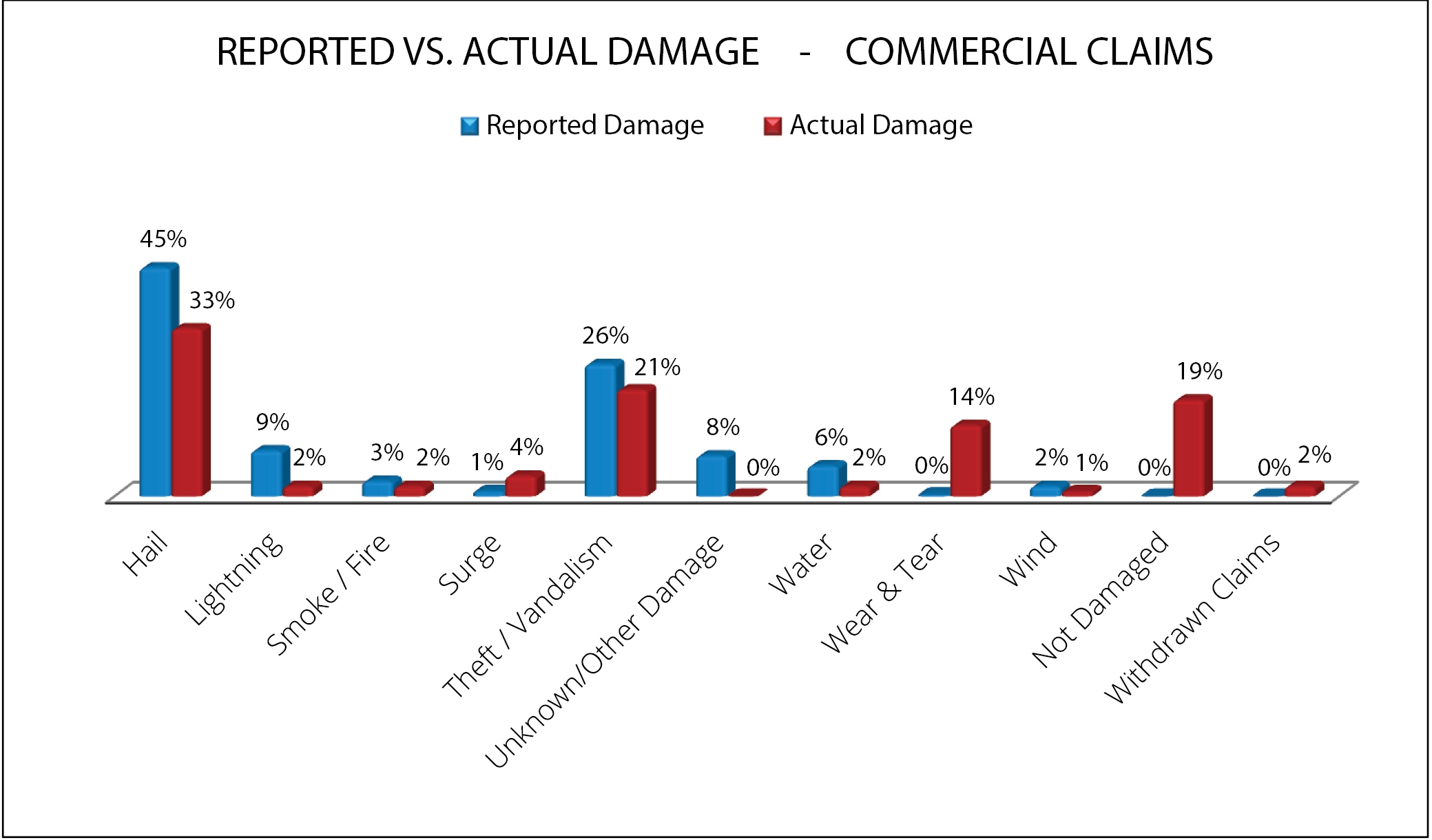 More than 50% of causes of loss misreported
The 2015 HVAC claims report compared the reported cause of loss for residential claims at the time the claim was filed to the actual cause of loss, determined after an independent field-based investigation. Following the investigation, more than 44% of claims fell into the categories of wear-and-tear, claims withdrawn or not damaged. A field investigation also resulted in recategorizing a significant percentage of HVAC claims that were initially reported as lightning or hail.
For commercial claims, 35% of all HVAC claims were categorized as wear-and-tear, claim withdrawn or not damaged. Of the 45% of claims originally reported as hail damage, only 33% had actual damage. Of the 9% reported as lightning damage, only 2% of claims had actual damage.
The 2015 Annual Claims Report, distributed to insurance carriers across the country, is free to insurance professionals upon request. For a copy of the report, send an e-mail to info@hvacinvestigators.com.