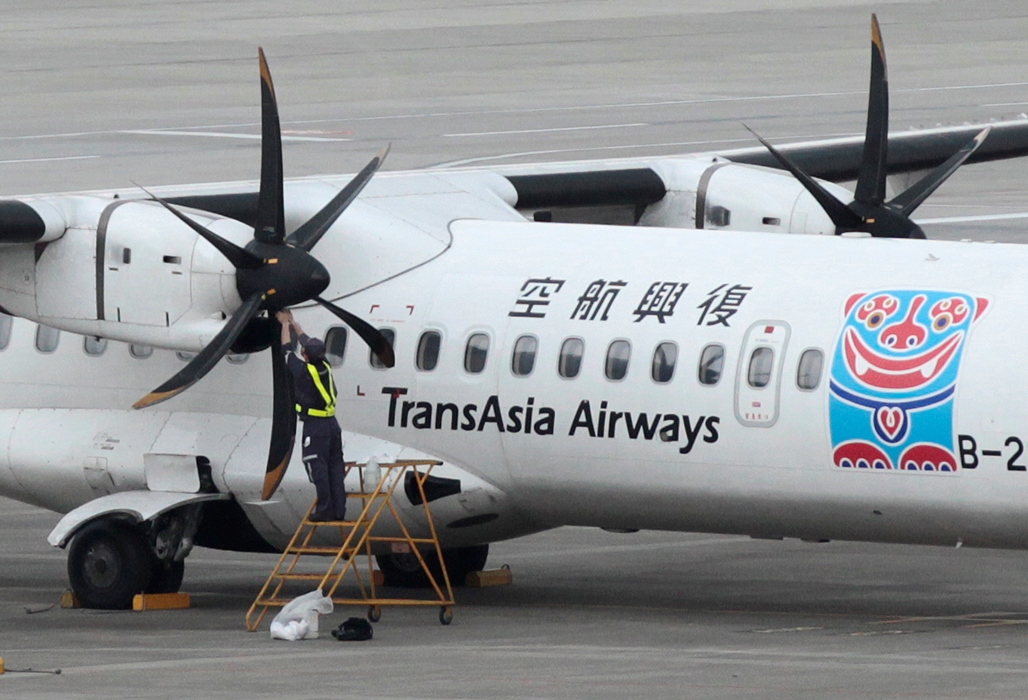 (Bloomberg) — Taiwan ordered the grounding of 10 pilots of TransAsia Airways Corp. after a test following last week's deadly plane crash showed they needed more training in emergency procedures, the Civil Aeronautics Administration said.
A further 19 pilots, who haven't yet been tested, also won't be allowed to fly for now, CAA Director-General Tim Lin said today at a news conference in Taipei. The 10 pilots have been grounded indefinitely and will undergo "intensive training" on emergency procedures, he said.
"Those 10 cannot fly," he said. The airline said in response it will comply with the instructions. The 10 pilots had an average 6,905.52 flying hours of experience, the airline said in a separate statement.
Authorities ordered the tests after TransAsia Flight 235 plunged into the Keelung River in downtown Taipei four minutes after takeoff on Feb. 4, killing at least 42 people. Fifteen people survived, and one passenger remains missing.
The results underscore the challenges the Taipei-based carrier faces in training its pilots and regaining public confidence after its second fatal accident in seven months. Another of the airline's turboprop planes crashed in July, killing 48 people.
The airline said it had canceled 181 domestic flights between Saturday and Thursday while pilots were being tested. With so many turboprop pilots unable to fly, the CAA said it has asked TransAsia to use larger Airbus 321 or 320 jets on domestic routes ahead of the Spring Festival that begins Feb. 19.
Safety Review
TransAsia President Fred Wu said Feb. 6 the airline plans a safety review that will include hiring outside specialists to consult on an operations overhaul. He didn't give details.
TransAsia flies Airbus Group NV jets as well as turboprops from ATR, a partnership between Airbus and Italy's Alenia Aermacchi SpA.
Data from Flight 235's black box show the right engine was operating normally when an engine warning went off and the propeller was automatically "feathered," a setting that turns the blades so they're parallel to the airflow to reduce drag, Thomas Wang, managing director of the Aviation Safety Council said Friday.
Soon after, the propeller setting on the left engine was manually reduced and the fuel flow was cut off, Wang said. Investigators aren't yet able to explain the warnings, engine operations or the crew's actions, Wang said.
The plane glided past apartment buildings and clipped a roadway before falling into the river.