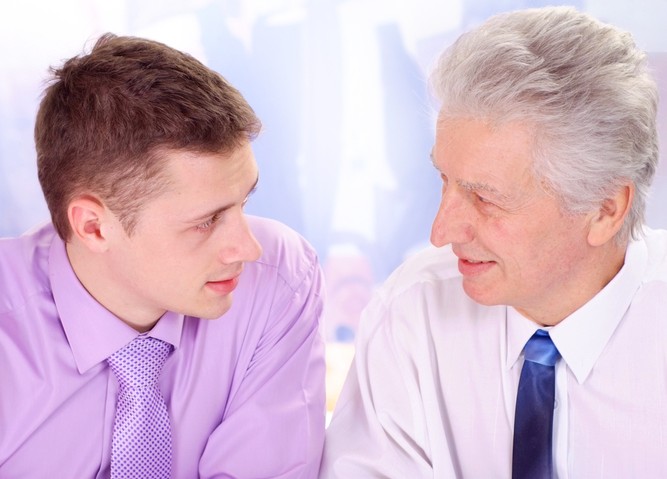 Editor's note: David A. North is President and CEO of Sedgwick Claims Management Services.
As the claims industry continues to grow and evolve, so must our workforce—and so must the ways in which we attract and retain that new talent. Technology advancements, shifts in client expectations for more than standard compliance, changing demographics in our country and other factors all contribute to the current trends and challenges we're seeing across the industry today. It's important for us to stay ahead of the curve on these emerging shifts and plan ahead for how to continue achieving the best outcomes for both our clients and their employees.
Preparing for a changing workforce
Many current claims professionals are approaching retirement age, which could leave an unsustainable void. As a result, the industry must work together to determine the most effective ways to attract, hire, train and retain a new class of claims professionals.
For starters, it's important that the industry recognizes and acknowledges the valuable contributions of claims professionals. These individuals have one of the most challenging roles in the industry and are truly the linchpin of the entire risk management process. Your company is only as successful as your employees. As such, it is important to continually reevaluate pay structures, career progression pathways and other employee incentives such as flex time and access to the latest technology.
Mentoring and providing horizontal experiences, as opposed to solely vertical advancements, allow individuals to engage in all aspects of the business and help provide well-rounded careers for newcomers. Engaging new employees and understanding what motivates and drives them to perform is critical to retention and ultimately achieving the best customer service and outcomes for our clients.
Industry shifts and challenges
As the industry prepares for a growing and new workforce, it is even more critical to be mindful of current and evolving industry trends. Every claim is different, and each day, claims professionals are faced with a unique set of circumstances for which they must apply an array of jurisdictional, legal, cultural and environmental concepts. New claims professionals must be ready to tackle these emerging issues and industry challenges.
Technology advancements. Technology has advanced immensely over recent years and has had a huge impact on the industry and the claims professional role. Today's on-the-go world demands real-time information around the clock. Mobile apps are available to deliver claims information to injured employees' smart phones or tablets. Push technology keeps them informed in real-time via text or email as soon as information becomes available. Websites are also available for injured employees to check claims information and updates any time of day or night.
Because healthcare technology is also evolving, this will impact the way in which care is rendered to injured parties. Telemedicine, Google Glass and 3D printing technologies are already used today to treat injured parties and will likely continue to expand in the future. The implementation of the Affordable Care Act will further impact healthcare delivery models and the way people access care. A potential shortage of physicians could also drive increased technology developments.
Additionally, technology enables massive amounts of data to be collected and, in turn, converted to actionable information. This allows for better decision-making and improved performance. Certainly, these types of advancements are of great interest to those considering a claims career.
Changing demographics
The U.S. population is becoming increasingly diverse, as are the individuals filing claims. Different cultures respond to medical treatment differently, and this can impact medical delivery, return to work strategies, communications and settlement negotiations. Additionally, different generations embrace and adopt technology at different rates; this can impact the communications avenues and methods of engagement between parties. For example, many older workers may prefer to communicate by phone and traditional mail, while the younger generation expects real-time information and generally prefers to communicate by text and email.
Injured employees respond better to those who understand their individual needs and preferences. This will drive the claims profession's hiring and advancement practices in the future. Just as our population is changing, so should the composition of the claims workforce to reflect a more diverse customer base. Better accommodating injured employee needs initially will drive better outcomes and improve productivity.
Redefining claims quality. The ways in which the industry has defined and measured quality has remained relatively unchanged for decades. Historically, emphasis has been placed on compliance activities and merely checking boxes to ensure task completion. Complying with basic claims requirements is important, but it is just one aspect of quality performance.
Expectations are changing, and today, clients want desired results quickly and efficiently. Compliance-based audits have given way to outcomes-focused reviews. This entails reviewing the handling of claims earlier in the process to ensure the right resources are used at the right time. Additionally, by using predictive analytics, today's claims professionals can better determine which claims are more likely to escalate. In turn, they can direct resources and employ interventions to mitigate these circumstances with the desired outcome in mind. This ensures claims professionals focus energy on tasks that add the most value to the process.
With this shift in expectations, less emphasis is placed on negotiating volume discounts, creating expansive PPO networks and processing administrative paper work—and more emphasis is placed on identifying quality healthcare providers who deliver appropriate care on a timely basis at a reasonable cost. Quality physicians produce better outcomes and consistently deliver desired results because they understand the objectives of the workers' compensation system.
Other emerging issues. Federal legislation such as the Affordable Care Act will continue to drive change on a national basis in conjunction with a multitude of changes to state statutes. Businesses, including claims operations, will be forced to comply with increasing governmental regulations or face the threat of substantial penalties. The ability to understand and anticipate the impact of these types of changes is imperative.
Cultural and other shifts could also bring about change to traditional claims handling philosophies. For example, the nation will likely see the expanded use of medical and recreational marijuana, which could create new guidelines and standards for claims professionals. Smartphone and other consumer technology will continue to advance and could potentially increase distracted driving accidents. The impact of social media will likely continue to expand and become even more widely used in the claims investigative process. Veterans reentering the workforce and assimilating back into the mainstream culture could also bring a rise in claims. These and other changes will result in new exposures and challenges that will test traditional claims thinking.
Further, it will be interesting to watch the impact that the economy, political elections and future court decisions will have on claims management. The profession will be inundated with new challenges and opportunities in the coming years.
Conclusion
The world is changing, and the claims profession must change with it. Currently, there is a growing need for new and talented claims professionals within the industry. Claims opportunities must be communicated and promoted in a way to attract individuals in the same manner that new talent has been drawn to brokering, underwriting and consulting positions. The ability of industry leaders to attract and retain new claims professionals will have a significant impact on how they address some of today's leading challenges.
The industry is beginning to rethink its service philosophy as it strives to create an excellent experience for all parties. Patient advocacy is assuming center stage. Whether meeting the needs of a more diverse population, redefining and improving the way quality is measured or developing and applying new technologies, future claims solutions will be driven by this new breed of claims professionals. Claims management is only a part of the risk management process, but it is the most critical role for holding the process together and impacting overall outcomes.