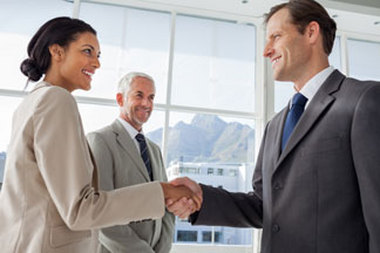 As we have seen, despite growing interest in digital and other direct experiences available to the personal lines customer, many customers prefer to do business with an agent. Accenture research shows, in fact, that the independent agency channel remains the dominant distribution network for the property and casualty business in the United States.
In part 1 of this series, we discussed steps insurers can take to become a preferred carrier for a larger number of agencies. There is, however, another and equally important course of action for insurers. In their relationships with independent agents, carriers should work to establish a high-performance agency network. By taking action to help their agents think and act strategically about people, processes and technology, carriers can promote their own growth while helping improve agency performance.
Insurers should give attention to these four key areas to build strongn agency networks:
1. Optimize Compensation and Performance Management. Compensation should reflect how each agent does business with the insurers. A one-size-fits-all approach will not provide the right incentives nor encourage desired behaviors in all agencies. Carriers can create a unique economic value proposition for each of the three growth levers (acquisition, cross-sell and retention). Each requires different skills, market conditions, and investments. For example, acquisition, growth and retention analytics should be used in tandem with deep agency and channel analytic insights to match the right products and services with the optimal agency performers.
Insurers also should consider commission structures that include performance-based thresholds. While legacy contracts make the carrier's compensation process more complex, employing a more nuanced approach to compensation and performance management can create incentives that are more closely aligned with strategic objectives.
2. Provide Data and Analytics Capabilities. Simple, relevant, personalized, data-backed recommendations delivered regularly to agencies through multiple channels (including mobile) can give agents the predictive, actionable insight they need to better attract, serve, and retain customers. The level of insight provided can be more in-depth or bundled for top producers (based on product, financial, and channel performance) and may include peer comparisons, risk-based pricing trends and early customer churn warnings. Sales and operational analytics can help agencies better understand the capacity and velocity of the sales pipeline and can point to specific actions and resource commitments to correct any deficiencies.
As small businesses, agencies generally lack the power to take advantage of big data. Carriers and select data aggregators should bring analytics, insights and actionable capabilities to agents. In return, agencies should consider sharing their data and insights with carriers to create a more trusting, mutually beneficial environment.
3. Expand Agent Segmentation. Agency segmentation should move beyond a breakdown of such metrics as agent tenure, market share, number of employees, policies in force and profitability. "Soft" criteria for an agent segmentation analysis —for example, an agent's ability to adapt to change; degree of technology savvy; prior business experience; management style; and local market characteristics—provide deeper insight into the agent population and how best to create competitive advantage through the agent network. When focusing on commercial lines, for example, identifying and targeting agents who have access to the small- and mid-sized commercial market can help carriers pursue the growth opportunity of this sector.
Capturing this opportunity requires local knowledge of the market (which agents provide) and industry expertise to build credibility with prospective customers. Understanding these agents' carrier relationship preference—such as a national versus a local relationship—and how best to interact with them can provide the insight required to take productive action.
4. Leverage Customer Segmentation. For agents, better understanding the needs and preferences of their customers is a critical component to meeting and exceeding customer expectations. Through more effective use of customer data and related information, carriers can help improve the way agents manage and prepare for each valuable prospect or customer interaction.
Augmenting agents' local knowledge with a more detailed understanding of customers, obtained through advanced analytics, allows agents to provide more relevant, compelling and differentiated advice. Being able to adapt their market interactions, brand messages, and the customer experience to credible insights into preferences, patterns, propensities and social network influence—gathered directly or in partnership with carriers or their business partners—provides a much better way for independent agents to differentiate themselves in the marketplace.
Within the agency distribution category, the independent agency network has consistently provided a strong consumer value proposition, and recent surveys indicate the majority of consumers continue to value that traditional combination of advice, breadth of product offering, and carrier choice. Insurers can help agencies—and help themselves—by providing agencies with added capabilities to sell and retain customers more effectively. Winning the hearts of independent agents can provide significant returns for insurers willing to make the necessary investments.