Whether considering market dynamics or organizational functions, "transformation" may be the most important word for insurers in 2014, according to a Deloitte analysis.
In its "2014 Property and Casualty Insurance Industry Outlook," Deloitte says that insurers who wish to be market leaders in an increasing competitive, more-tightly segmented and consumer-driven environment need to be more adaptive in their thinking, culture and strategic approach.
"Bottom line," says Deloitte, "property and casualty insurers will be hard-pressed to achieve more consistent and higher rates or growth if they count on external conditions, usually outside of their control, to harden markets, increase premium volume and improve investment income, while settling for superficial changes in their systems and standard operating procedures."
Click next to see six transformational questions that could shape insurers' fortunes in 2014.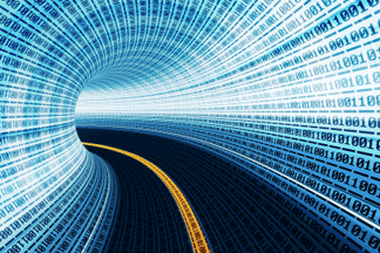 Can Insurers Leverage Emerging Technologies While Staying Ahead of Privacy and Security Concerns?
More data than ever is available to insurers, but obstacles to leveraging it all include technological and liability challenges, says Deloitte.
As insurers accumulate more data, for example, they must contend with privacy concerns and the growing threat of cybercrime.
Telematics remains a "rapidly evolving" field, but while offerings are expanding, Deloitte notes the statements of some carriers regarding underwhelming adoption by consumers, again, due in part to privacy concerns.
Smaller carriers are particularly challenged, says Deloitte, as they lack sufficient data to effectively underwrite usage-based insurance policies. But the firm says "the playing field might soon be leveled for smaller and regional competitors thanks to external-information aggregators."
Delivery of telematics systems is evolving as well, with Deloitte pointing to apps on mobile devices that can do the job rather than devices installed in vehicles.
And telematics apps will not be the only focus for mobile capabilities. Insurers, though apps, will likely look to "become a more regular part of their customers' everyday online lives, while differentiating themselves with additional value-added services," such as employing time and location data to issue safety alerts, vendor recommendations "and perhaps even loyalty-program discounts," Deloitte says.
Even with the enterprise-risk management challenges inherent in contending with the security and privacy issues that come with accumulating more data and moving further into consumers' lives, Deloitte says technology transformations will be high on insurers' radars in 2014.
"Digital strategies that more closely engage policyholders and improve customers experience are no longer aspirations, but necessities in a mobile-driven culture and economy," Deloitte says.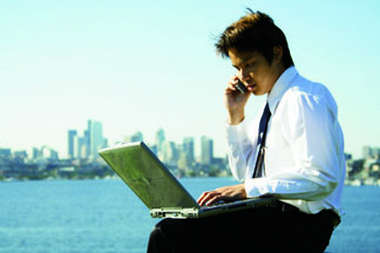 Are Commercial Insurers Ready to Sell Direct and Online?
"The distribution landscape is morphing into an increasingly diverse mosaic," says Deloitte, pointing out that web aggregators, agencies and auction sites are creating more places for consumers to see multiple quotes from different carriers.
This could extend further into the realm of the commercial-insurance sector. "While few opportunities exist today in the United States to buy small-business coverage direct over the web—other than in commercial auto and professional liability—that's very likely to change," says Donna Schlegel, a director with Deloitte Consulting LLP.
Deloitte says a survey of small-business consumers it conducted found that one-in-five would be "very likely" to buy direct over the web, while another third would be "somewhat likely." Surveyed consumers would expect a discount of 10-15% for buying direct, but Deloitte says this is in line with commission levels paid to agents and brokers.
For insurers ready to offer commercial products direct and online, Deloitte says upgrading underwriting, pricing and customer-service systems through predictive analytics is necessary.
Will Insurers Invest to Build the Infrastructure Necessary to Achieve Their Goals?
To jump on the trends mentioned by Deloitte on the preceding pages, such as telematics and offering small-business insurance direct and online, insurers must overcome complex operational challenges, such as creating more analytics-driven, straight-through processing, the firm says.
Deloitte mentions claims transformation, and says this must go beyond just a new technology system and must tap new analytic algorithms "to better assess claims, correlate them against a wider array of customer data and more effectively red-flag potential anomalies that could indicate fraud…."
Carriers will have to focus on core systems such as claims and underwriting, but will also need to recruit the talent necessary to fuel these transformations, Deloitte says. And insurers will not just be competing with each other for this talent, but rather with other financial-services sectors as well.
Insurers may have to re-think performance-management and compensation systems to compete. For example, Deloitte says, "Instead of viewing career growth as strictly a vertical progression within a business unit, carriers might consider creating a more flexible career lattice, with interested and deserving individuals given the opportunity and rewarded for extending their functional skills laterally across multiple lines of business, or being redeployed to departments where their specialized skills may be more valuable."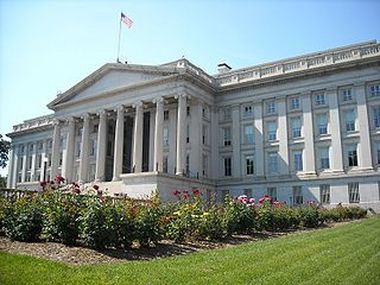 Will Regulatory Uncertainty Continue in 2014?
While there was much talk in 2013 of the potential impacts from U.S. and foreign regulatory reforms, Deloitte says that on many regulatory fronts the industry ended up stuck in waiting mode.
The uncertainty, says Deloitte, made strategic planning difficult, and the firm expects that uncertainty to linger in 2014.
While the Federal Insurance Office did release its long-awaited regulatory-modernization report at the end of last year, Deloitte's chief advisor for the Insurance Industry Group, Howard Mills, says there is likely to be little immediate impact, as most FIO recommendations require Congressional action, or count on states to make changes.
Deloitte notes that the environment of uncertainty could claim the Terrorism Risk Insurance Act as a victim, and the firm warns insurers that they could face regulatory backlash if they move to limit or abandon coverage should an extension fail to pass.
Insurers should also be ready to defend their underwriting and pricing practices, says Deloitte, as consumer issues could come under the spotlight in 2014.
Deloitte also says insurers will be bracing for a court ruling challenging a U.S. Department of Housing and Urban Development regulationthat would use "disparate impact" as a metric for evaluating insurance performance. Mills says if the courts allow the use of the disparate impact standard, "insurers may well be forced to re-evaluate valuable underwriting factors used to offer or price insurance despite their predictive accuracy."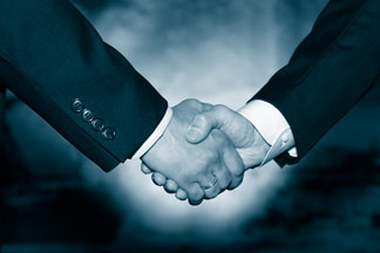 Will the Presence of Alternative Capital Increase M&A Activity?
Deloitte notes that insurers' pricing power deteriorated some in the 2013 second half after years of rising premium volume. Additional capacity in the reinsurance market from capital-market players has had a hand in this, increasing competition and thus holding rates down.
The question, Deloitte notes, is whether these new players will have the will to stick around in the event of a high-severity event or a series of losses. But, should these players remain in the market, Deloitte says the reinsurance market may be the first area ripe for consolidation.
Primary carriers, Deloitte says, are likely to focus on building scale or capabilities with their M&A activity.
Overall, rising valuations and overcapacity dampening organic growth could very well lead to a "more dynamic mergers and acquisition market in 2014," says Deloitte. "the time may be ripe for insurers to re-examine their strategic direction and determine how an M&A might help them achieve their growth targets.
Can Insurers Transform Finance to Become Internal Business Partners?
Deloitte says that in increasingly complex business environments, finance functions at financial-services organizations are expanding to support new products and markets, cost-reduction initiatives and efforts to achieve appropriate risk-adjusted returns.
The firm envisions a partnership where finance both supports and challenges insurers' initiatives. "It is a shift from stewardship to strategic thinking, with finance looking to create value by improving the quality of business decisions while helping realize the highest financial value for a particular initiative at what is considered to be an acceptable level of risk," says Deloitte.
This requires finance to work more closely with risk-management functions, bringing together financial and operational data.
"Insurance players should take a more holistic approach to their finance-transformation initiatives, exploring how finance could create greater value by playing the role of a strategist and perhaps catalyst in decision-making on broader company challenge," says Deloitte.